February Meal Plan Week 1
February Meal Plan Week 1 with free printable menu plan and shopping list.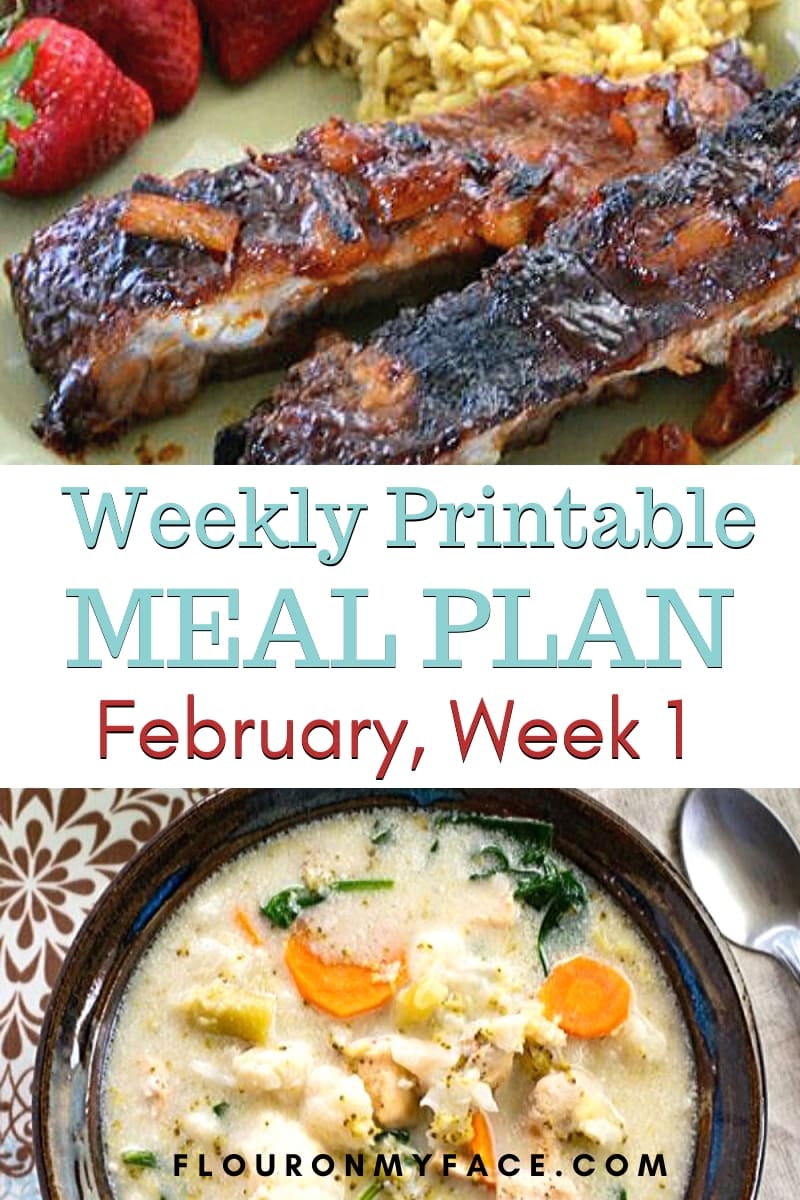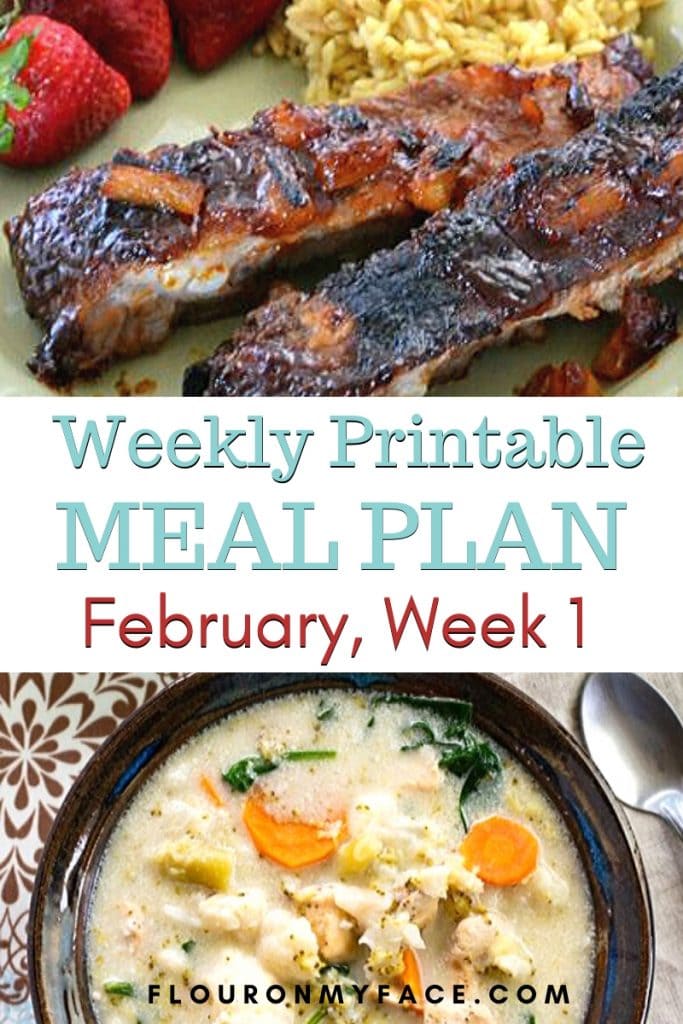 Menu Plan Featured Recipes
I don't know if I mentioned it before but this Instant Pot Creamy Chicken Soup recipe is one of my favorite Instant Pot recipes.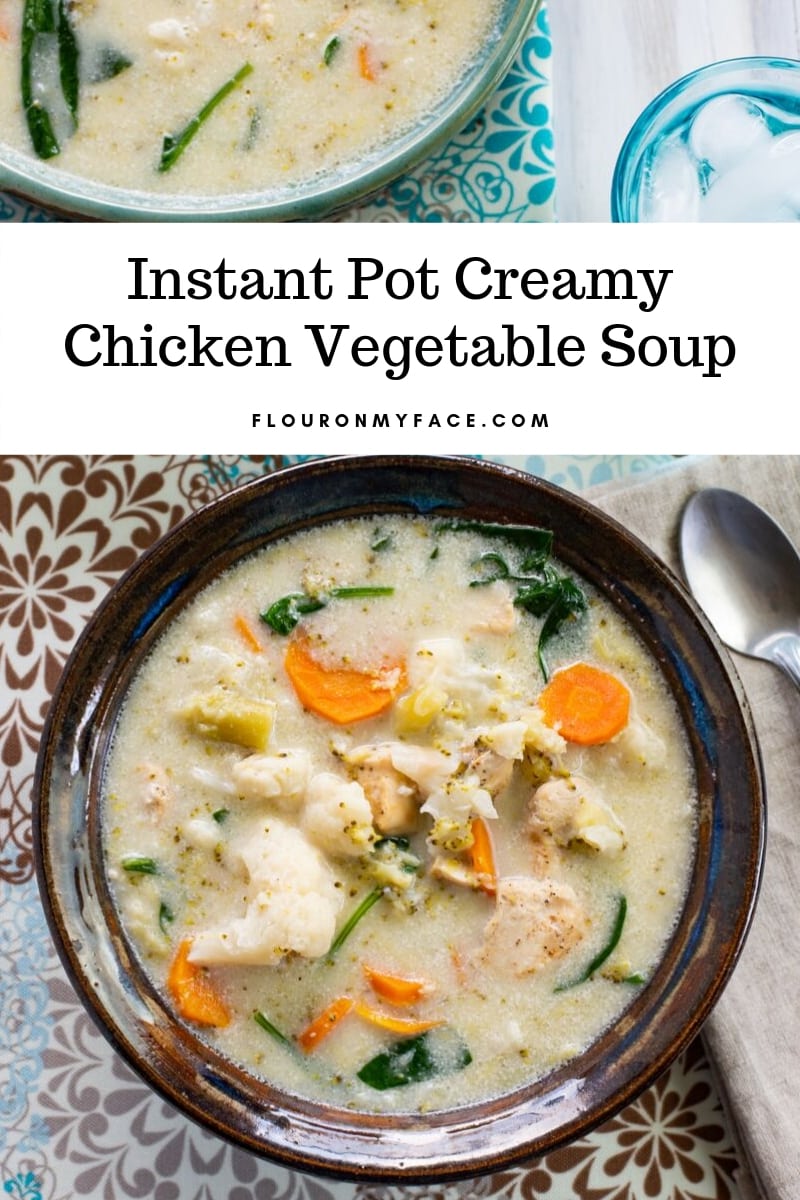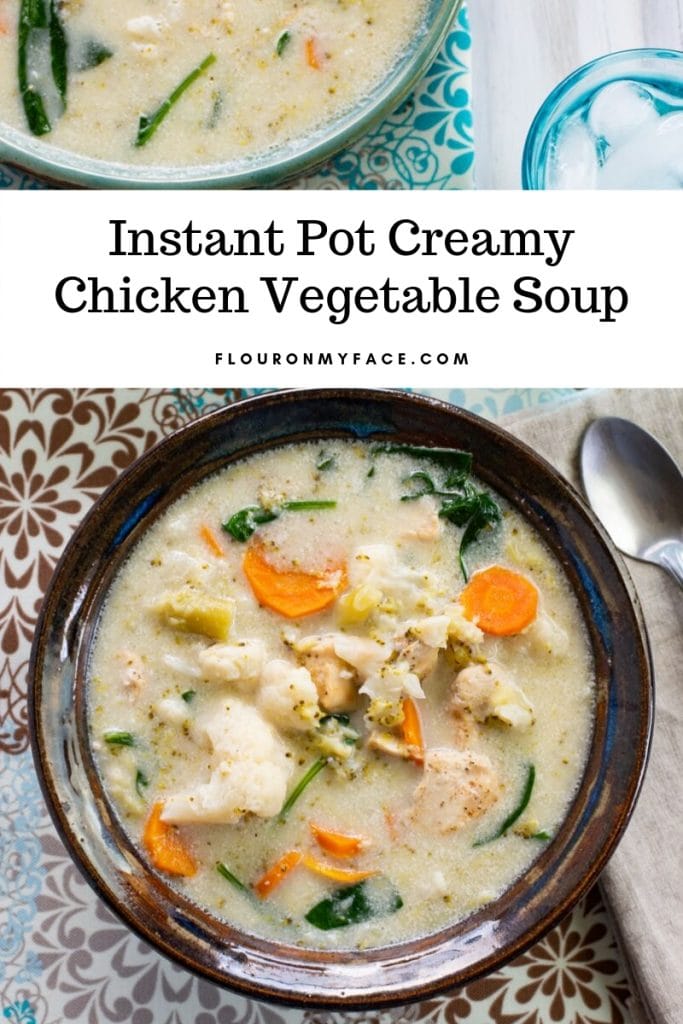 I make it about once a month when I am meal prepping. I freeze the leftover soup in 16 oz food-grade plastic containers.
Then when I want a hot bowl of soup for lunch or dinner I heat it up in the microwave.
If you love easy & amazing recipes join the Flour On My Face Newsletter and get each of my new recipes delivered right to your inbox.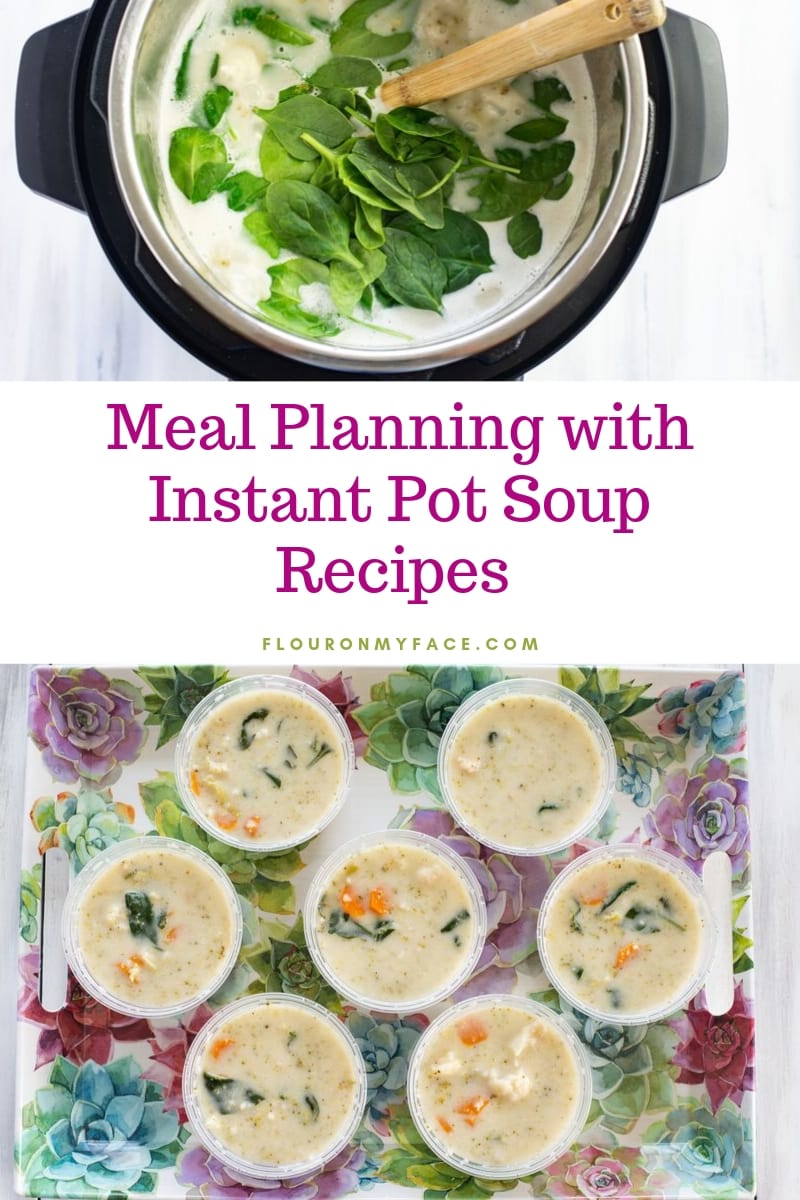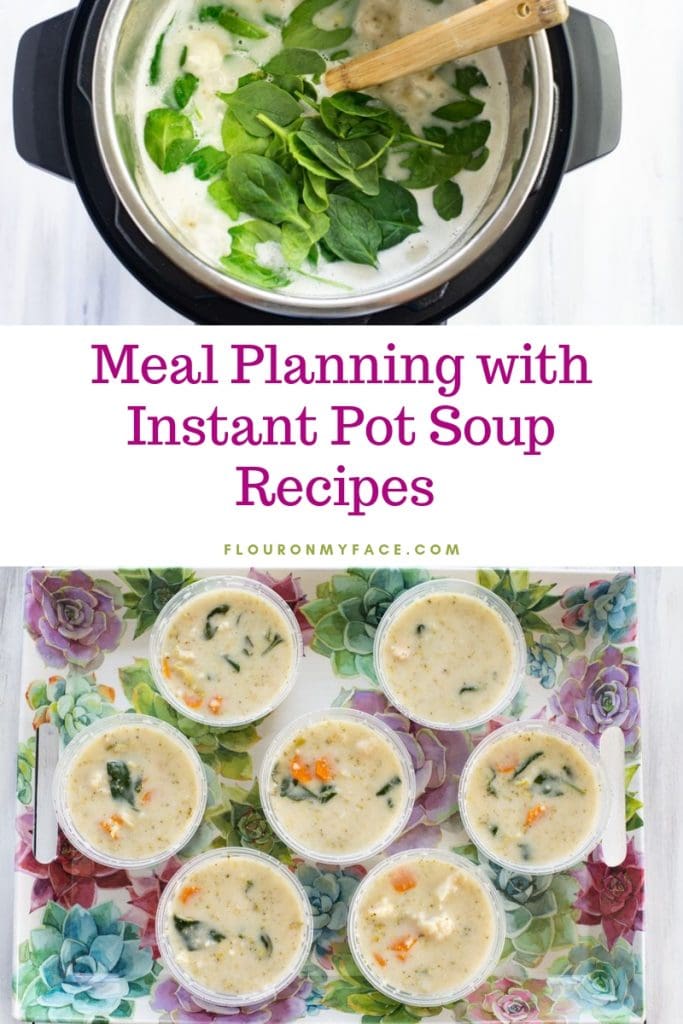 BBQ Spareribs
During the cold winter months when you are dreaming about the warm weather of summer you can make my Crock Pot Hawaiian BBQ Spareribs and pretend it's 80 degrees outside.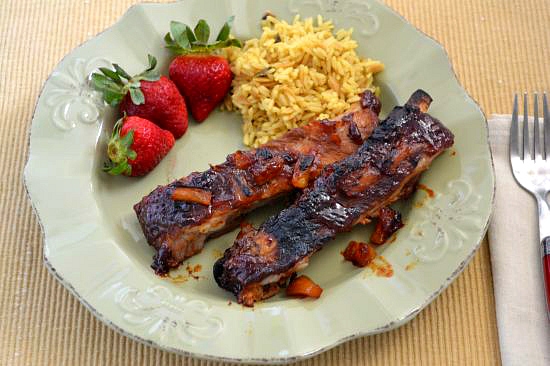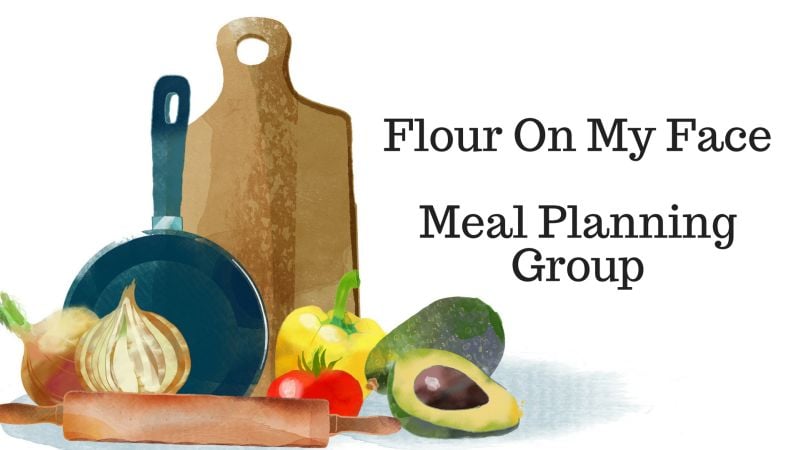 Come hang out with me and some other happy meal planners. Ask your meal planning questions or share some of your own meal planning tips.
Monday - My Instant Pot Creamy Chicken Vegetable Soup is full of vegetables and a hot, comfort food on a cold night. Serve with my Onion Cheddar Muffins
Tuesday - Seared Salmon Steaks with Creamy Dill Sauce from My Disorganized Life. Serve with Zucchini Fries from Homemade Food Junkie .
Wednesday - Vegetarian Lasagna from Mama Smiles. Serve with garlic bread.
Thursday - Italian Meatball Sandwich from Frugal Family Home. Serve with these Twice Baked Potatoes from Adventures of a DIY Mom and steamed carrots.
Friday - Chicken Bacon Ranch Tater Tot Casserole from Wondermom Wannabe. Serve with steamed broccoli.
Saturday - Are you craving barbeque, but it's the middle of winter? My Crock Pot Hawaiian BBQ Ribs will really hit the spot. Serve with my Easy Crock Pot Baked Beans Deluxe and homemade sweet coleslaw.
Sunday - Plan to Eat Out

Best Homemade Alfredo Sauce
Bonus recipe! My homemade alfredo sauce made with milk is one of the most popular recipes on my website. You will never buy a jar of alfredo sauce again!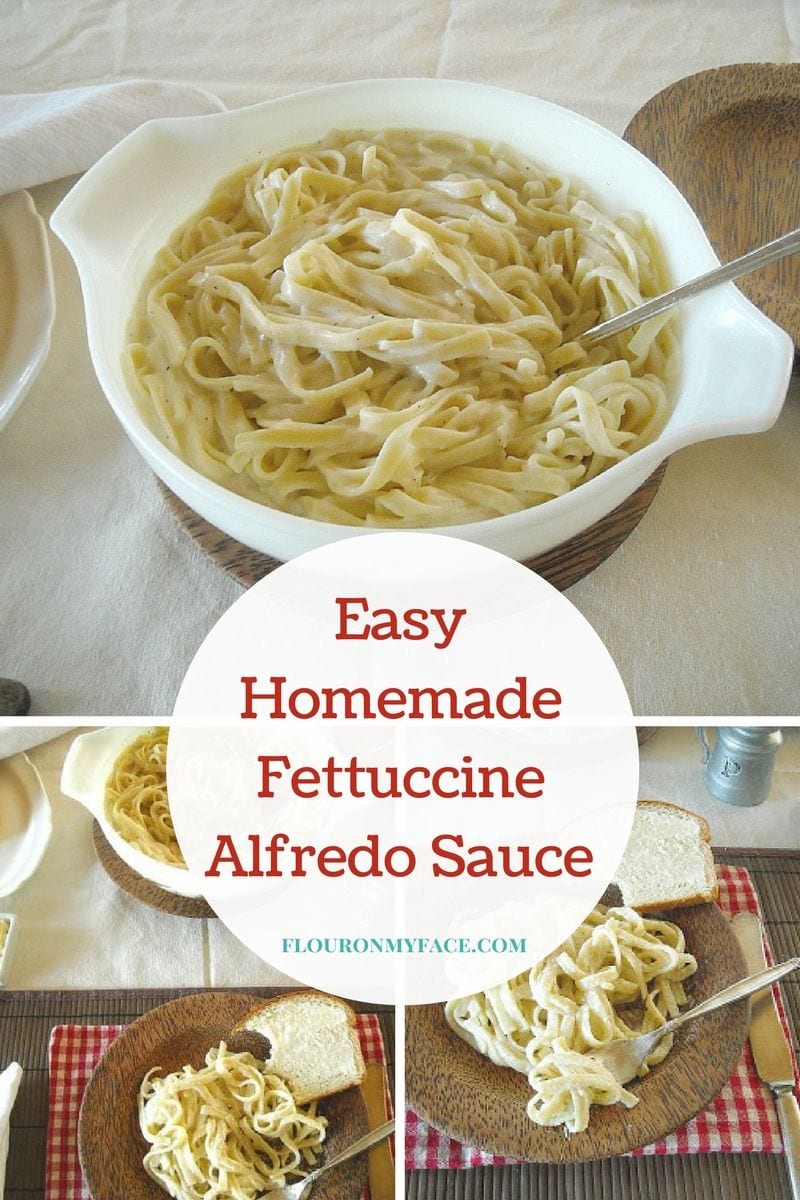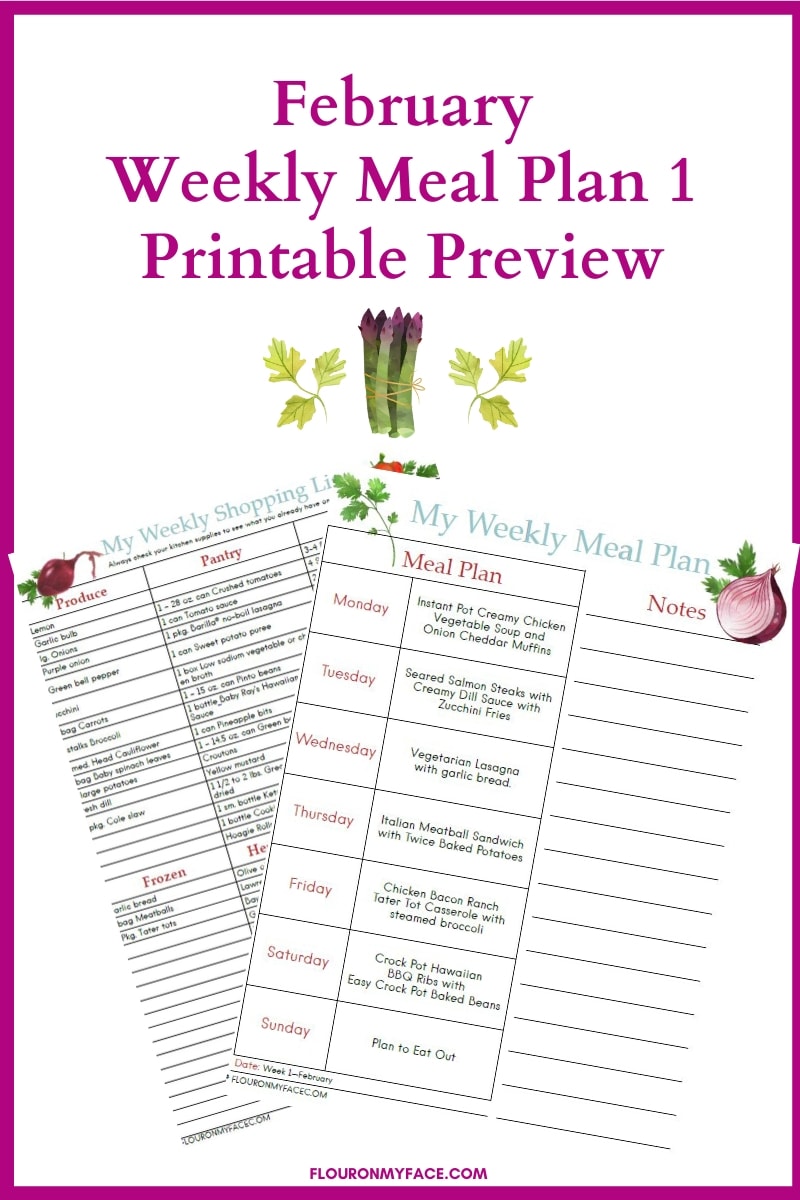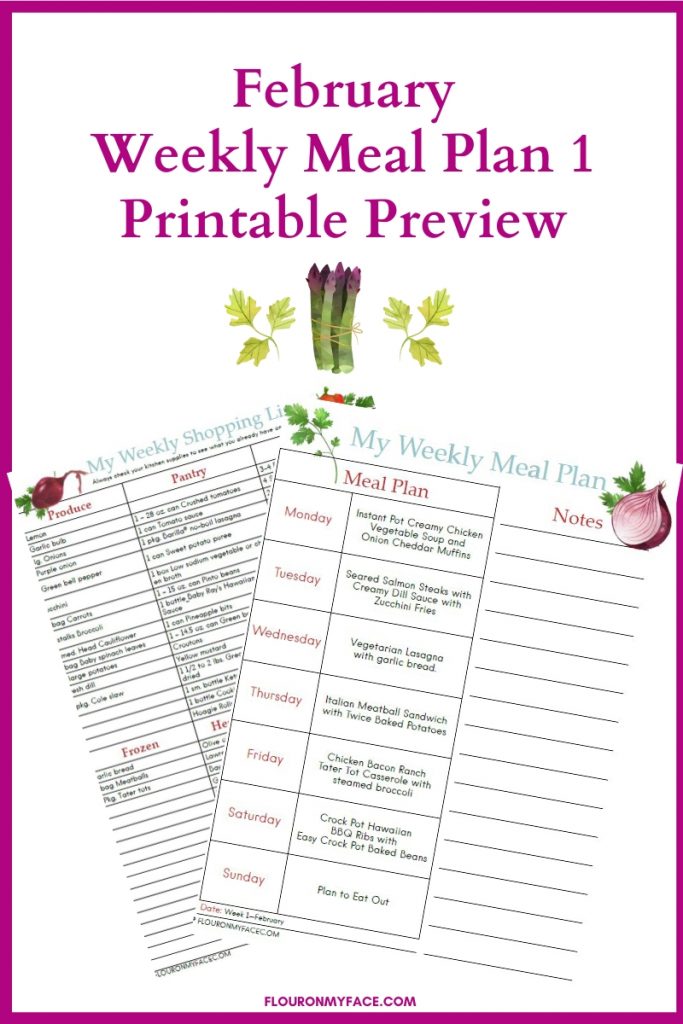 Print the weekly meal plan
Download and print the February Meal Plan 1 menu plan and shopping list printable.