New Domino Sugar #FlipTopFrenzyFree
Disclosure: This post has been compensated by Domino Sugar as part of the Mom It Forward Blogger Network. As always, all opinions are my own.
Take control of your mornings with the new Domino Quick Dissolve Superfine Sugar and pour-able Light Brown Sugar in a Flip-Top Pourable Container.
I am a big coffee person. I start out in the morning with a cup of the hot stuff and then move right on to iced coffee. I keep a quart of cold-brewed coffee concentrate in the fridge.
Getting the sugar to dissolve in my hot and especially my iced coffee just got easier. What I had been doing for my iced coffee is making a ½ pint of simple syrup to use to sweeten my iced coffee because if I use granulated sugar it would take forever for the sugar to dissolve. The granulated sugar sat on the bottom of my glass forever and I had to keep stirring it to get the sugar to melt.
The problem with using a simple syrup is that it is so easy to overindulge. You can't really gauge the amount of sugar you are adding when using a simple syrup.
Well, thank you Domino® for solving that problem. Domino® now has a Quick Dissolve Superfine Sugar and a Light Brown Sugar in pourable flip-top containers.
Now my morning coffee is immediately as sweet as I want it and my iced coffee doesn't have a layer of sugar granules sitting on the bottom of my glass. The Quick Dissolve Superfine sugar dissolves so fast. I tried to get a picture but every time I poured it over the ice cubes the sugar dissolved so fast that by the time I got my camera up and focused the sugar granules had melted already.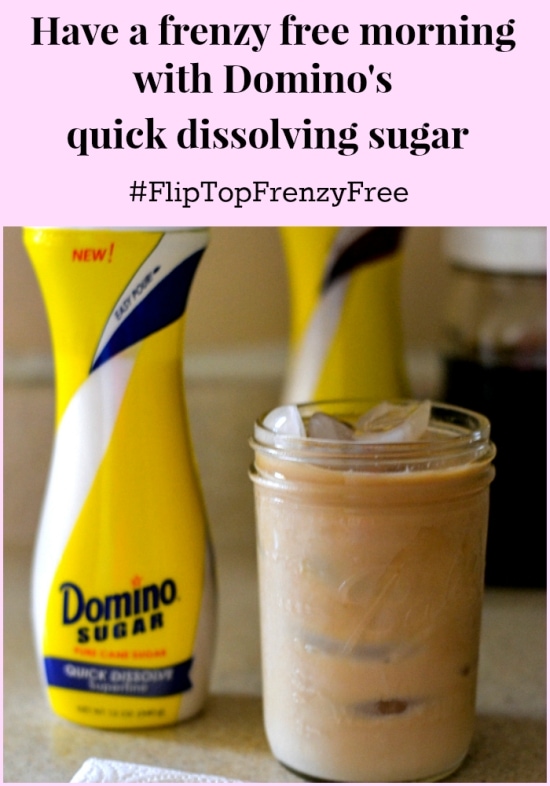 I also love the pour-able hourglass-shaped container. It makes adding sugar to my beverages so much easier. The hourglass shape fits perfectly in my hand and the lid snaps on tight keeping out moisture. I hate lumpy sugar. Here in Florida, we have such high humidity that sugar will get lumpy if it is not stored in an airtight container.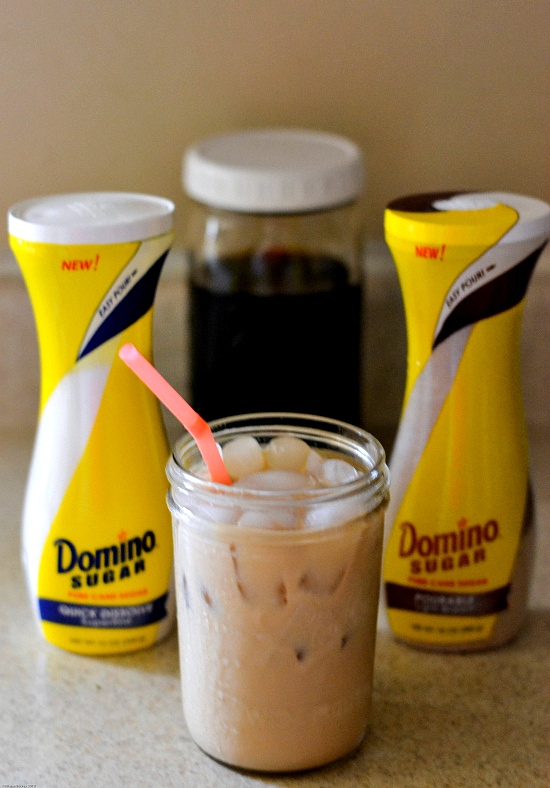 For more information about Domino Sugar's Flip-Top feature visit https://www.dominosugar.com/flip-top-sugars
Check out Domino Sugar on Facebook and Twitter