December Weekly Meal Plan Week 4
December Weekly Meal Plan Week 4 is here. This is the last weekly meal plan for 2018!
I hope you all have been enjoying the free weekly meal plan.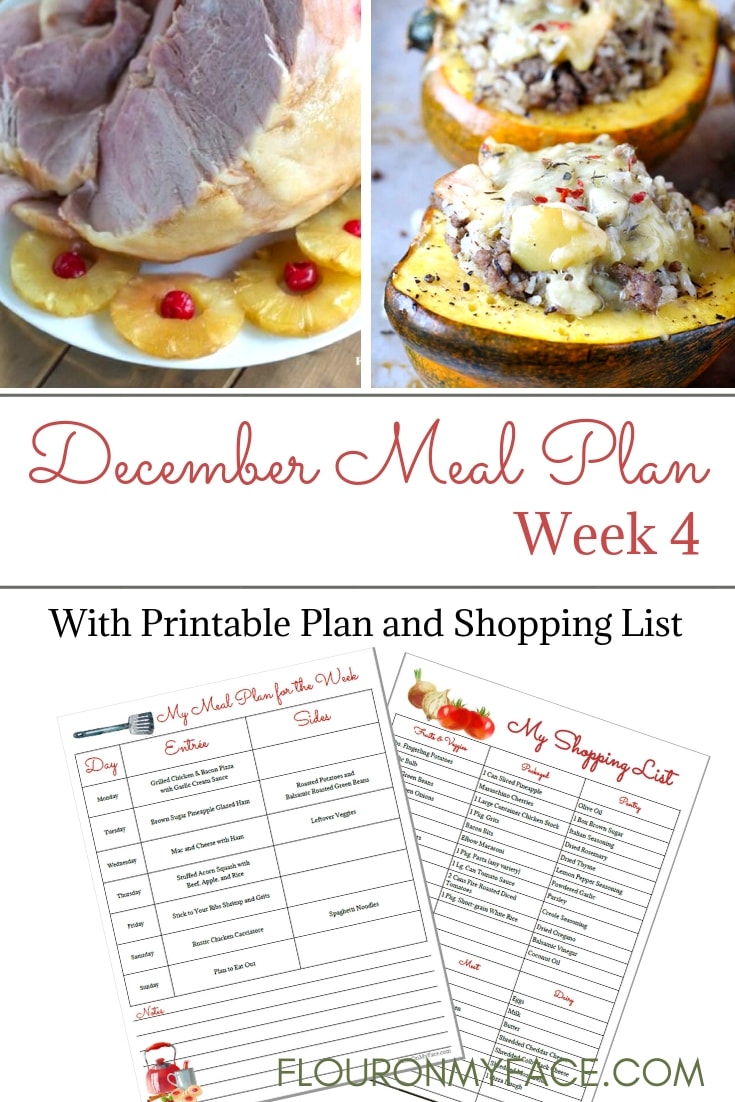 Meal Planning recipes
Have you ever taken a look through my recipe archive?
I have almost 1500 recipes on my website.
I have many recipes that are perfect for your meal planning.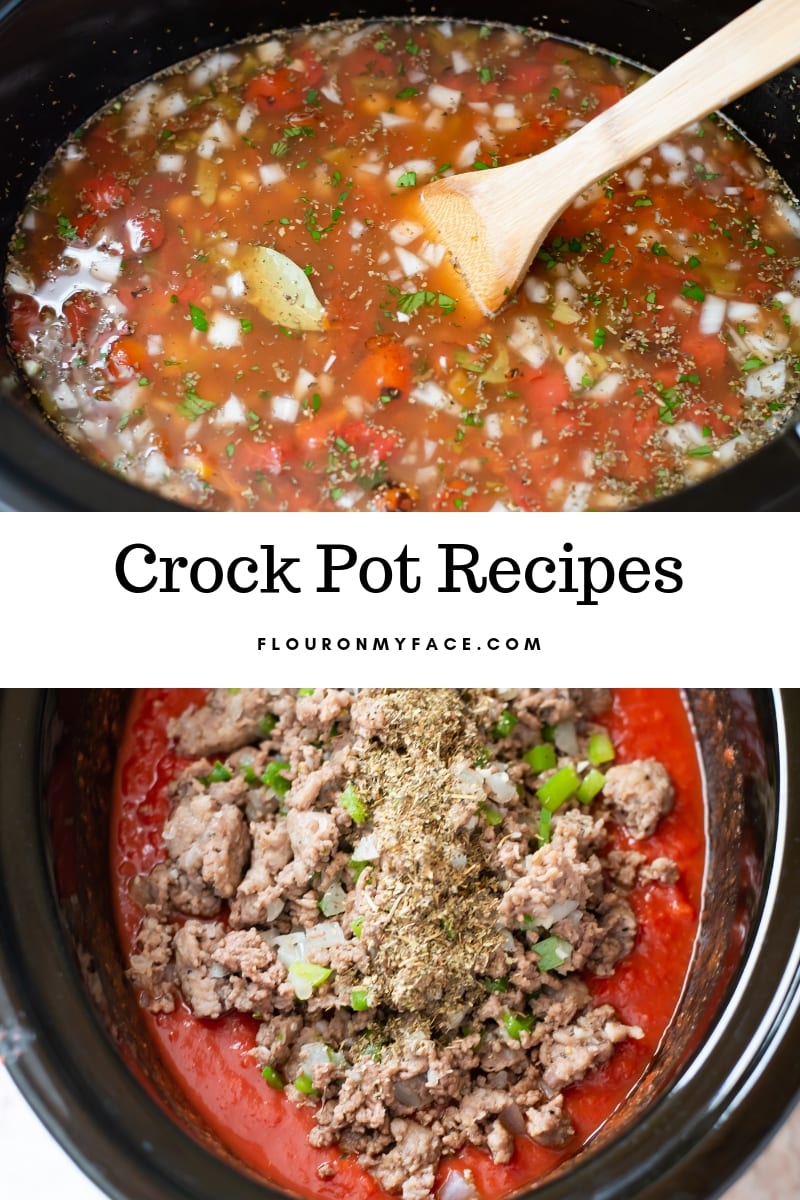 Do you use the crock pot or instant pot for your meal planning?
I have over 200 crock pot recipes perfect for meal planning.
I just started using the Instant Pot but I also have many Instant Pot recipes that will work with your meal planning.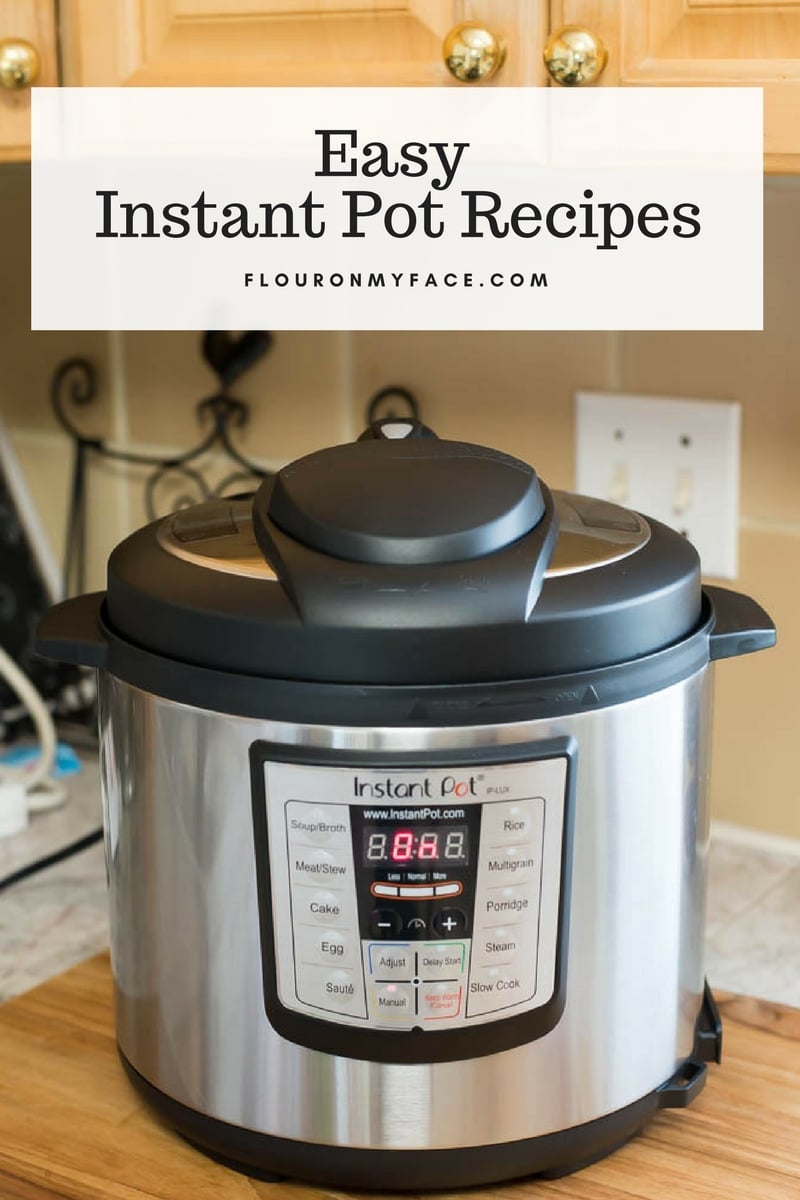 December Weekly Meal Plan Week 4
Monday - When the family gathers, or you're busy getting last minute details ready you'll want something tasty but not too cumbersome for dinner. This Grilled Chicken & Bacon Pizza with Garlic Cream Sauce from Kleinworth & Co. is sure to please with just 25 minutes of cooking time.
Tuesday - Looking for a great holiday recipe? Brown Sugar Pineapple Glazed Ham served with Roasted Potatoes from Simplistically Living and Balsamic Roasted Green Beans from The Rising Spoon makes a marvelous dinner. Of course, you can add your own favorite sides and desserts.
Wednesday - Next day Mac and Cheese with Ham from Family Fun Journal is a great way to use up the leftover ham from the holiday dinner. It can serve as a one-dish dinner or warm up leftover veggies to go along with it.
Thursday - The perfect wintertime food is a Stuffed Acorn Squash with Beef, Apple, and Rice from The Rising Spoon.
Friday - Comfort food at it's finest is what you get in this Stick to Your Ribs Shrimp and Grits from Fluster Buster. It's a southern classic that everyone loves.
Saturday - Rustic Chicken Cacciatore with Spaghetti Noodles from You Brew My Tea
Sunday - Plan to Eat Out
Flour On My Face Free Weekly Meal Plan Printables
Free December Weekly Meal Plan 4 Menu and Shopping List Printable
Free Flour On My Face Blank Menu Planning Template Printable
Free Flour On My Face Blank Menu Planning Shopping List Template Printable
Something new from my favorite meal planning guru Erin from my FreezEasy (affiliate links)
Click for more info on the Intentional Bites Planner from MyFreezEazy.
Hop over there and ask all your burning meal planning questions!