December Weekly Meal Plan Week 2
Here is the December Weekly Meal Plan Week 2.
Can you believe Christmas is less than 3 weeks away?

Holiday Meal Planning
Meal planning is one way I keep from going crazy during the busy holiday season.
My freezer is packed with freezer meals that I can pull out of the freezer and throw into my crock pot or now my fav Instant Pot.
I may have mentioned this but whenever I make soup like this Instant Pot Beef Barley Soup I always put some in the freezer.
I will fill at least one of these 16 oz plastic food containers with the soup and freeze it so I can pull it out for dinner or lunch.
I buy these containers in 3 sizes and in bulk because I use them so much. (affiliate links)
Have You Planned a Cookie Exchange?
Okay so I am running behind on my Christmas cookie exchange planning but my annual cookie exchange is happening on December 23rd this year.
I have lots of delicious Christmas cookie recipes that I love to make.
The one Christmas cookie recipe that gets made every single year is my Cherry Blossom Cookies.
My family would be so disappointed if I didn't make them.
You can check out my Christmas Cookie recipes on the new Cookie Exchange Recipes page and find the Cherry Blossom recipe there too.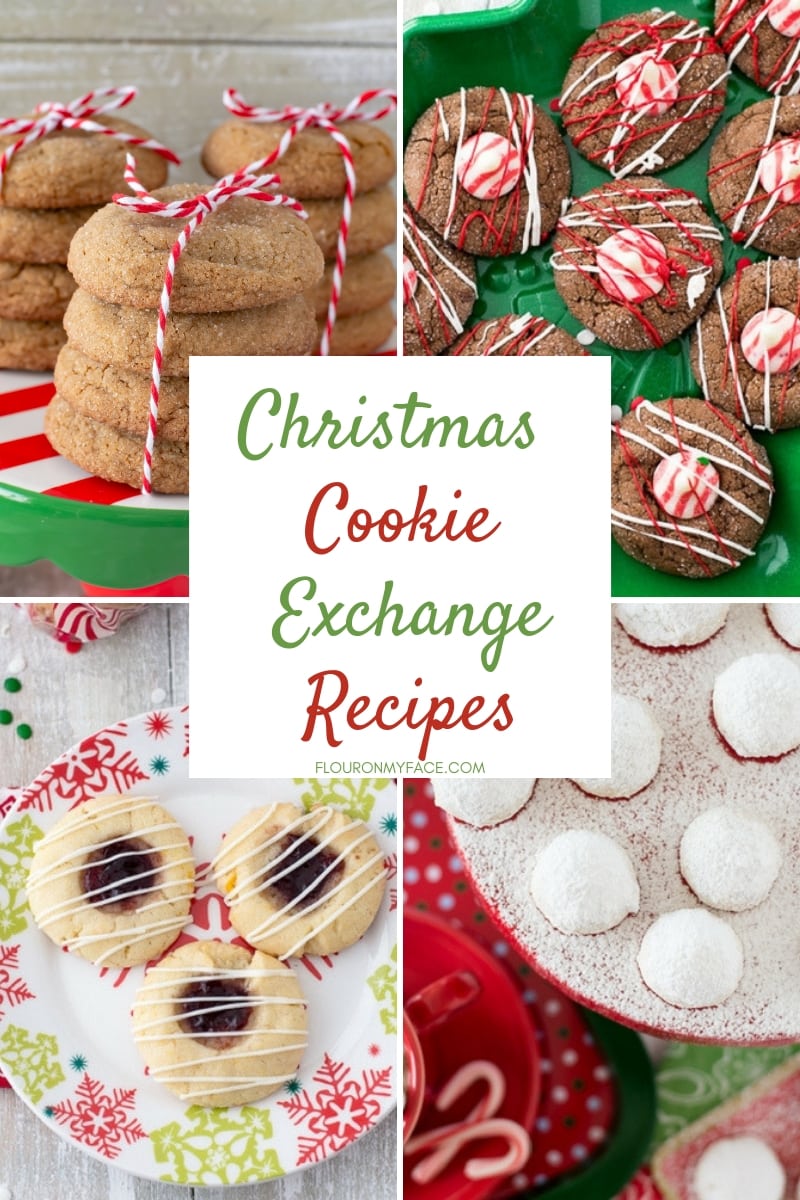 December Weekly Meal Plan Week 2
Monday – Serve Creamy Chicken Casserole from Daily DIY Life with some mashed cauliflower for a yummy dish that everyone will eat up.
Tuesday – Mexican Meatballs from A Simple Pantry are an unexpected new take on a family classic. Serve over white rice.
Wednesday – Creamy Bacon Sauce with Spinach over Gnocchi from Caroline's Cooking is yummy, creamy dish, cooked in one pan!
Thursday – Crock Pot Chicken and Roasted Sweet Potato will fill you up and keep you warm at the same time.
Friday – Slow Cooker Cubano Sliders from It Is a Keeper is a slow cooker recipe that makes it easy to feed the family with loads of flavor. You can prep early in the day and let the slow cooker do the work while you focus on other activities for the day. Serve with a side of black beans for a complete dinner.
Saturday – Plan to Eat Out
Sunday – Nothing is more comforting than Homestyle Shepherd's Pie served with store-bought dinner rolls.
Flour On My Face Free Weekly Meal Plan Printables
Free December Weekly Meal Plan 2 Menu and Shopping List Printable
Free Flour On My Face Blank Menu Planning Template Printable
Free Flour On My Face Blank Menu Planning Shopping List Template Printable
Something new from my favorite meal planning guru Erin from my FreezEasy (affiliate links)
Click for more info on the Intentional Bites Planner from MyFreezEazy.