The December Menu Plan 2 is full of warm and cozy meals. Baby, its cold outside and the best way to end the day is with a warm and cozy meal.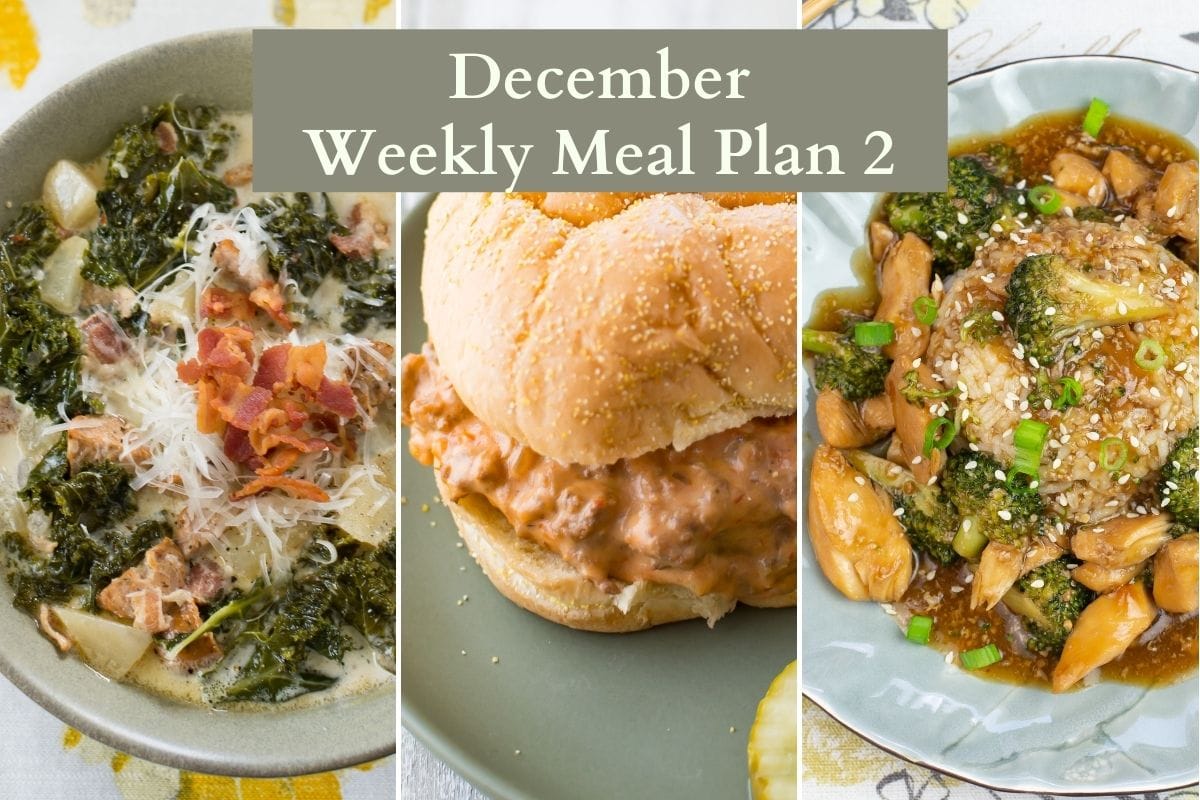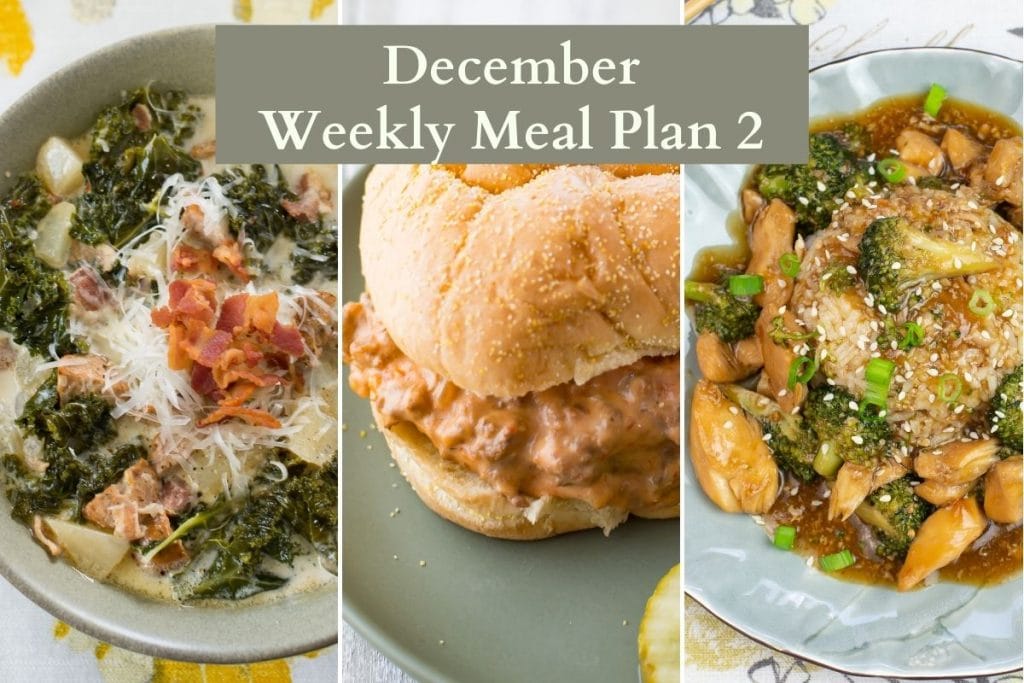 The busy holiday season is here. Menu planning is even more important now. This time of the year when you are extra busy having a dinner plan in mind is so important.
This weeks featured recipes
Can't get to your favorite restaurant, and the cravings are driving you crazy? You can make Olive Garden Zuppa Toscana soup right at home. This rich and creamy Italian soup recipe is full of flavor.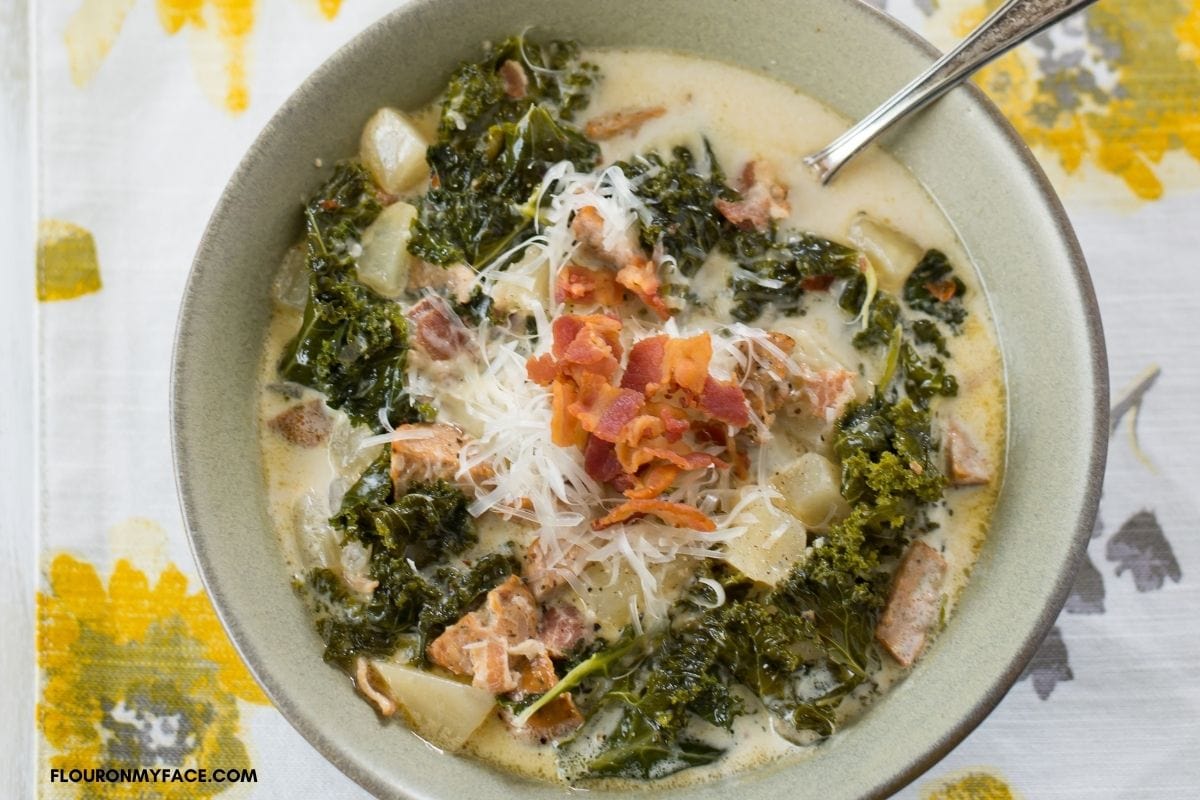 Chicken and broccoli is very easy to make in a pressure cooker. If your craving Chinese food it is so easy to make at home with this easy Instant Pot recipe.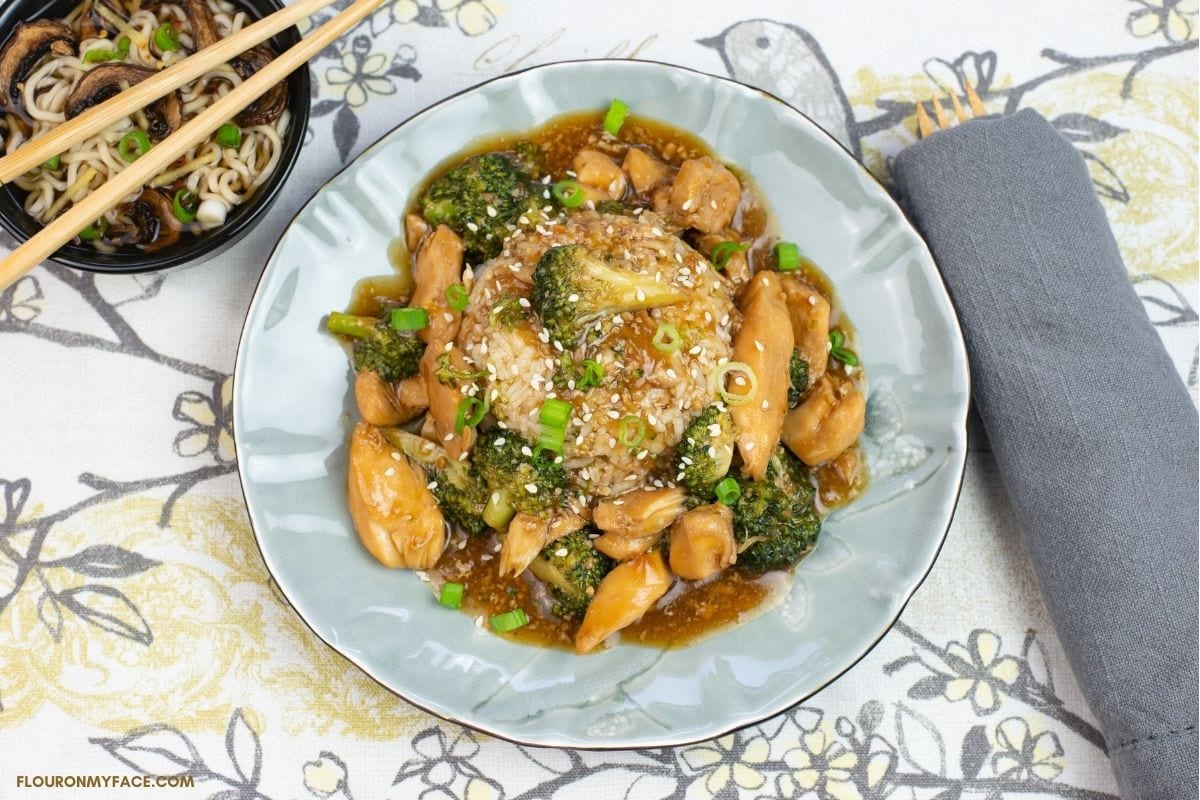 The kids and adults love sloppy joes. Kick it up a notch and make salsa sloppy joes next time.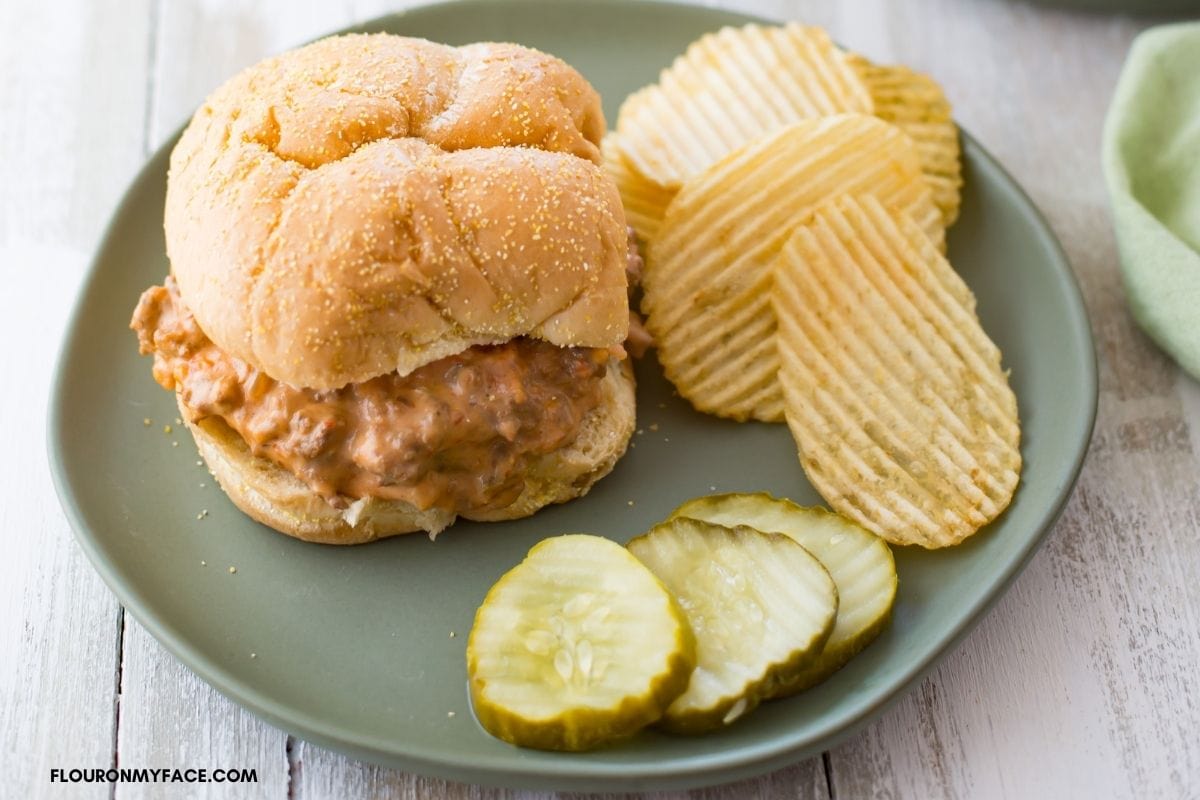 Meal Planning Expert Tips
Leftovers: Make more than you can eat in one meal and save the leftovers for another meal.
Freezer Meals: Leftover soups and stew freeze very well.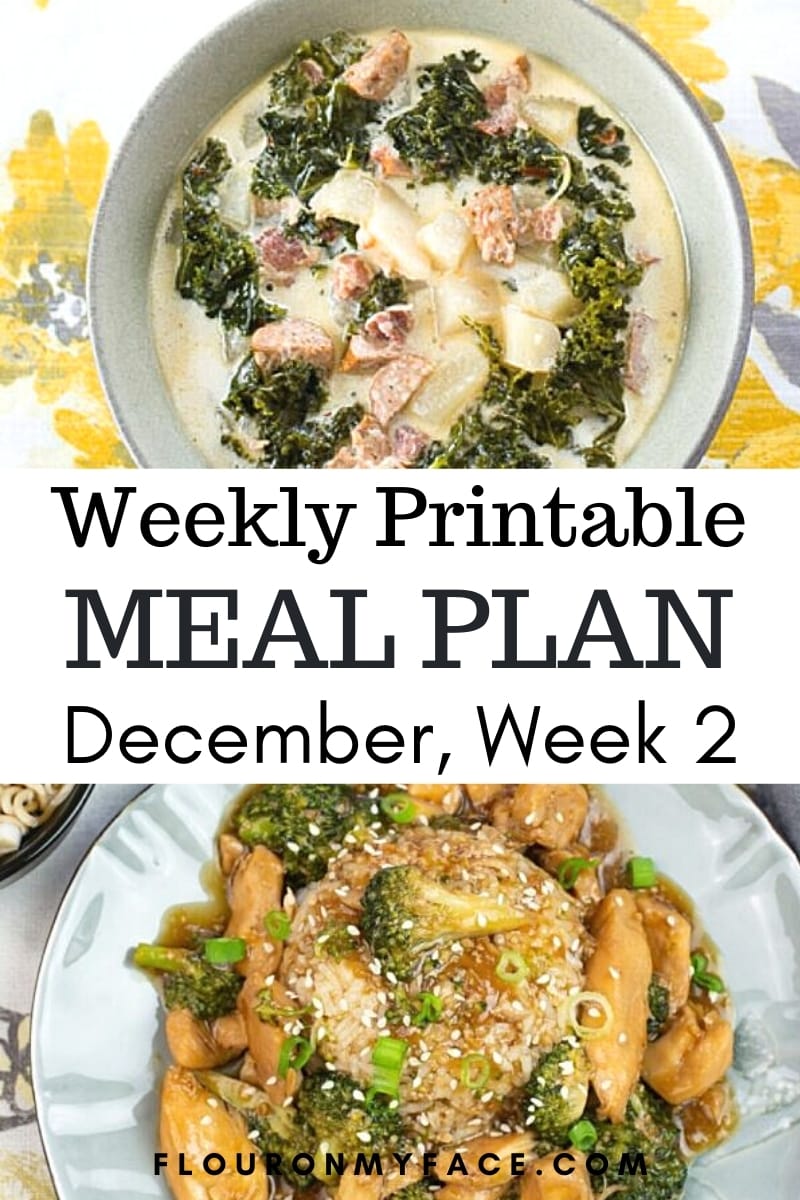 October Weekly Menu Plan 2 Recipes
Holiday Sweet Bread
Homemade Cranberry Bread is a special treat I only make this time of the year. It is the moistest, best cranberry bread recipe you will ever make. If you love moist cranberry bread this is the recipe you have been waiting for!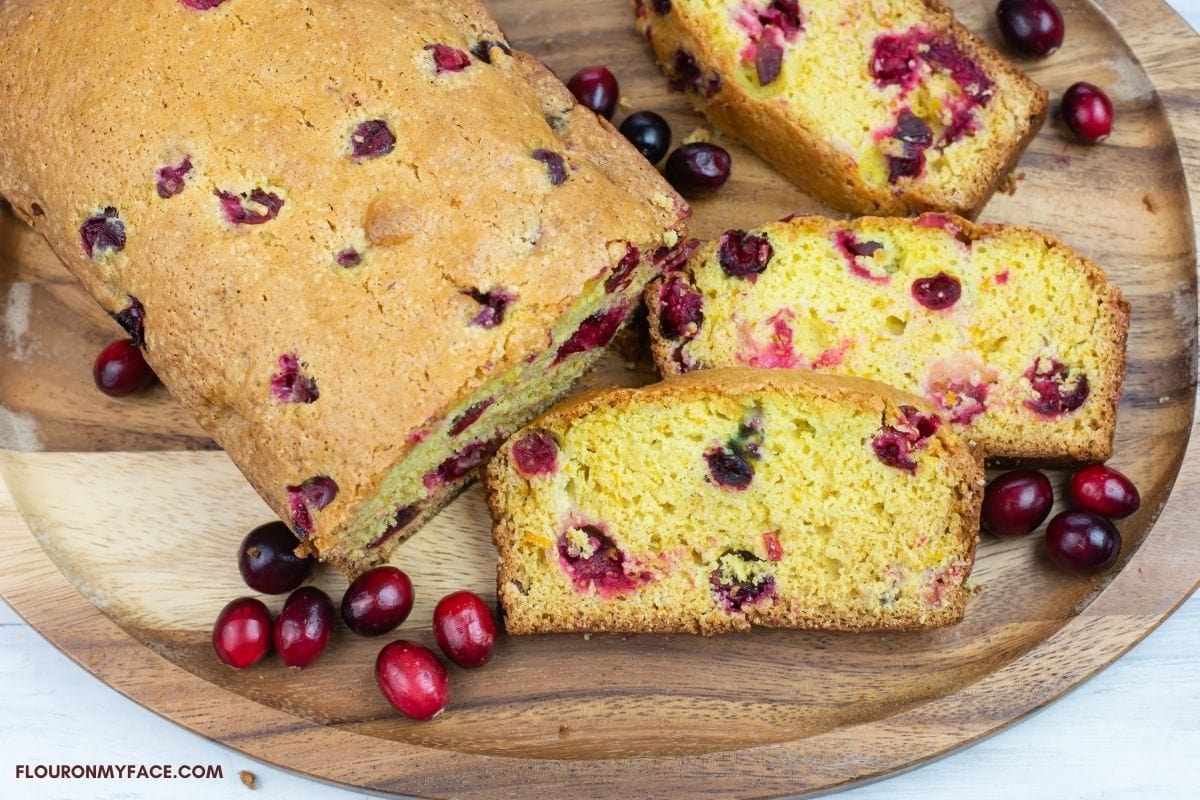 Related Menu Plans
December Weekly Meal Plan Week 4
December Meal Plan Week 1
December Meal Plan Week 2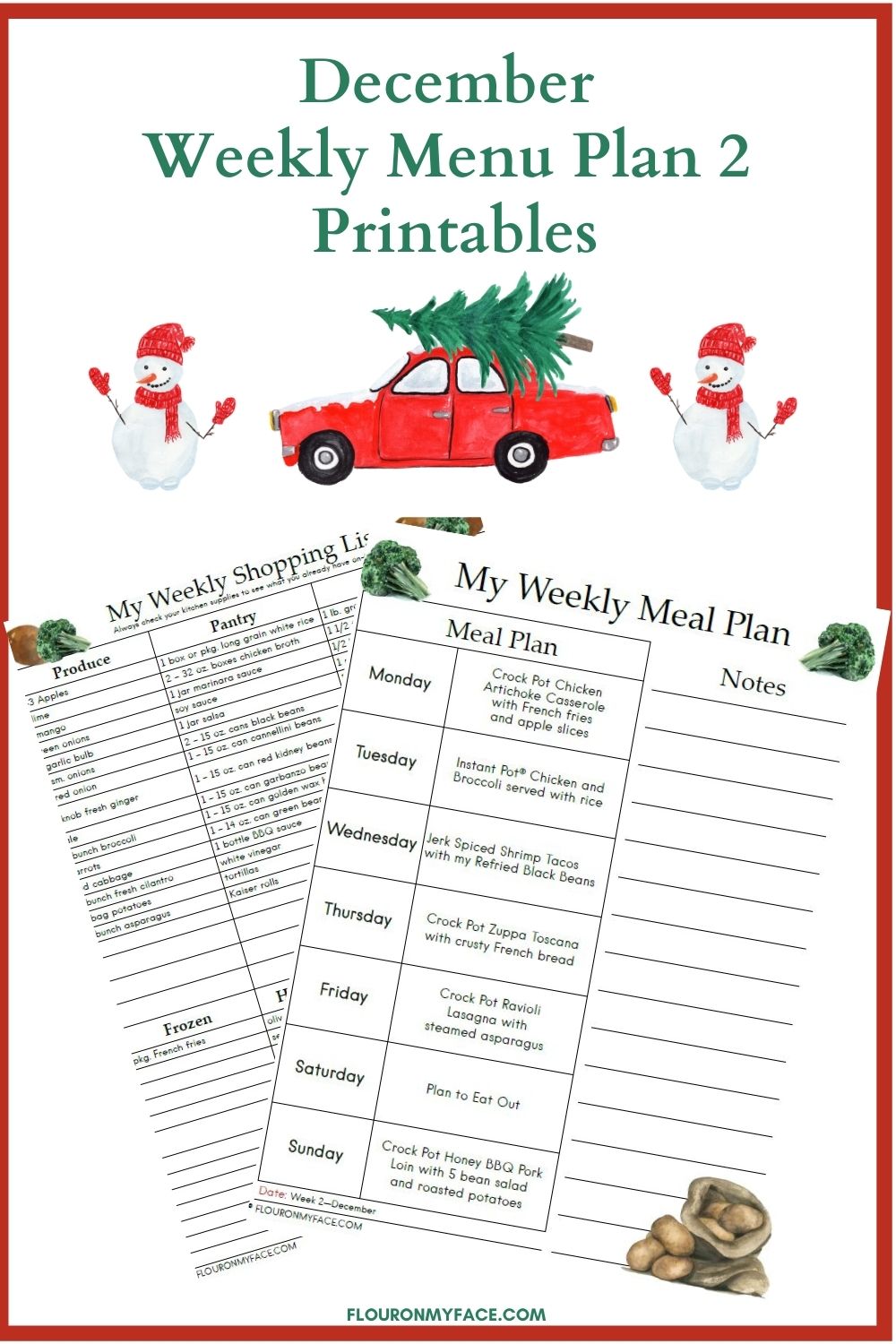 This Weeks Printables
Download and print the December Weekly Menu Plan 2 Printables