December Meal Plan Week 5 get ready for the New Year! Merry Christmas I hope you had an amazing Christmas yesterday!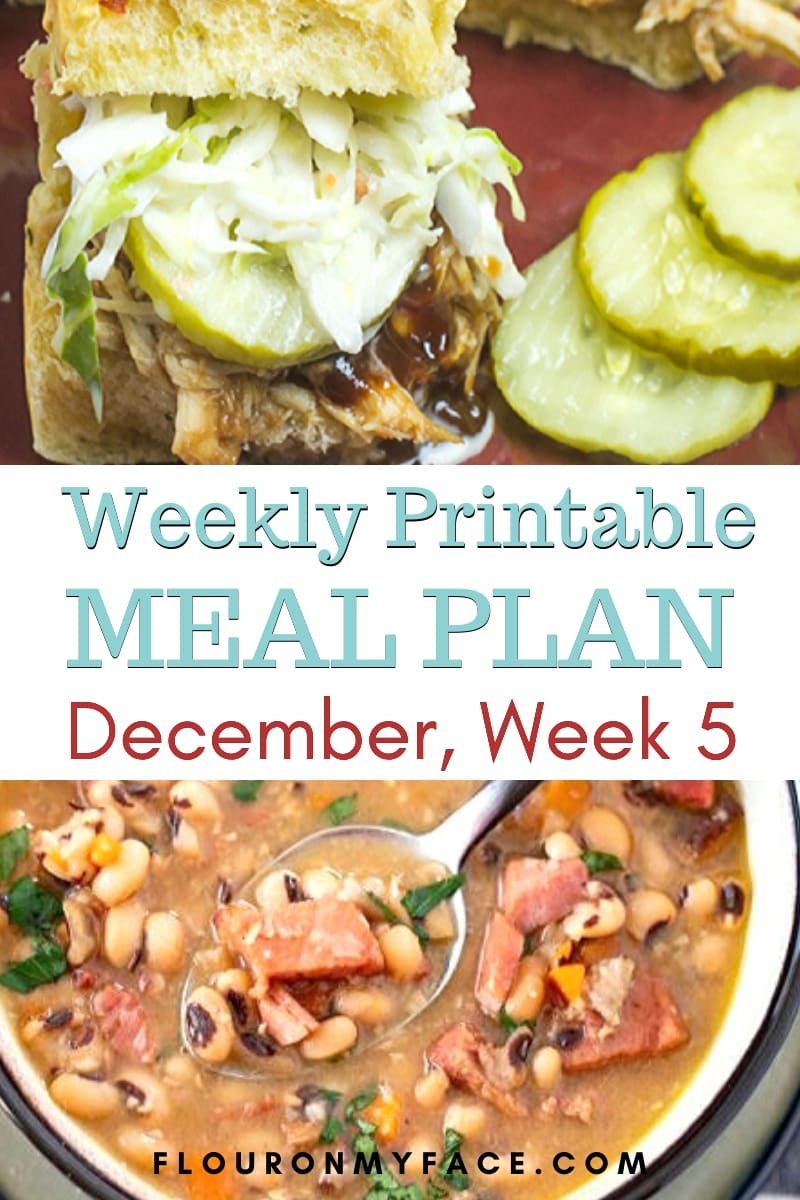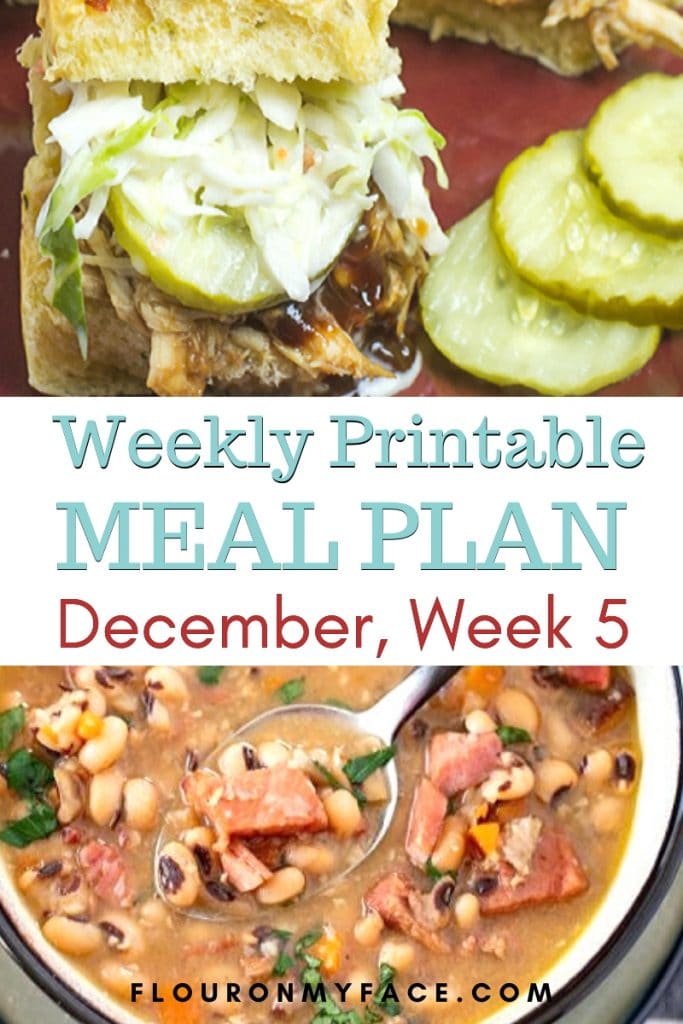 I am stuffed to the gills as I write this. My family and I had a lovely day celebrating the holiday. They all went home and I have pretty much cleaned up from our Christmas dinner.
Can you believe we are six short days from the New Year?
Featured Meal Plan Recipes
If you live in the south you are probably planning on making a pot of Black-eyed peas. If you don't live in the south you may never have heard that eating black-eyed peas or Hoppin' John is said to bring prosperity in the New Year.
So don't forget to make my Instant Pot Black-Eyed Peas recipe on New Years Day for good luck!
And if you don't have an Instant Pot you can make Crock Pot Black Eyed Peas instead.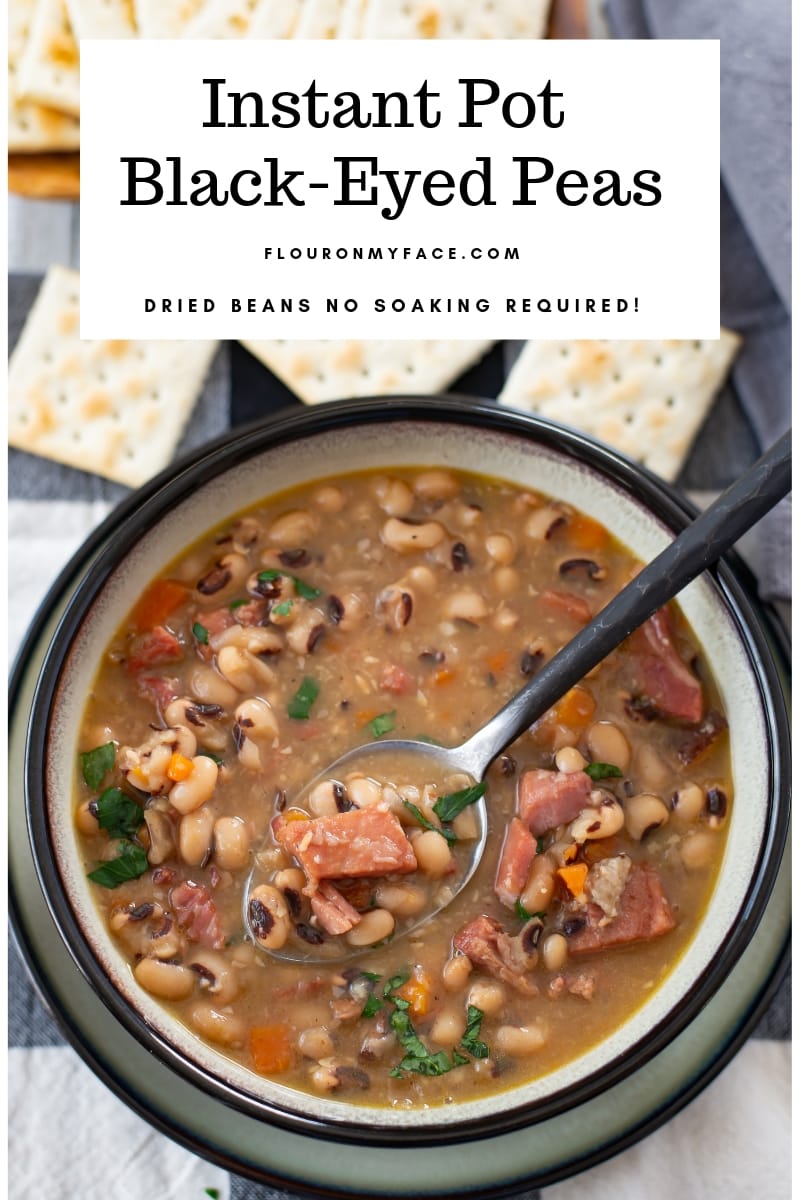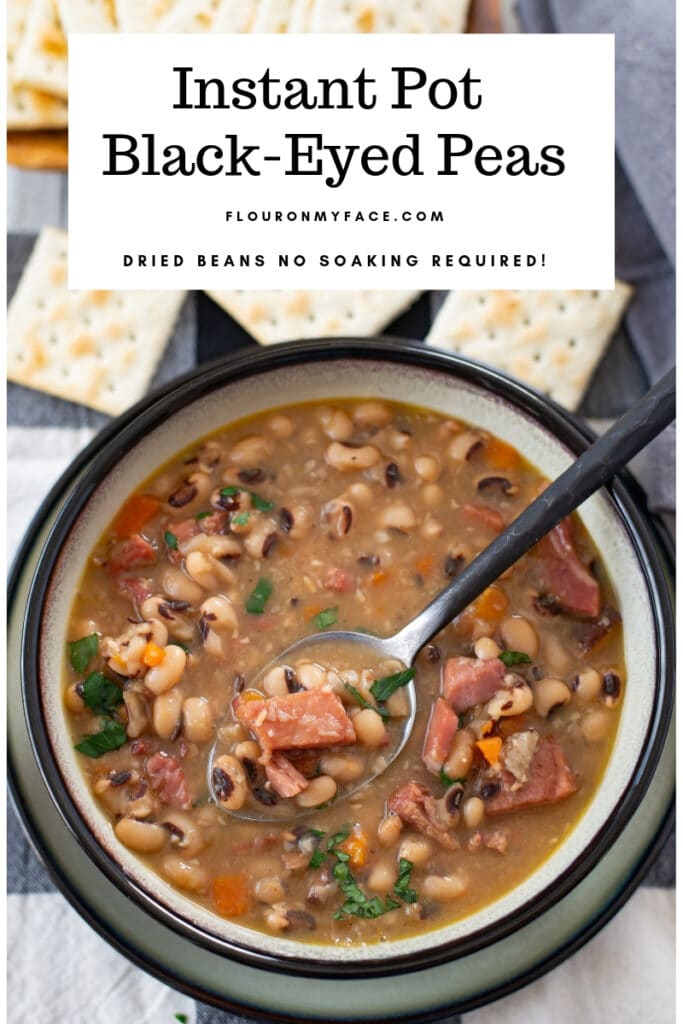 Jalapeno Cheddar Skillet Cornbread recipe
Skillet Corn Bread is best served alongside a big bowl of Black Eyed Peas or any other homemade soup or chili recipe.
Homemade cornbread is as easy to make as one of those boxed cornbread mixes you may have bought. Only it tastes so much better.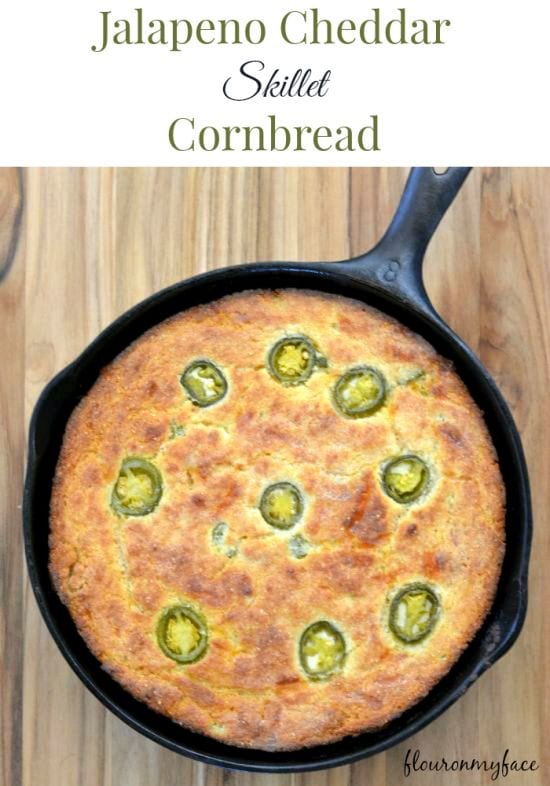 Crock Pot Loaded Potato Soup
If you love a loaded baked potato than you need to try my Crock Pot Loaded Potato Soup Recipe. It is one of the most popular crock pot soup recipes on my site.
Loaded Potato Soup is a perfect soup recipe for dinner during the cold winter months.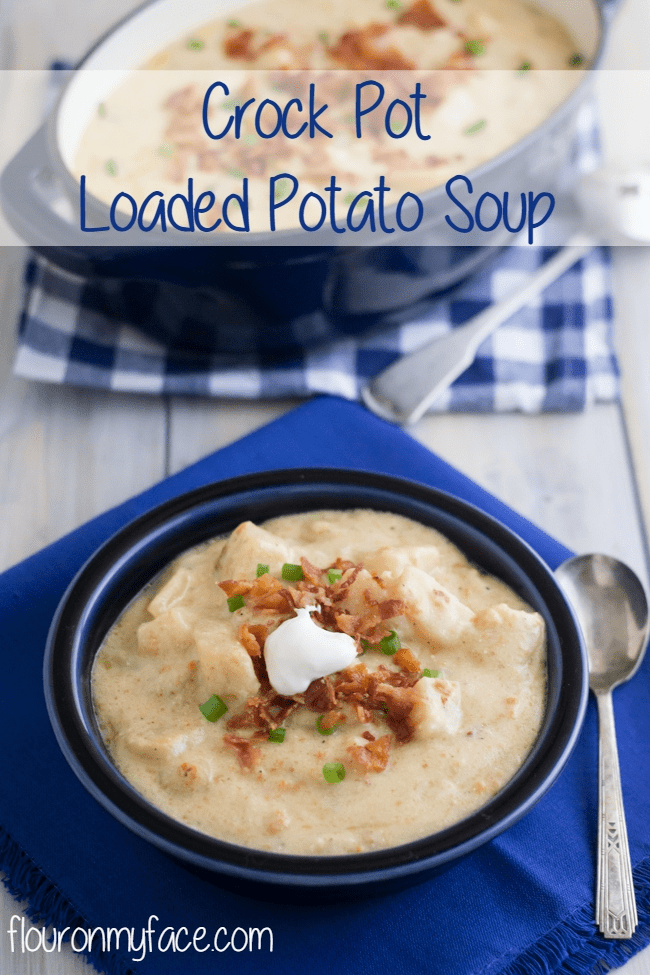 If you love easy & amazing recipes join the Flour On My Face Newsletter and get each of my new recipes delivered right to your inbox.
December Meal Plan Week 5 Menu
Monday - This Simple Chicken and Veggies from Forgetful Mama is the perfect easy, healthy meal for in between the holidays. Serve with baked potatoes.
Tuesday - On New Year's Eve, we have a tradition of an appetizer potluck. You can find 25 of my favorite appetizer ideas here.
Wednesday - My Instant Pot Black -Eyed Peas are the perfect way to celebrate the new year. Serve with my Jalapeno Cheddar Skillet Cornbread and greens.
Thursday - Baked Salmon from Dear Creative. Serve with wild rice and steamed asparagus.
Friday - Banh Mi Pizza from The Search for Imperfection. Serve with my Red Cabbage Asian Slaw Save some slaw for tomorrow's sliders if desired.
Saturday - I enjoy a soup and sandwich dinner. My Crock Pot Loaded Potato Soup and Crock Pot BBQ Cranberry Chicken Sliders will be so good for a football party or just dinner for the family.
Sunday - Plan To Eat Out

Weekly Meal Plans with Shopping List
Need a blank weekly meal planner? Don't forget you can find all my free blank weekly meal plans here.
Want to write your own weekly meal plan? You can find all the beautiful custom-made blank weekly meal planner printables and grocery list printables on the Meal Plan Printables page. Pick and choose from 12 sets of menu planning printables-one for each month of the year.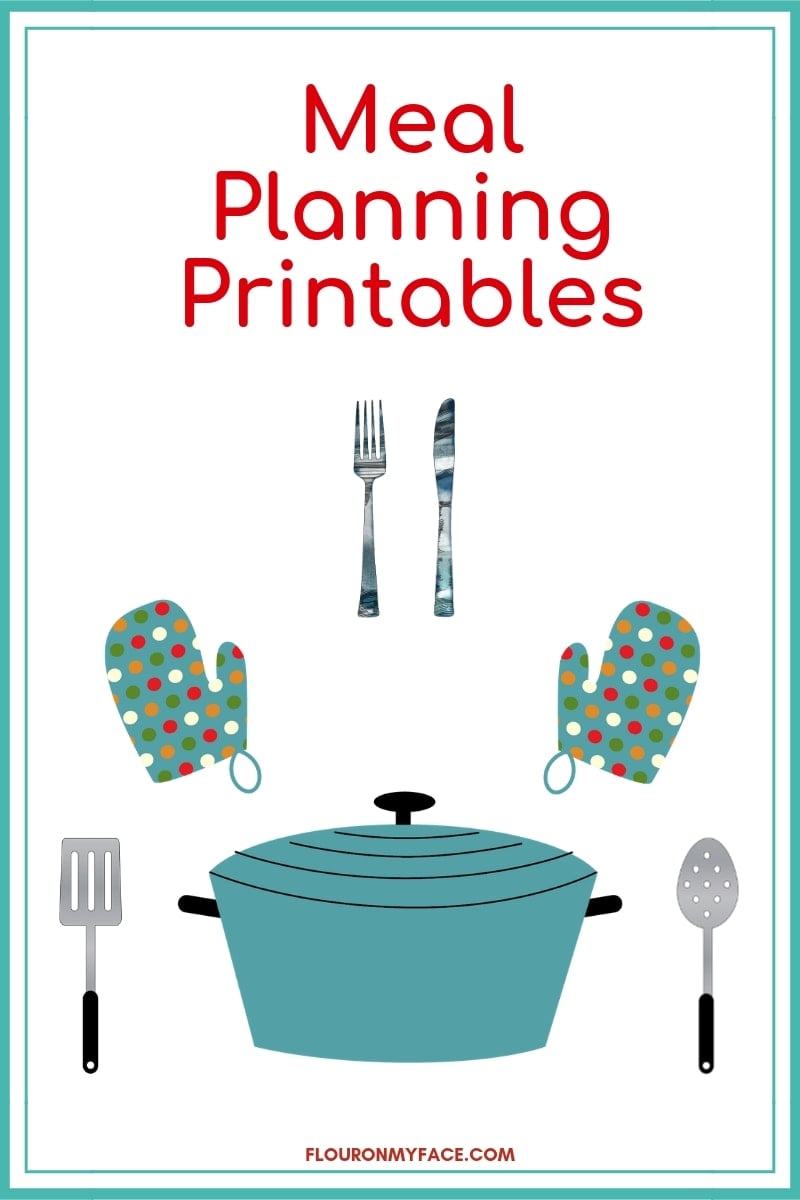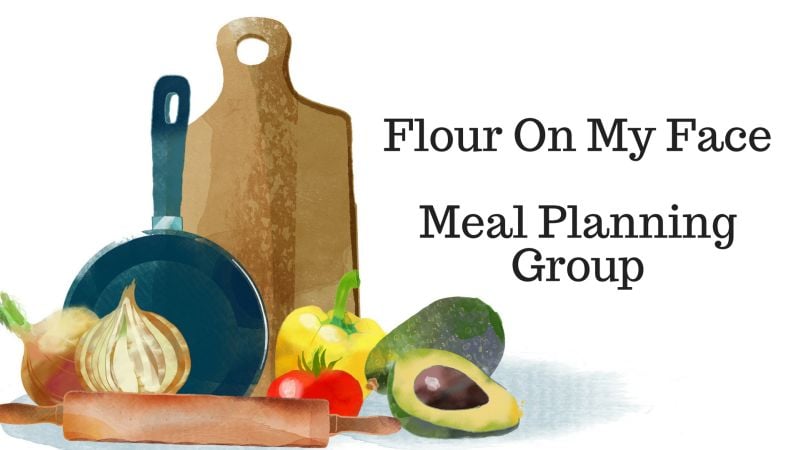 Come hang out with me and some other happy meal planners.
Ask your meal planning questions or share some of your own meal planning tips in the Meal Planning Facebook group.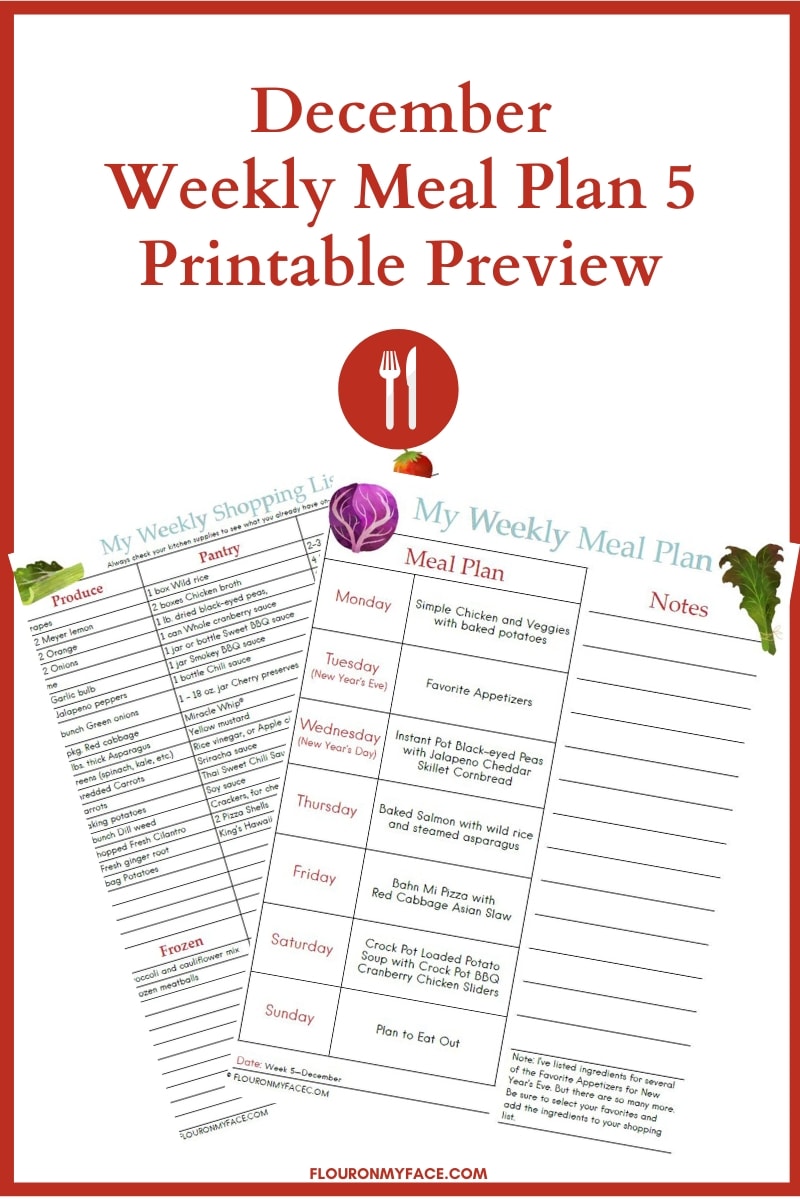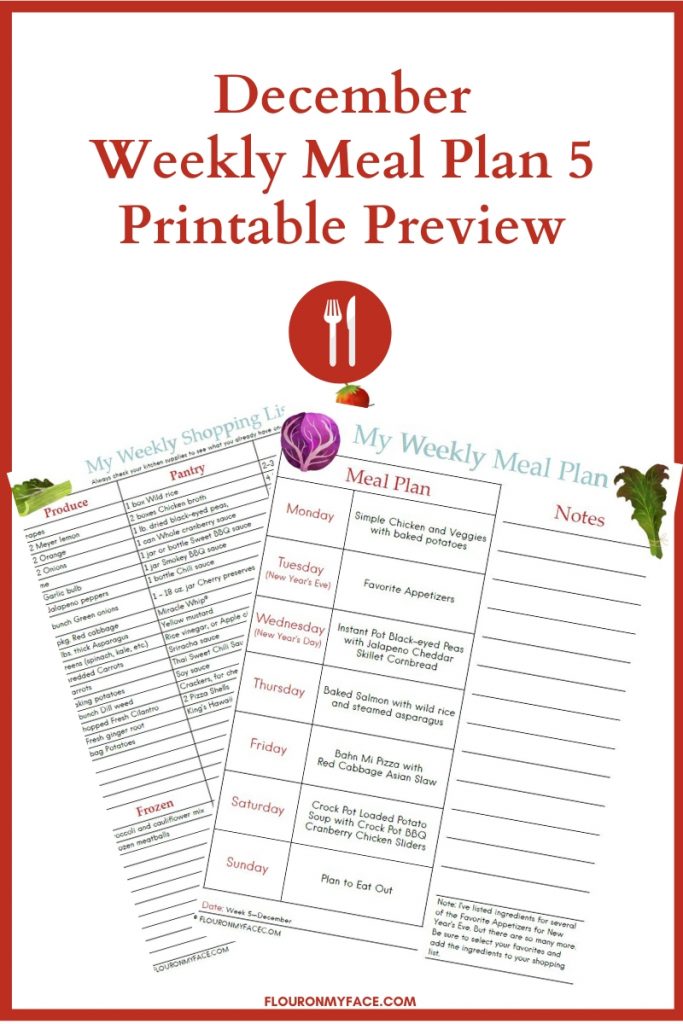 December Meal Plan 5 Printables
Download and Print the December Meal Plan 5 Printables