December Meal Plan Week 4 is now available. Get ready for Christmas dinner with this week's menu plan.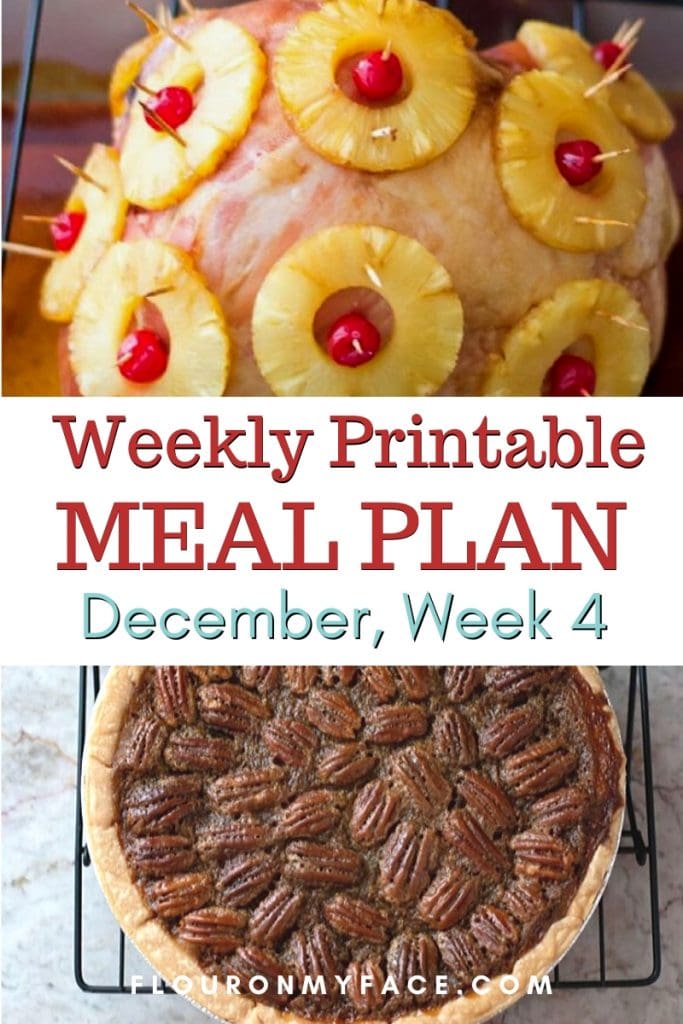 Featured Holiday Recipes
Are you making a ham for Christmas dinner? Brown Sugar Pineapple Ham is a big hit with my family.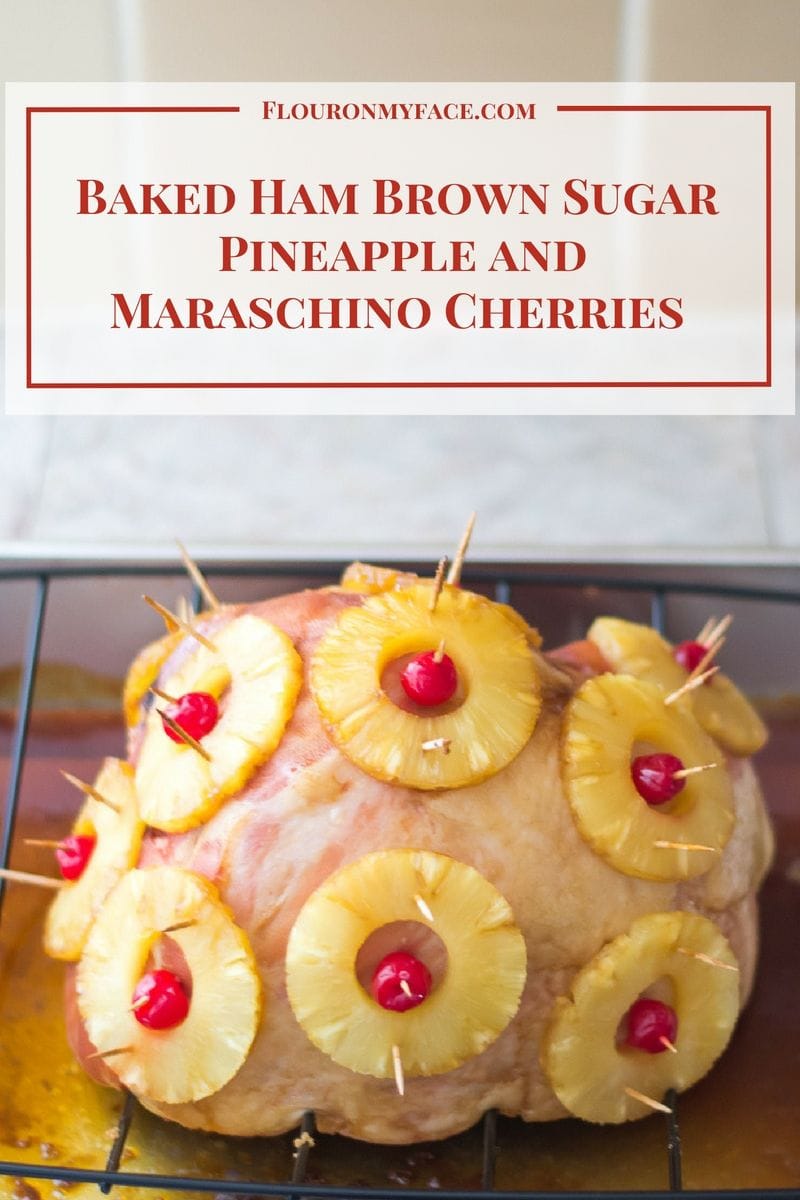 Homemade Pecan Pie
If Pecan Pie is your favorite holiday pie you have to make a homemade Pecan Pie at least once in your lifetime.
Otherwise, how are you going to know just how good a homemade one tastes?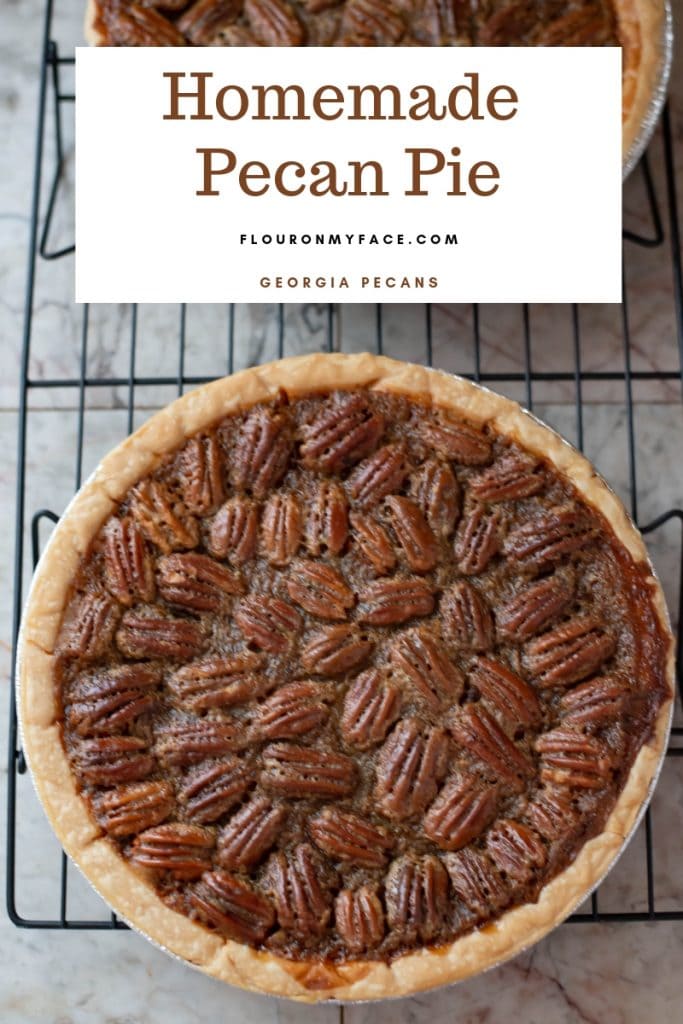 If you love easy & amazing recipes join the Flour On My Face Newsletter and get each of my new recipes delivered right to your inbox.
December Meal Plan Week 4 Menu
Monday – Slow Cooker Pizza Casserole from The Latina Homemaker. Serve with a side salad.
Tuesday – On Christmas Eve, I always like to have my Crock Pot Chicken Noodle Soup and my Crock Pot Black Bean Chili. They can be made early in the day, so I can relax and spend time with my family in the evening. I serve with cheese and crackers and an assortment of Christmas goodies.
Wednesday -There are so many wonderful family traditions for this holiday meal. I like to serve this Brown Sugar Pineapple Ham and some of my favorite side dishes are my Instant Pot Candied Sweet Potatoes, mashed potatoes, my deviled eggs, green bean casserole, and my Homemade Cranberry Sauce and for dessert, this Pecan Pie.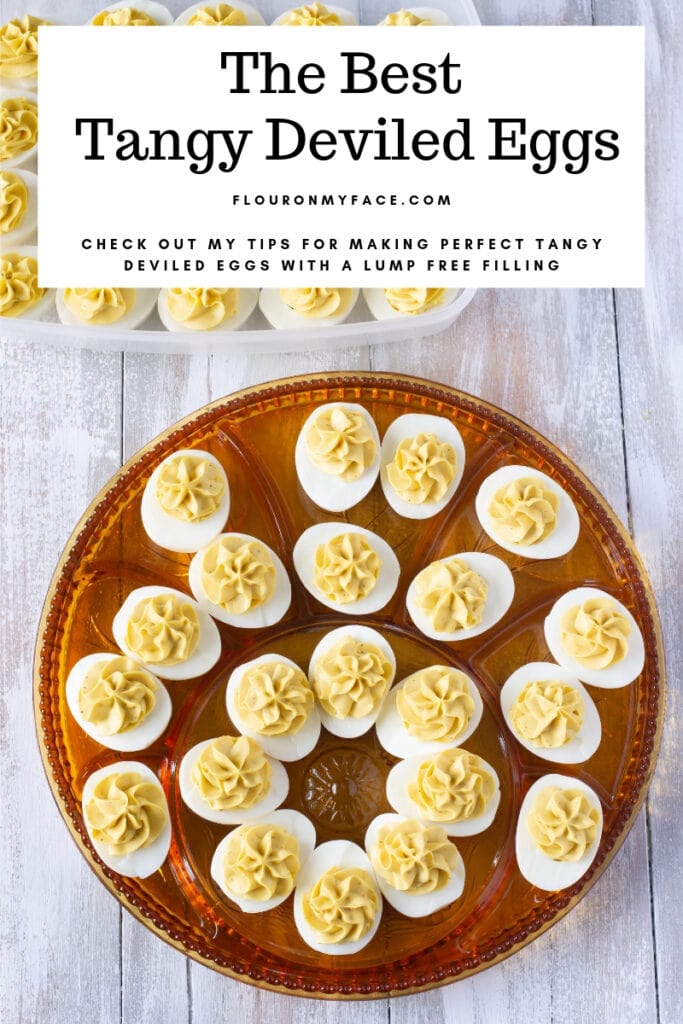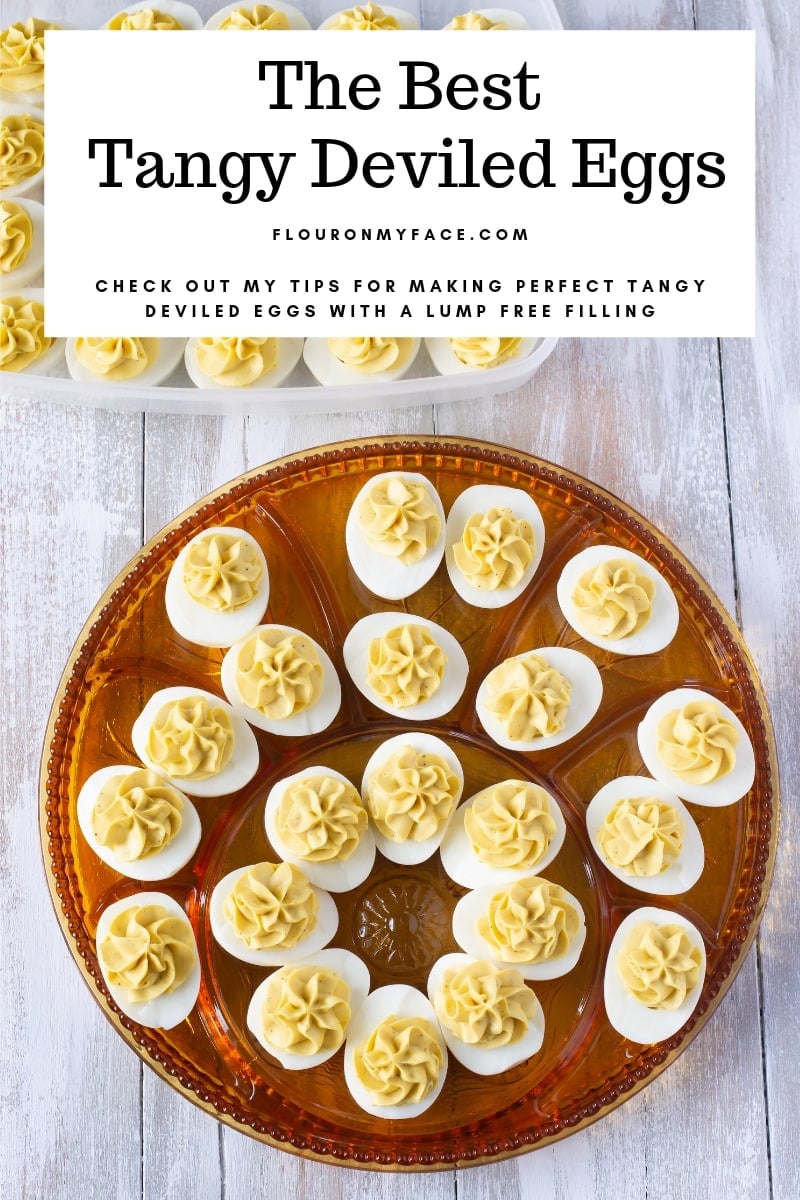 Save your ham bone in the freezer so you can make my Instant Pot Black-Eyed Peas recipe on New Year's Day so you will have good luck all year long.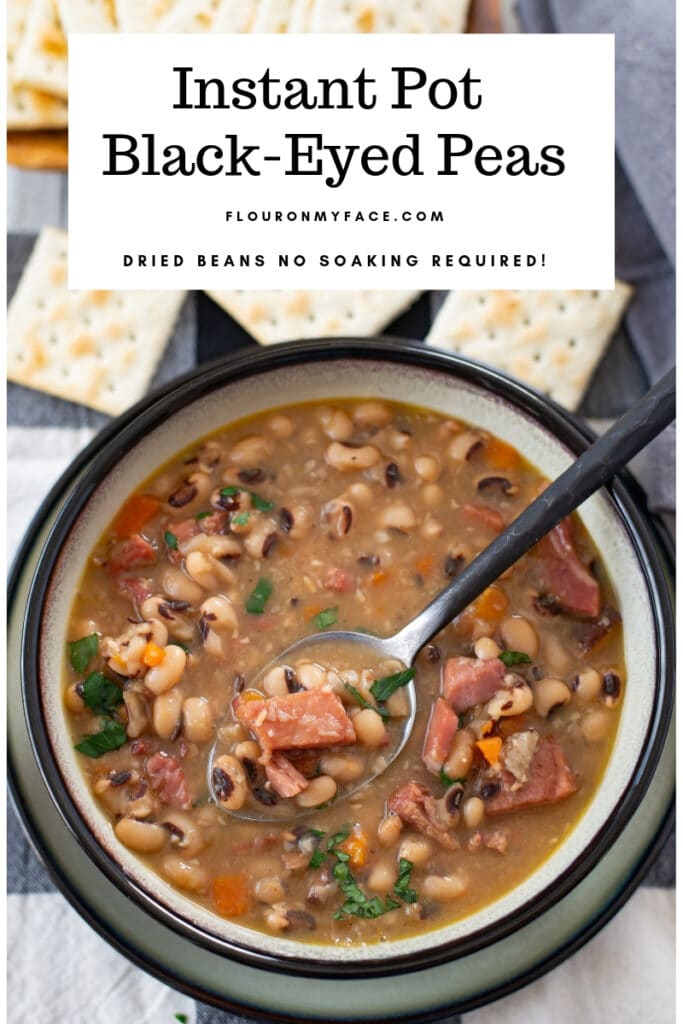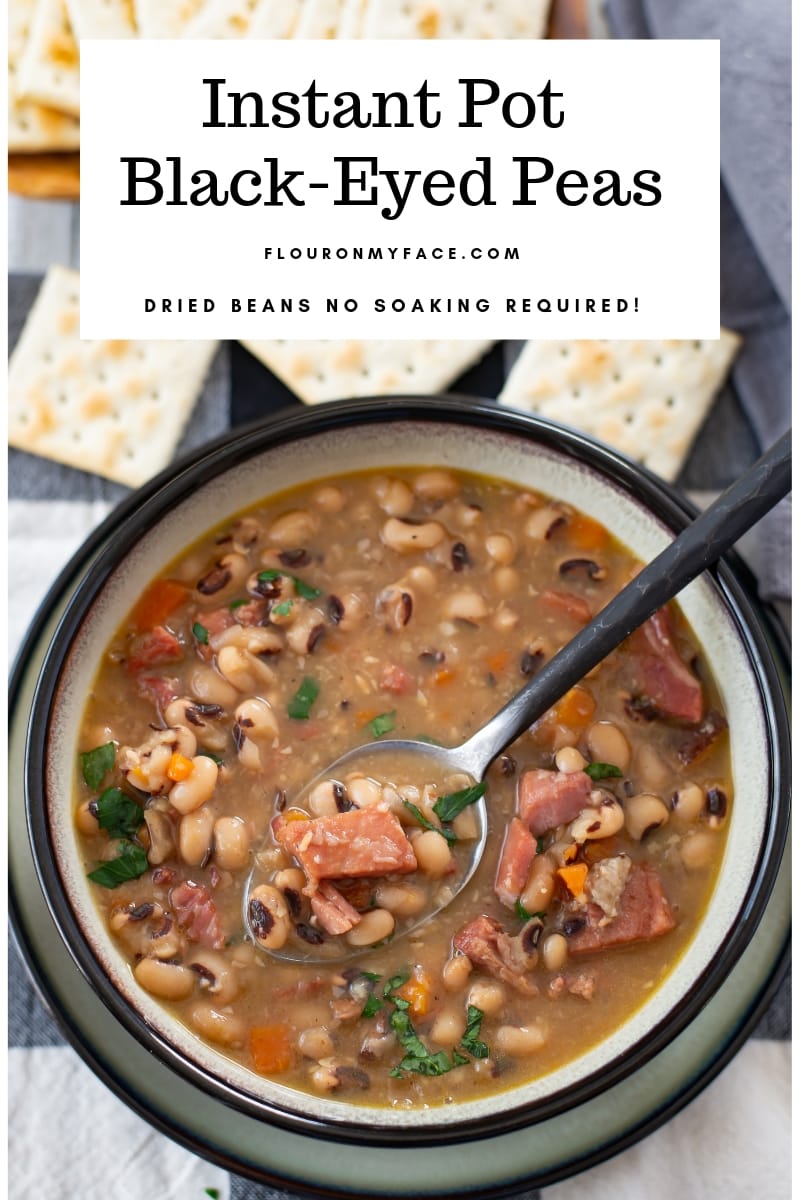 Thursday – This Ham and Cheese Tater Tot Casserole from This Mama Loves is a wonderful way to use up your leftover ham. Serve with whatever holiday leftovers you may have.
Friday – Creamy Crock Pot Mexican Chicken from Thrifty Frugal Mom. Serve with a side salad
Saturday – – Plan to Eat Out
Sunday – These Crock Pot Creamy Cajun Pork Chops are so tender and flavorful. Your family is going to love them for Sunday dinner. Serve with rice and steamed green beans.

12 Days of Christmas Cookie Recipes
Check out all the Christmas cookie recipes that I shared during the 12 Days of Christmas Cookie Recipes event. There is still plenty of time to bake some cookies!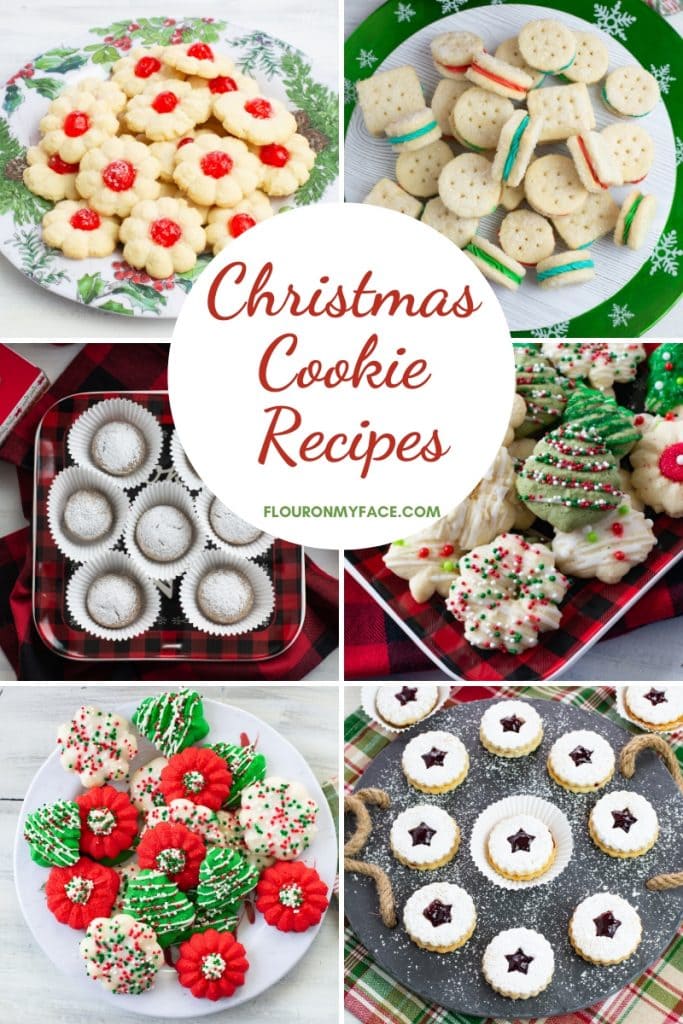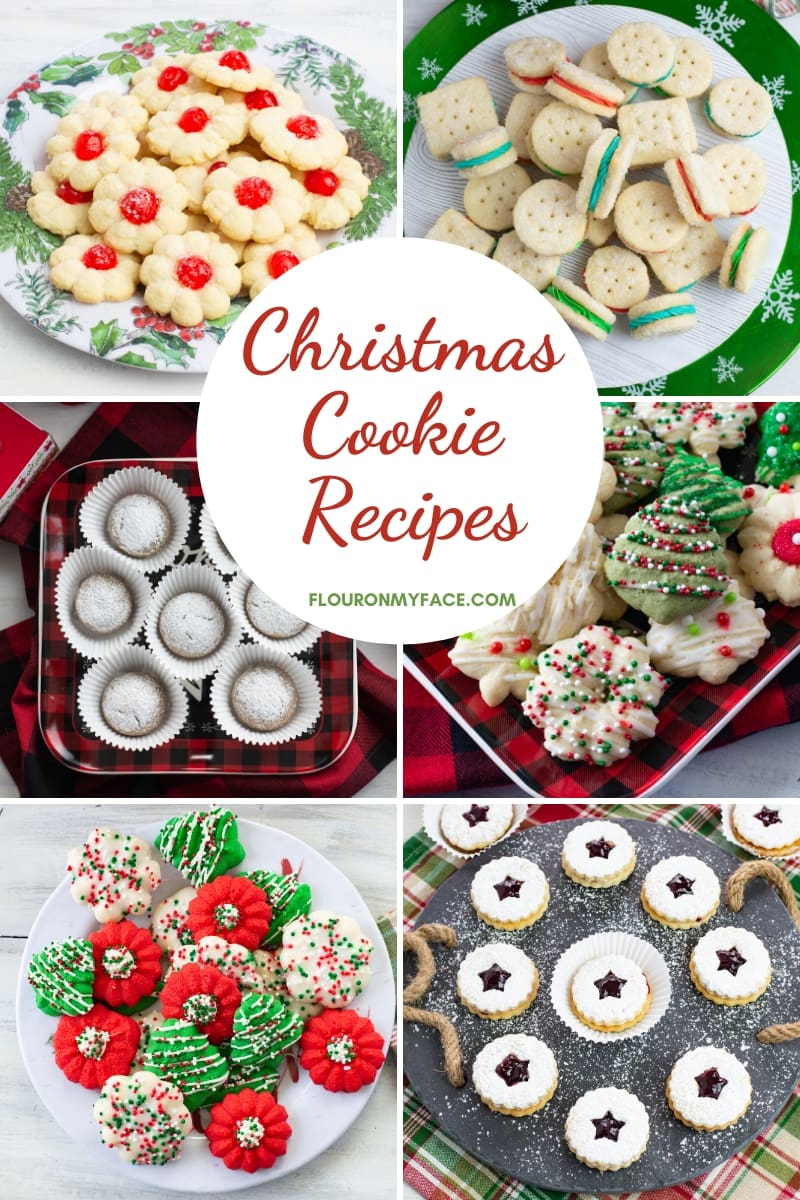 Happy Holidays
Happy Holidays from the Flour On My Face family! We wish you a safe and happy holiday season!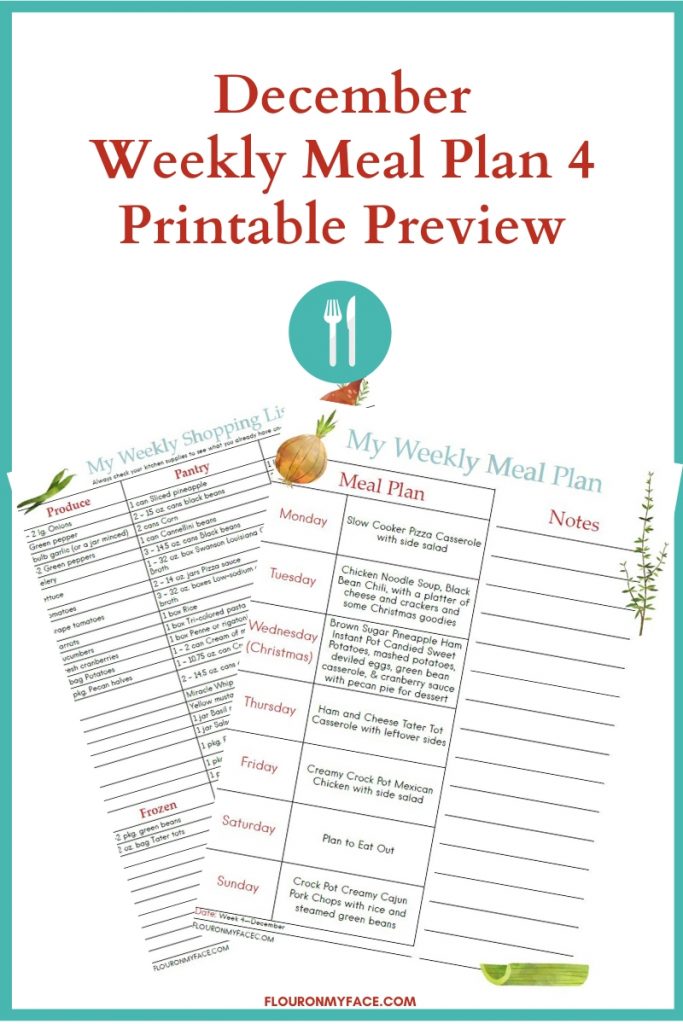 December Meal Plan 4 Printables
Download and Print the December Meal Plan Printable Menu Plan and shopping list.