This post contains affiliate links. As an Amazon Associate, I earn from qualifying purchases.
December Meal Plan Week 1 is now available. Here we are and it is time to meal plan for the first week of December. The count down to Christmas has begun. Will you be ready to cook for your family?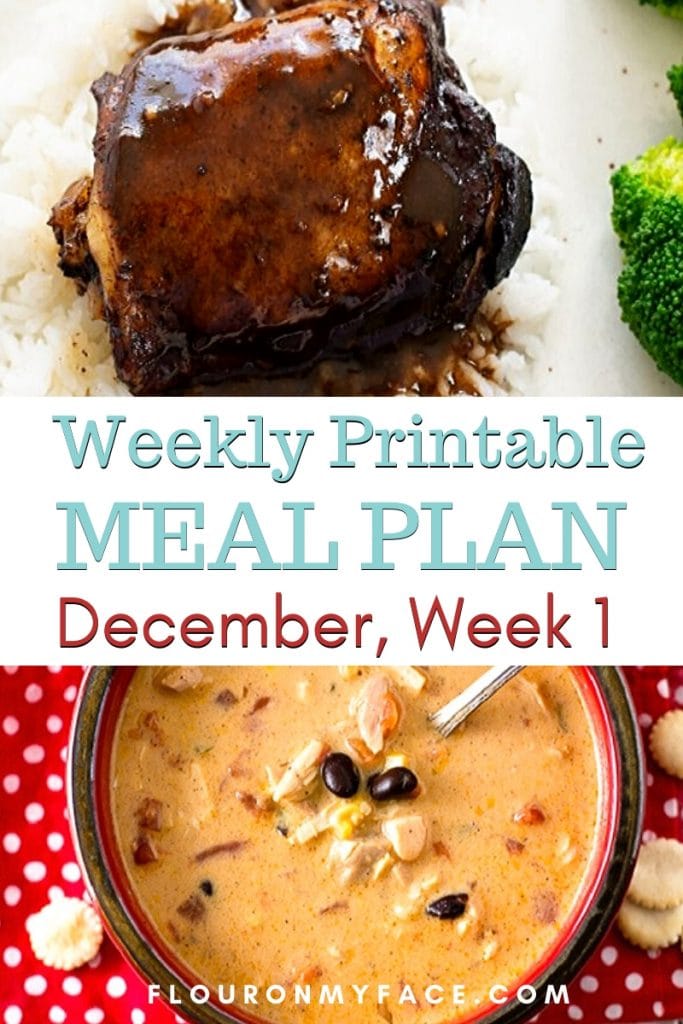 Meal Planning during the busy holiday season
The best tips I can share with you about meal planning during the holiday season is to plan.
Planning ahead with a meal plan for the every day meals you will need to feed your family is so important. Every day dinner and lunch ideas should be on hand.
The only way to make sure you will have the ingredients on hand for your meals during the busiest days of the year is to plan ahead for those meals. Make and follow your meal plan!
If you love easy & amazing recipes join the Flour On My Face Newsletter and get each of my new recipes delivered right to your inbox.
Thanksgiving Side Dish Recipes
If you still need a few Thanksgiving Side Dish recipes I updated my 25 Thanksgiving Side Dish recipes post. Check the recipes out!
If 25+ side dish recipes isn't enough check out my side dish category where you will find all of the side dish recipes I have ever shared.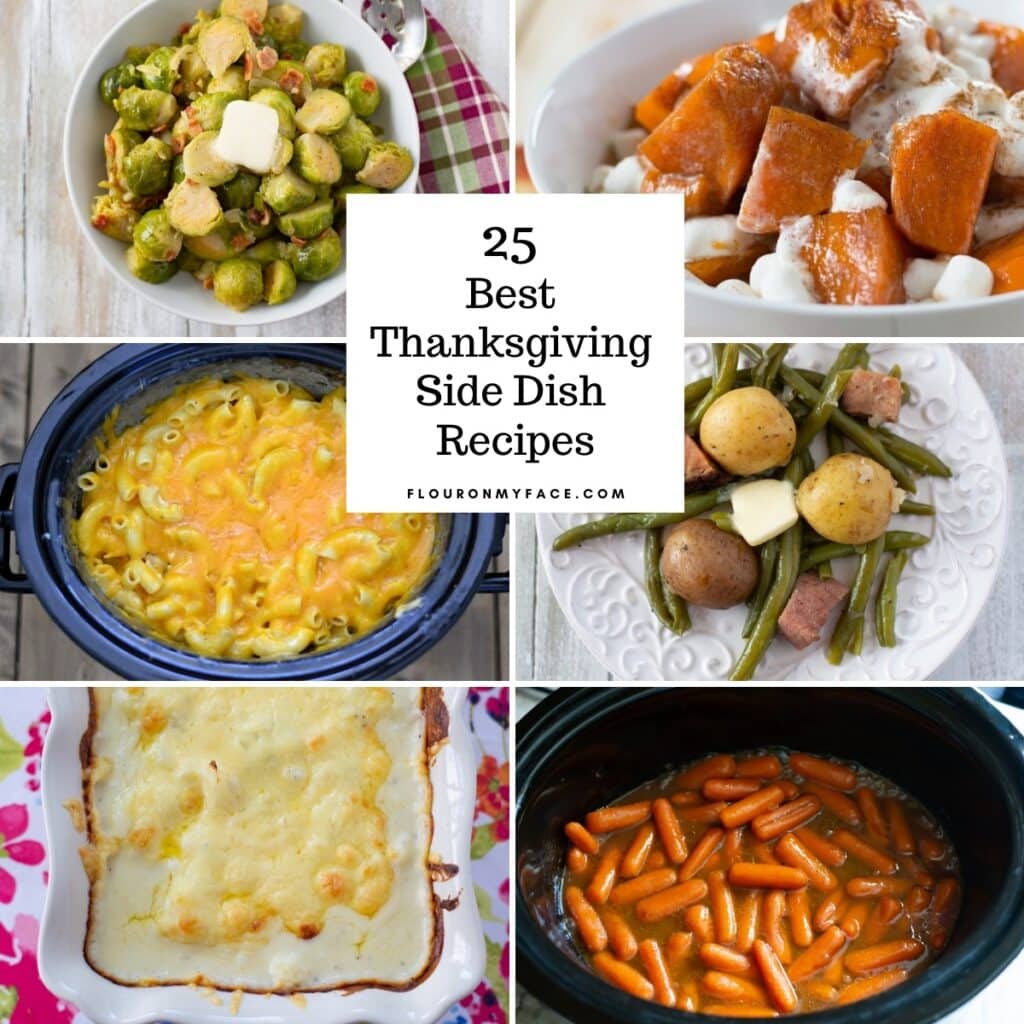 Thanksgiving Dessert Recipes
I also updated my 25+ Thanksgiving Dessert Recipes post. Check it out. You know desserts are the best part of the holidays.
If 25+ dessert recipes isn't enough for you check out my dessert recipes category where you will find all of my dessert recipes.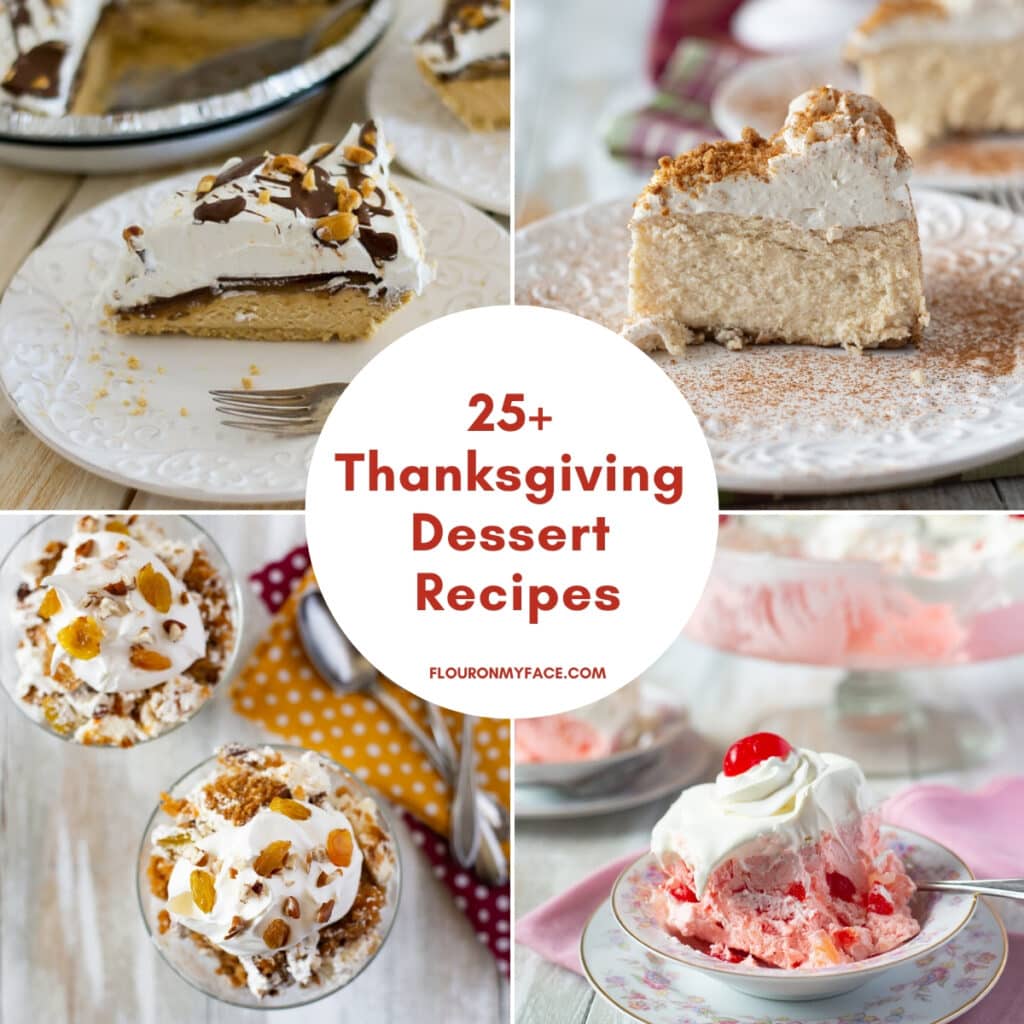 Featured Meal Plan Recipes
Crock Pot Chicken Sante Fe Soup is a warm and creamy soup recipe that has a Mexican flavor base.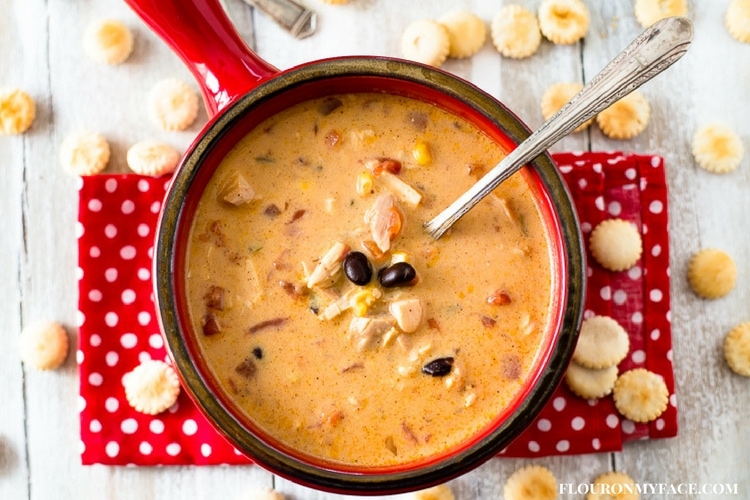 Crock Pot Balsamic Chicken is packed full of all of my favorite balsamic vinegar flavors with a hint of sweetness from brown sugar. Serve the tender chicken thighs over rice or noodles.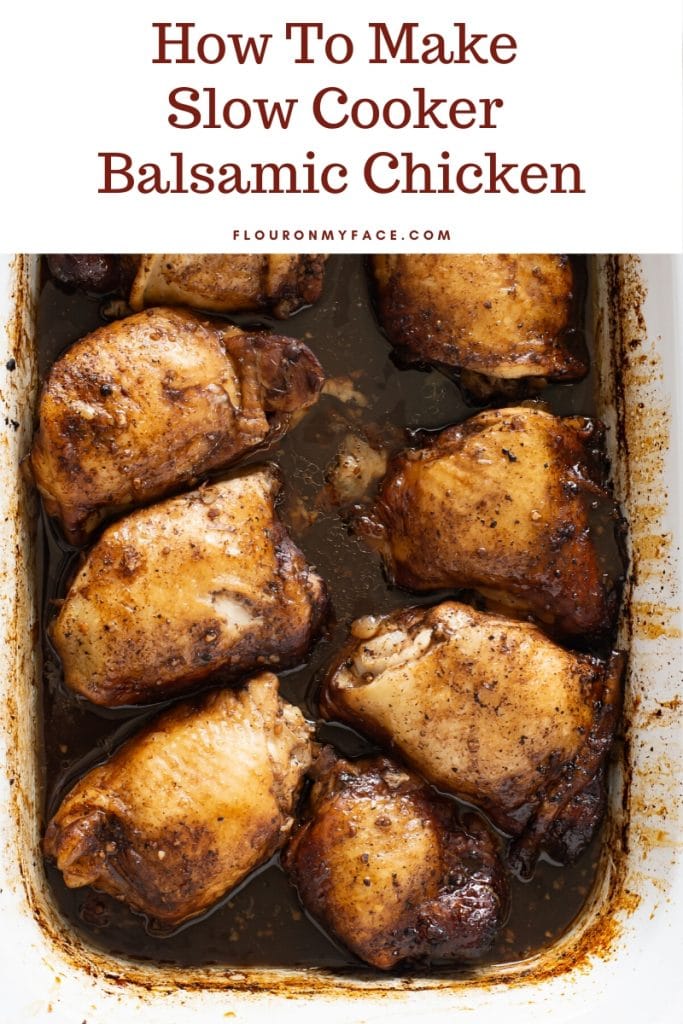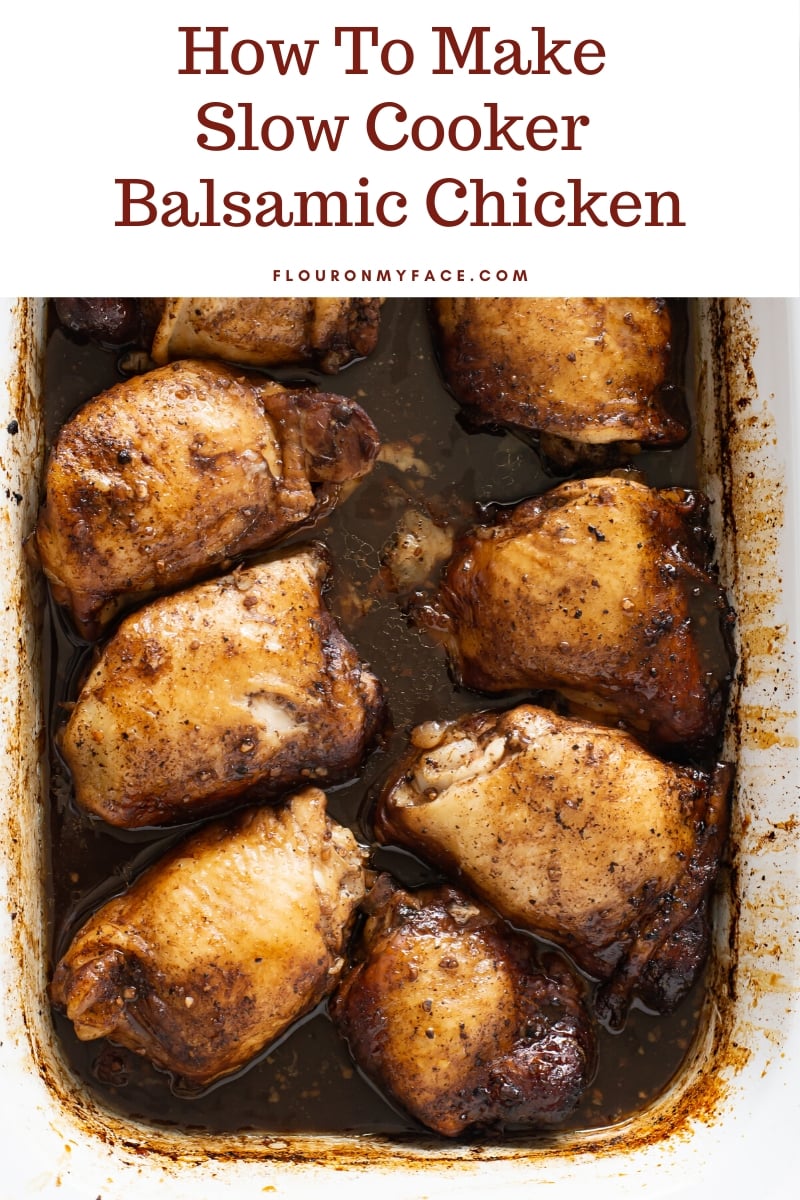 December Meal Plan Week 1 Menu
Monday – My Crock Pot Chicken Santa Fe Soup is so easy to put together, especially if you have any left over or frozen cooked chicken or turkey to use. Serve with fritos and sour cream.
Tuesday – Shrimp Scampi from Sassy Townhouse Living. Serve with steamed asparagus.
Wednesday – Plan to Eat Out
Thursday – Rigatoni with Sausage and Broccoli Rabe from The Latina Homemaker. Serve with a side salad and garlic bread.
Friday – These Pizza Burgers from Faith & Food For Busy Moms will satisfy a Friday night pizza craving and are easy because they start with frozen hamburger patties. Serve with french fries and grapes.
Saturday – My Crock Pot Balsamic Chicken is tangy and delicious. Serve it with rice and steamed broccoli.
Sunday – Crock Pot Roast Beef with Sour Cream Gravy from Bunny's Warm Oven. Serve with mashed potatoes and steamed carrots.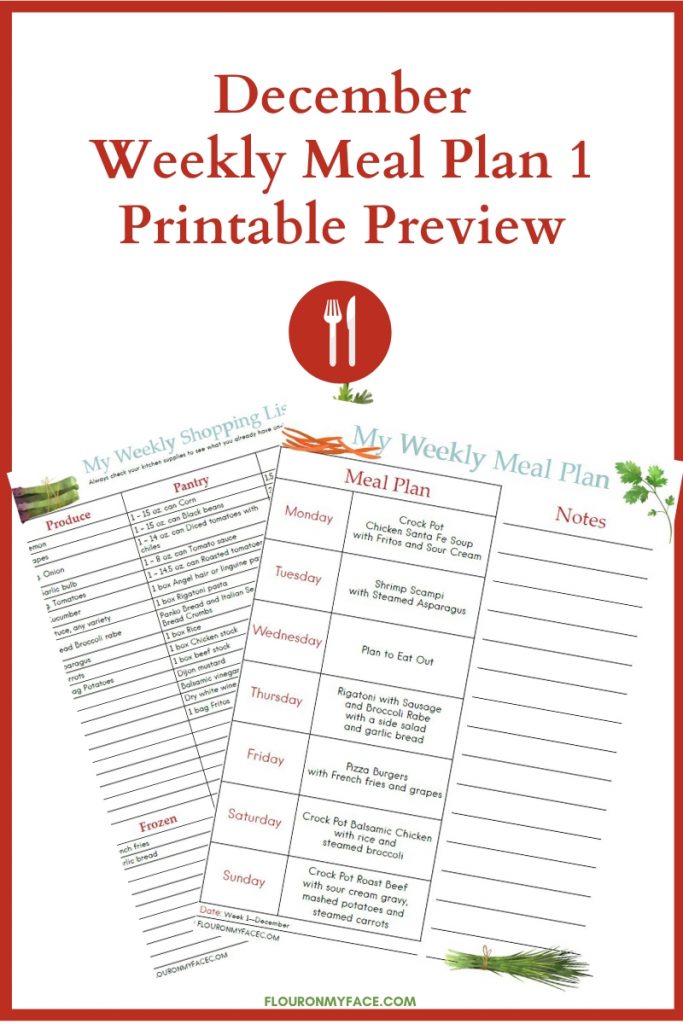 December Meal Plan Week 1 Printables
Click the link to print the December Meal Plan Week 1 Printable.