---
Description
Crock Pot Tex Mex 15 Bean Soup
Tex Mex 15 Bean Soup is easy to make with a bag of 15 Bean Soup dried beans. Crock Pot dried bean soup recipe that is easy to make and packed full of the rich flavors of fire roasted tomatoes and diced chilies. As the dried beans cook down they thicken the broth for added flavor.
Top each serving with shredded, cheese, a dollop of sour cream and sliced pickled jalapeno peppers for an added kick.
---
---
Instructions
Open the bag of dried beans and discard the ham flavor packet (if there is one) or save it for another use. Rinse the dried beans in a colander under cold running water until the water runs clear. Pour the rinsed beans into the crock pot. 
Put the browned ground beef into the crock pot with the beans. Add the diced onions, sliced celery and minced garlic to the crock pot.
Next add the soup spices and bay leaf.
Pour the beef broth and water over the ingredients.
Use a wooden spoon to stir the ingredients to combine.
Cook on high for 6 to 7 hours or low for 8 to 10 hours or until the dried beans are tender.
Makes 6 to 8 servings.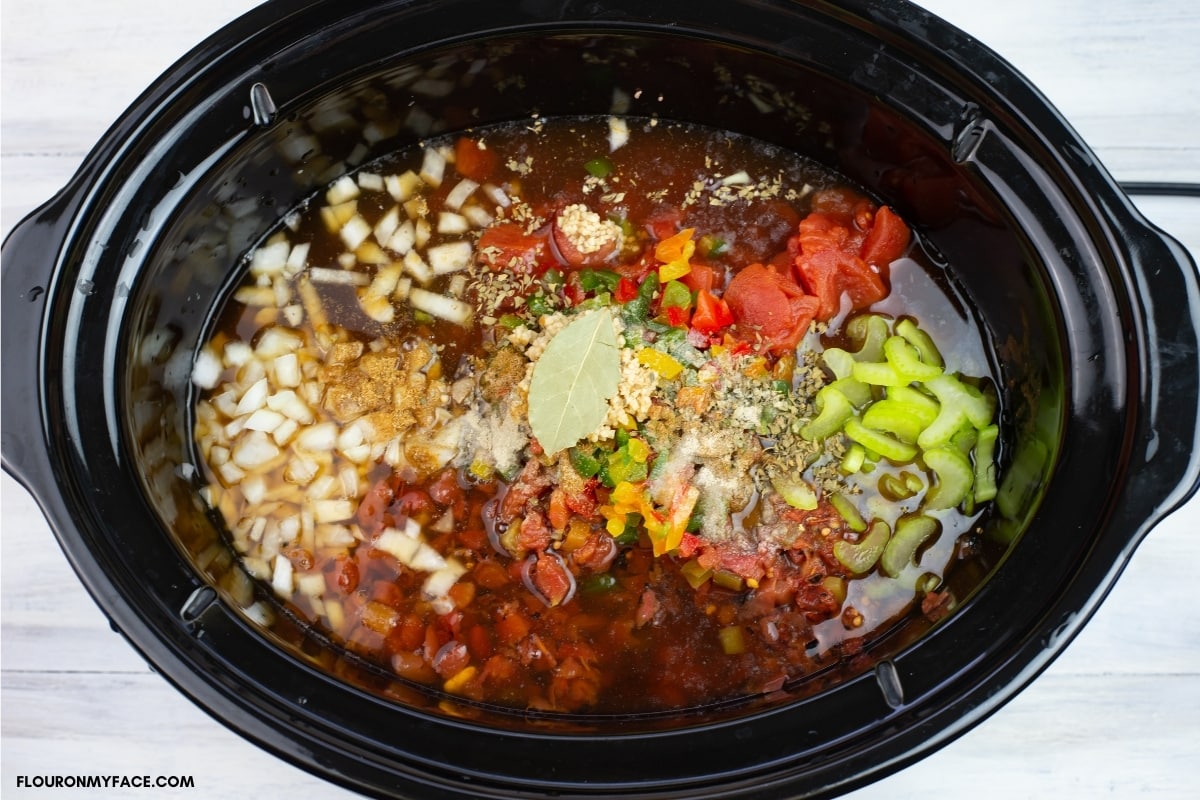 ---
Nutrition
Serving Size:

Bowl

Calories:

447

Carbohydrates:

67.4g

Fiber:

16.4g

Protein:

36.9g
Keywords: Crock Pot 15 Bean Soup, Tex Mex 15 Bean Soup, Crock Pot Soup Recipes, Dried Bean Soup Recipes