Cans Get You Cooking
February is National Canned Food Month
Disclosure: This is a sponsored post on behalf of Cans Get You Cooking. All opinions are my own.
Cans Get You Cooking is celebrating National Canned Food Month during the month of February.  Stocking your pantry or "cantry"  full of canned foods that your family loves is the first step to getting a delicious homemade meal on the table.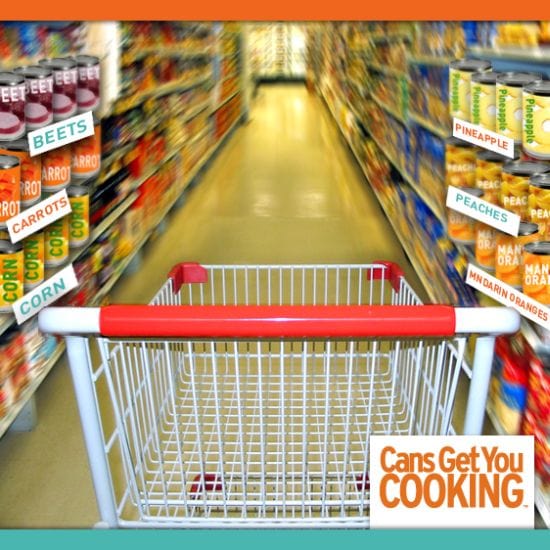 Cans Make The Meal with Kelly Nixon
Be sure to watch the Cooking Channels TV Special Cans Make The Meal with Kelly Nixon airing during the month of February in celebration of National Canned Food Month.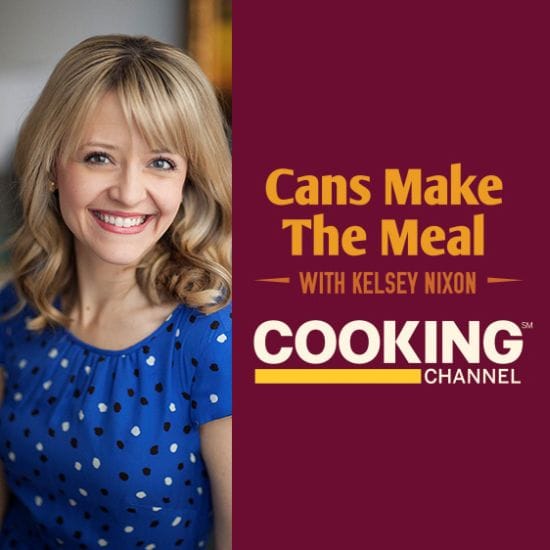 Cooking Channel star Kelly Nixon takes you down the canned food aisle and into her kitchen as she shares canned food facts and recipes using the canned foods from her Cantry. 
Canned Foods Make Homemade Easier
With a well stocked Cantry making homemade is easy. It is so easy to get a meal on the table when your pantry is stocked full of fruits, vegetables, proteins and dairy.  No need to cut or chop with canned foods.  All the prep work has already been done for you.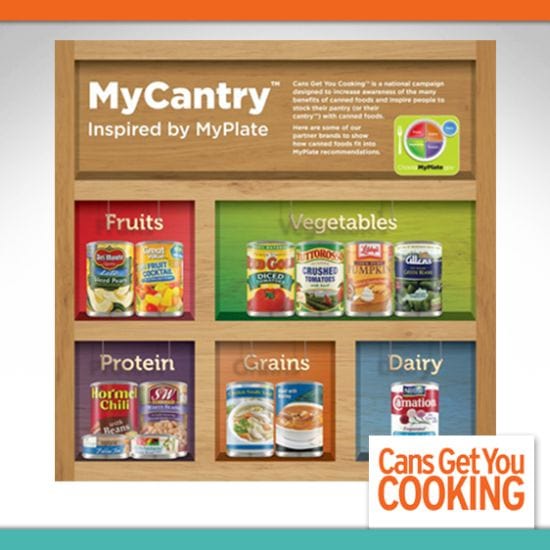 I love to stock up on canned foods when they are on sale so I always have the right ingredients on hand for all my favorite recipes. 
Did you know that canned corn is the number one favorite canned vegetable? Canned foods are packed at the peak of ripeness. Even being fresher than the fresh produce you buy in the store. 
Cantry Cook-Off Recipe Contest
Do you have a unique favorite recipe using at least 2 canned food items? Kelsey Nixon will be judging the Cans Get You Cooking Cantry Cook-Off Recipe Contest. Your recipe could win you $5000. Submit your recipe along with a photo before March 31, 2015 for a chance to win.
Head over to the Cans Get You Cooking website for all the details.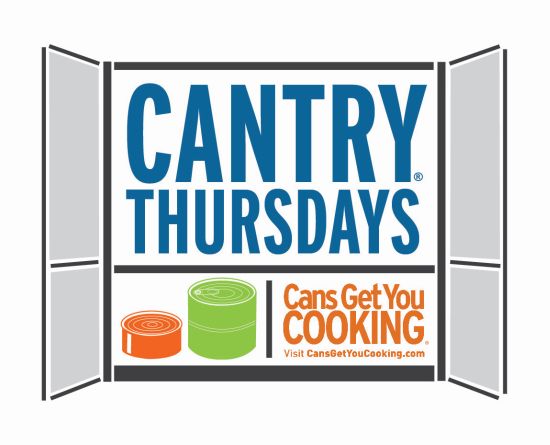 Cantry Thursdays
By the time Thursday has rolled around I am pretty much out of dinner ideas. I've made all the meals I planned for on my shopping trip over the weekend. 
A quick look through my Cantry can inspire me. I love to make homemade vegetable soup. With just the canned foods I have in my Cantry I can throw together an easy crock pot vegetable soup that will help keep the chill at bay in this frigid winter weather we have been having.
Visit Cans Get You Cooking for more information and many recipes using your favorite canned foods.
Follow Cans Get You Cooking on Facebook, Twitter, Pinterest and YouTube. 
Sign up for Flour On My Face email updates to see what delicious recipe I can come up with from the ingredients in my Cantry in an upcoming recipe post.