Box Tops For Education App
Disclosure: This Box Tops For Education App post has been sponsored by Box Tops For Education. All opinions are my own.
It's almost time for back to school and you know what that means.
Buying school supplies and stocking the house with General Mills products that support the Box Tops For Education program.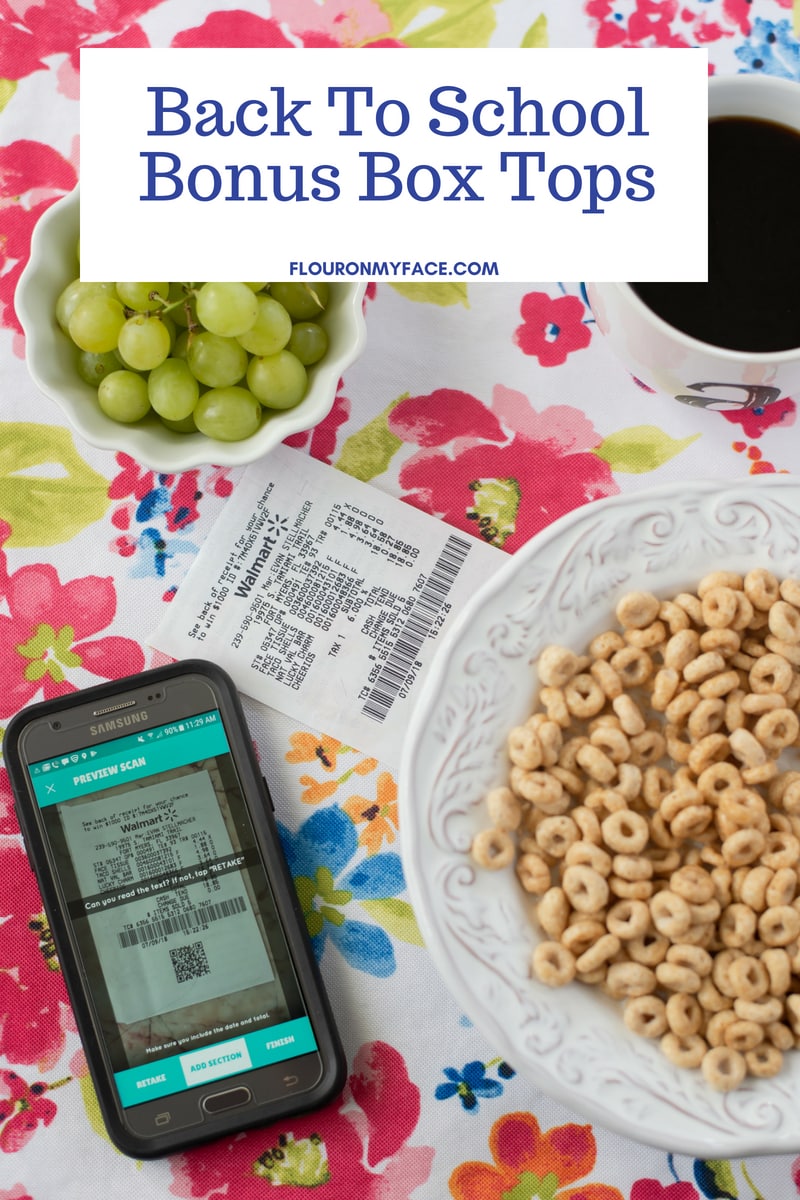 I love back to school shopping at Walmart
My first stop for back to school shopping has always been Walmart.
I can find just about everything we need to get ready for the new school year in one trip. Including breakfast, dinner and snack options.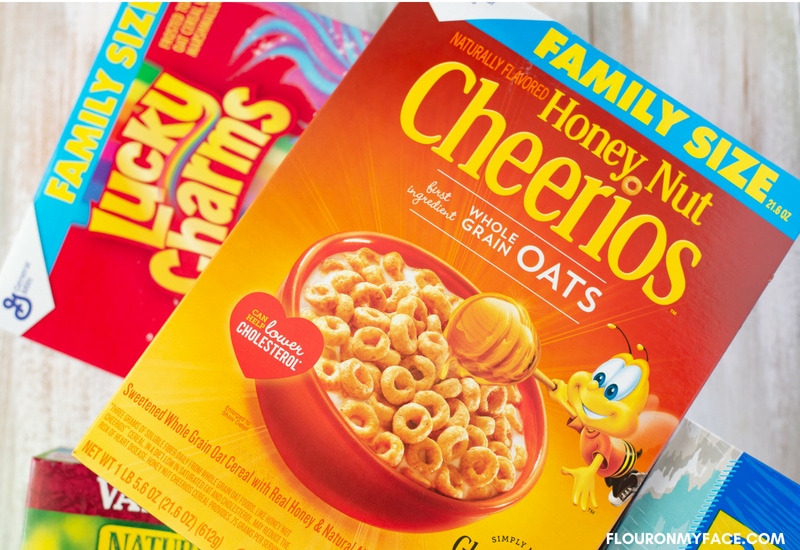 Now that we will have that back to school morning and afternoon routine to fall back into we need to stock up on General Mills products that will help us.
Many Generals Mills products that you probably buy every week to make breakfast, dinner and snacking easy have a Box Top on the package.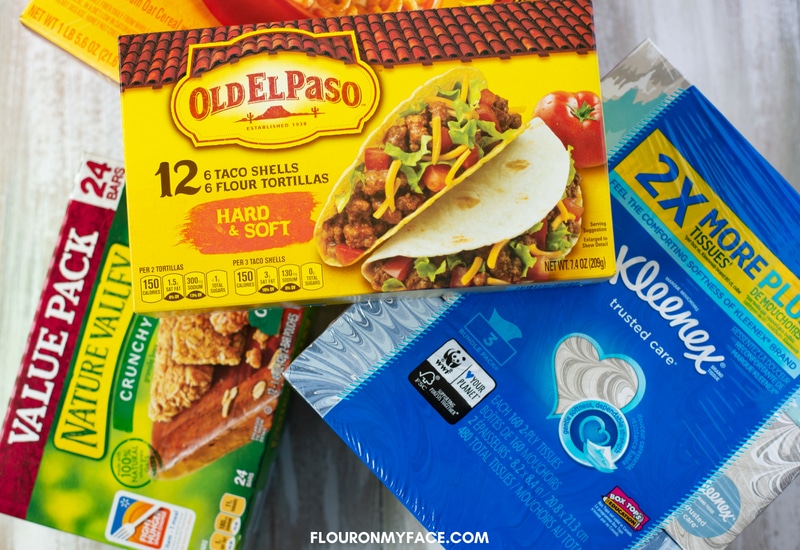 Walmart and the Box Tops For Education App are making it easy to support our schools this year by offering a special back to school Box Tops bonus offer.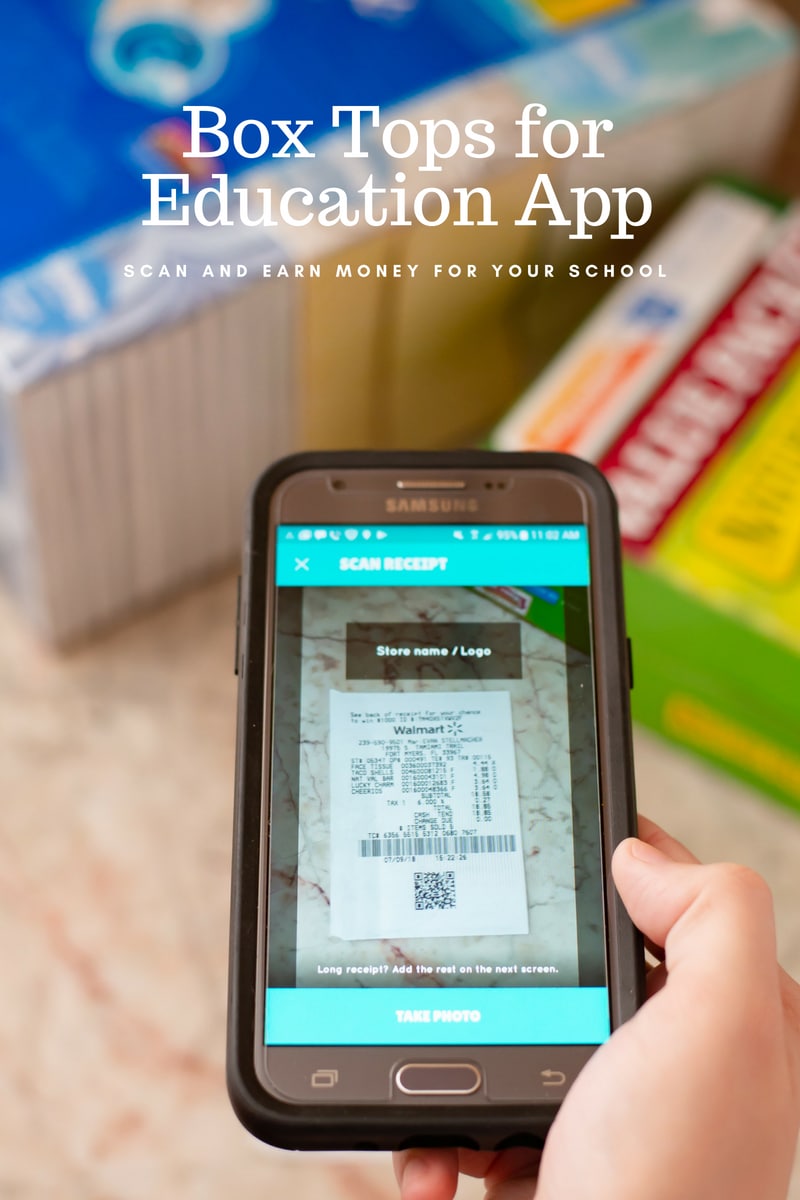 Earn Bonus Box Tops with the BTFE app
All you need to do is Buy 5 Participating Products at Walmart, like Cheerios and Kleenex®, in one shopping trip.
Then scan your Walmart receipt with the Box Tops app and your school will earn 50 Bonus Box Tops. (see the bonus offer details below)
You can print a full list of the participating products here.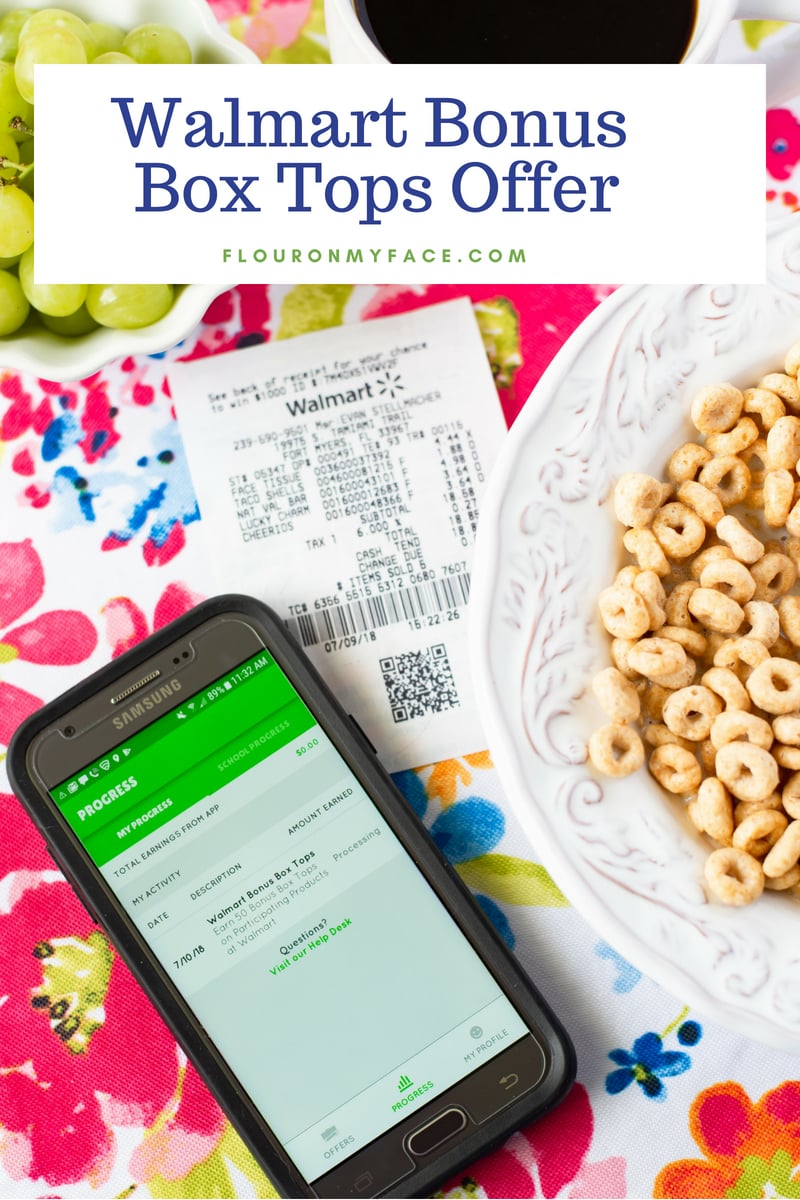 Box Tops for Education
One of the most satisfying and enjoyable things I have ever done was to become the Box Tops For Education coordinator at my daughter's elementary school.
For many years I had been collecting Box Tops for my two older children's school so I was already very familiar with the BTFE program.
I knew how easy it could be to support our schools by collecting Box Tops. It doesn't cost you any money. You just collect the Box Tops from products you already buy.
Now it is so much easier to submit Box Tops to your school with the Box Tops For Education app.
All you do is purchase BTFE products, many of which I purchased each week anyway then scan the receipt into the Box Tops Bonus app when I get home.
The Box Top points are automatically added to the school I have attached to my Box Tops For Education account.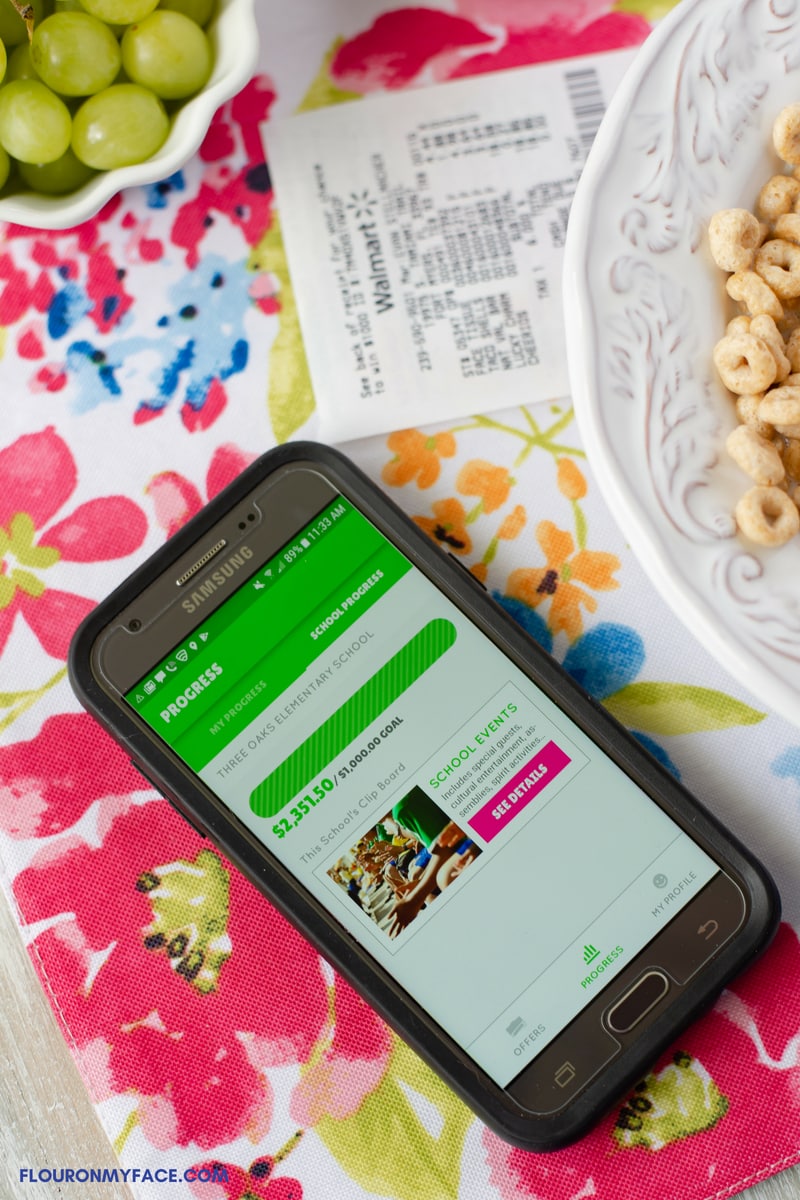 I had such a great time being the Box Tops coordinator at my youngest daughter's elementary school.  I was so good at getting the students and parents involved with supporting the PTO with the BTFE program that I was the coordinator for 4 years until my daughter moved on to middle school.
During my time as the BTFE coordinator, our school earned more Box Tops dollars during those four years then it had during the entire time they had been in the program.
Sign up for the Box Tops For Education program today and head out to Walmart and earn bonus Box Tops for your school while back to school shopping! Download the Boxtops For Education app, scan your receipt to earn those bonus points for your school today!
For every 5 Box Tops for Education (BTFE) products you purchase in a single transaction at Walmart on or after 7/10/18 and entered by you by scanning your receipt through the Box Tops Bonus App by 9/10/2018, you can earn 50 Bonus Box Tops, for your BTFE eligible enrolled school. Only available at Walmart. Multipack BTFE products purchased at Walmart count as 1 participating product for purposes of this offer.
To redeem offer, you must download the free Box Tops Bonus App available through the Apple App Store or Google Play store and be or become a member of BTFE.com, supporting an eligible, listed enrolled school and follow offer redemption instructions within the App. Bonus Box Tops are worth 10 cents each and will be awarded directly to your selected BTFE school. There is a combined maximum of $500,000 in Bonus Box Tops that may be collectively redeemed in connection with this Walmart offer. If maximum is reached, offer will be discontinued and removed from the Box Tops Bonus App. Only BTFE eligible enrolled schools can be awarded earnings. All Bonus BoxTops offers are subject to the App Terms of Service, Official Rules, and Privacy Policy, available at www.BTFE.com. Standard Data Rates May Apply. You also can learn more at http://www.boxtopswm.com/. © 2018 General Mills. All rights reserved. App store is a service mark of Apple, Inc. Google Play is a trademark of Google, Inc.