April Weekly Meal Plan 3
Looks like the month of April is flying by! This week April Weekly Meal Plan 3 is here and includes some recipes perfect for your Easter dinner meal plan.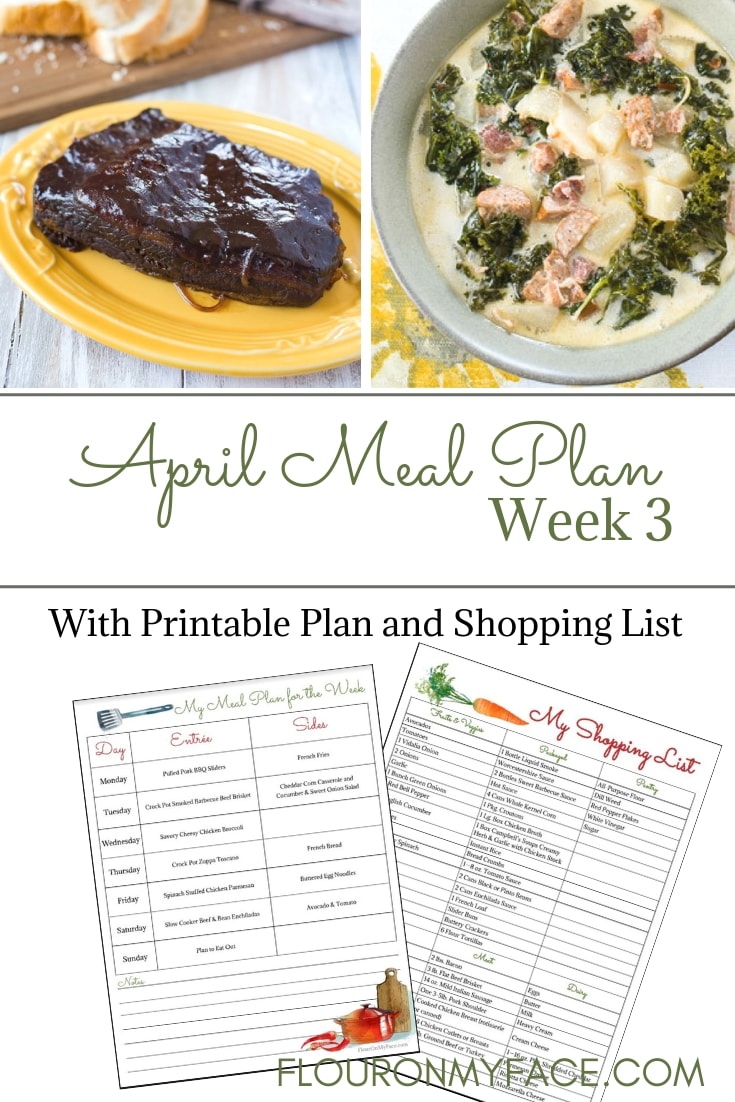 Weekly Meal Plan Wednesdays
This is the first week the weekly meal plan has been posted on Wednesday. I've decided to make a few changes to my posting schedule and need to post on Wednesdays. Thanks for understanding!
Aunt Mary's Pink Salad
I finally got around to trying my mother-in-laws Aunt Mary's Pink Salad Recipe.
MIL's Green JELL-O Salad has some competition this Easter.
Every holiday and I am not joking by request she brings her famous Green Salad Recipe.
Sorry but I am still not allowed to share the Green Salad recipe.
Well, I am not really sorry because she made me promise I wouldn't share her famous green salad recipe until she is gone.
I have hinted about her Green JELL-O Salad recipe over the years and the reason I am not allowed to share that family recipe is because.... way back in the day one of her friends submitted her recipe to a magazine and won a brand new refrigerator.
Said friend never asked if she could so there were some hard feelings there.
My MIL doesn't care for cherries and I have had Aunt Mary's Pink Salad for a long time but never made it.
I decided this Easter was the time to try it out.
My granddaughters were the taste testers and they loved it!
So I will be making it again for Easter. I made a frozen Pink Salad recipe and really loved it but will make the fluffy and unfrozen Pink Salad recipe for Easter.
Do you have any family favorite recipes like this Pink Salad Recipe that you make for the holidays?
Drop me a comment and tell me about it. I love to hear about the old fashioned recipes readers have made year after year because Granny made it.
Cherish those family recipes and make sure Granny writes them down for you so you can share it with the rest of the family after she is gone.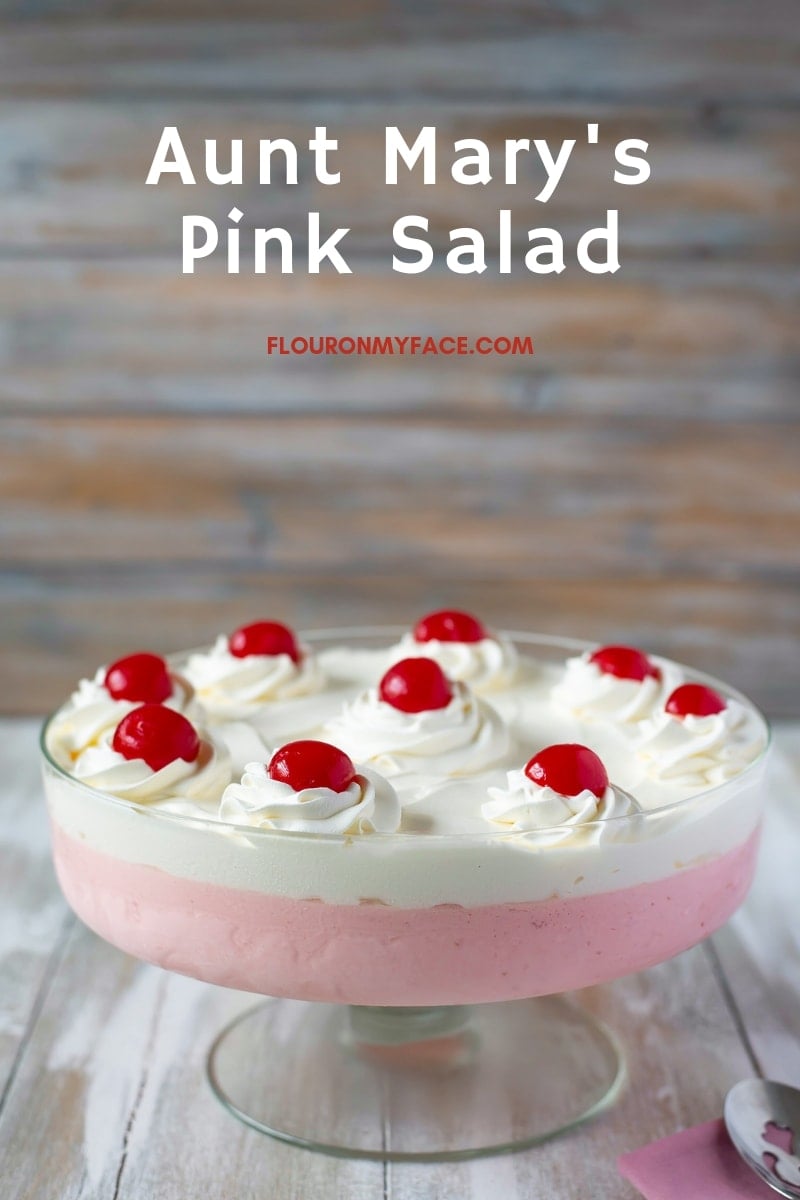 Easter Meal Plan
Have you planned your Easter menu yet? I have some family favorite recipes we make for Easter.
If you need a few new recipes to try I have them for you.
Here are 67 Easter recipes for you to check out.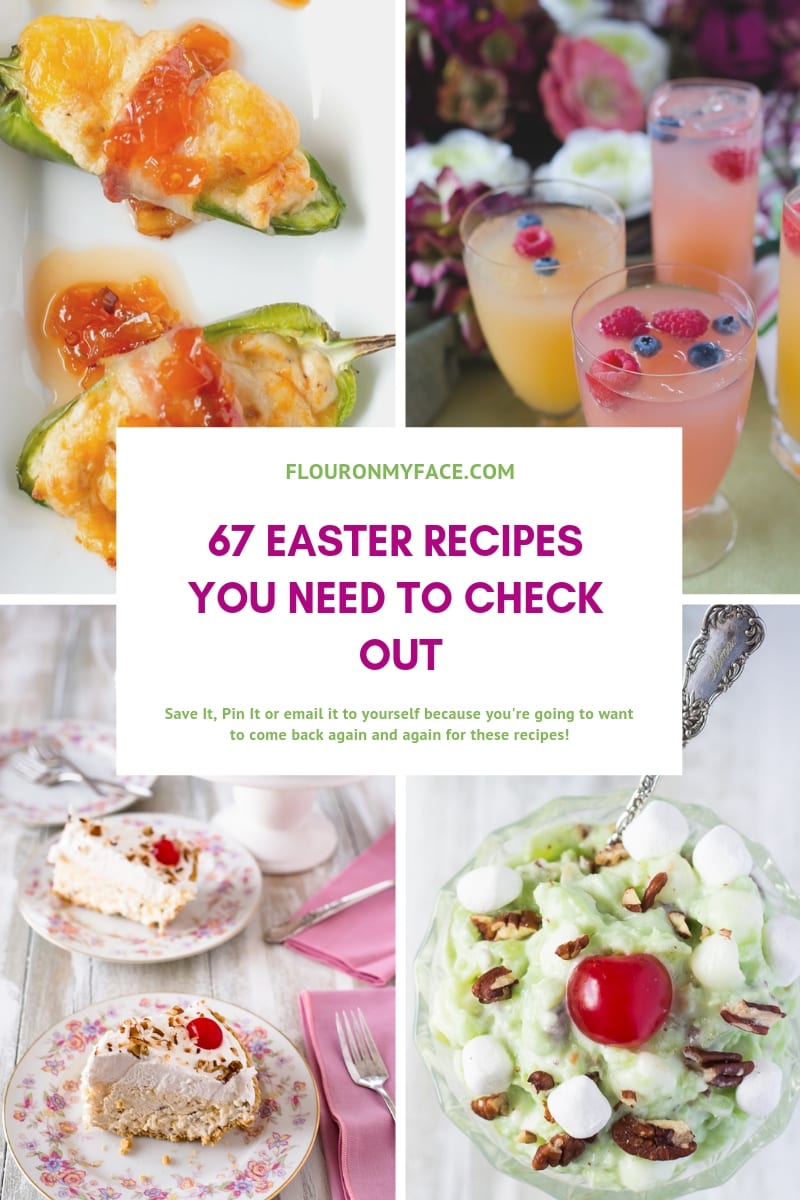 April Weekly Meal Plan 3
Monday - Pulled Pork BBQ Sliders at Family Fun Journal with French Fries
Tuesday - Crockpot Smoked Barbecue Beef Brisket with Cheddar Corn Casserole from Mommy Jenna and a Cucumber & Sweet Onion Salad by Comfy in the Kitchen.
Wednesday - Savory Cheesy Chicken Broccoli is a great all in one dish for a busy weeknight.
Thursday - Crock pot Zuppa Toscano with a crusty French bread
Friday - Spinach Stuffed Chicken Parmesan at Kleinworth & Co. served with buttered egg noodles
Saturday - Slow Cooker Beef & Bean Enchiladas at Frugal Family Home served with a side of sliced avocado and tomatoes
Sunday - Enjoy Easter Dinner
April Weekly Meal Plan Printables
Come hang out with some other meal planners.
Ask your meal planning questions or share some of your own meal planning tips.