April Meal Plan Week 2
April Week 2 Meal Plan is here. This week's menu plan is packed full of easy recipes for your family. Please stay safe!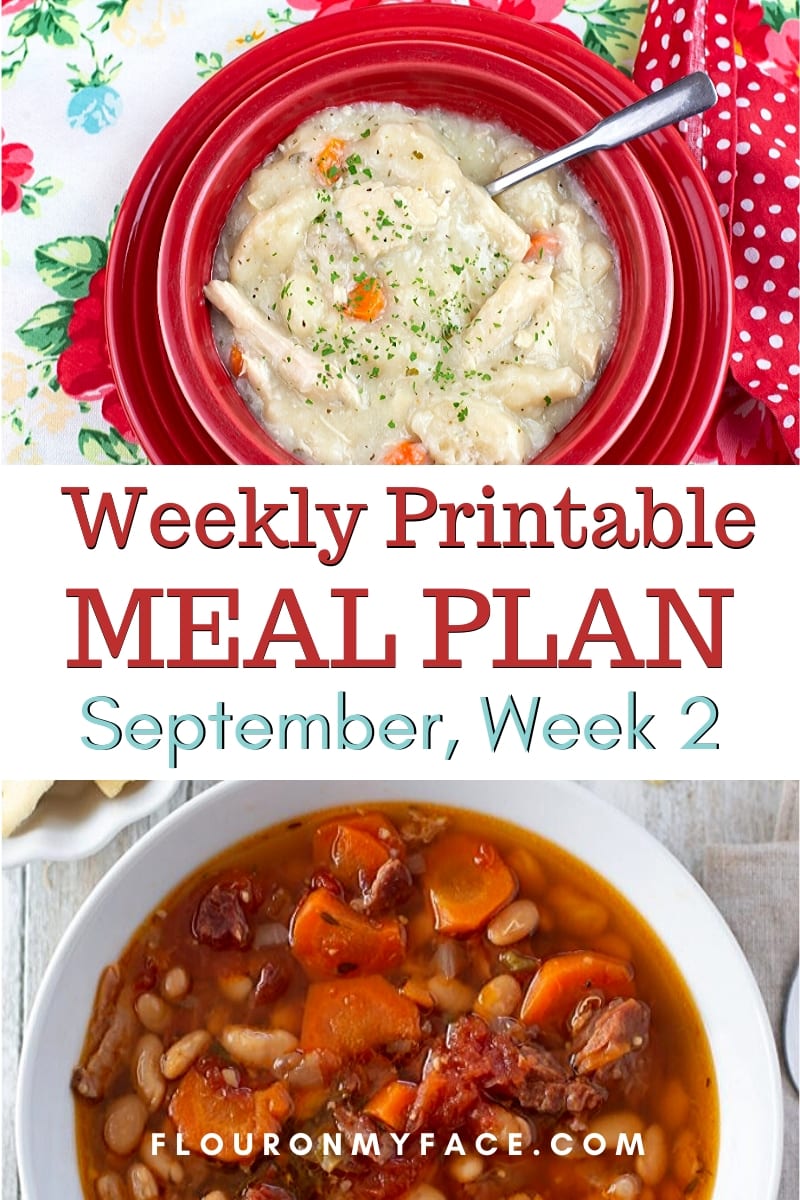 How To Meal Plan Refresher
It might be a good time to check out my How To Start Meal Planning post with my tips and tricks on meal planning.
Some of these tips will come in handy as you are trying to cook out of your pantry, freezer, and refrigerator more these days.
Featured Recipes
A big bowl of some comfort is on the menu this week. My easy Crock Pot Chicken and Dumplings recipe is made with canned biscuits and has a thick and rich gravy your family will love.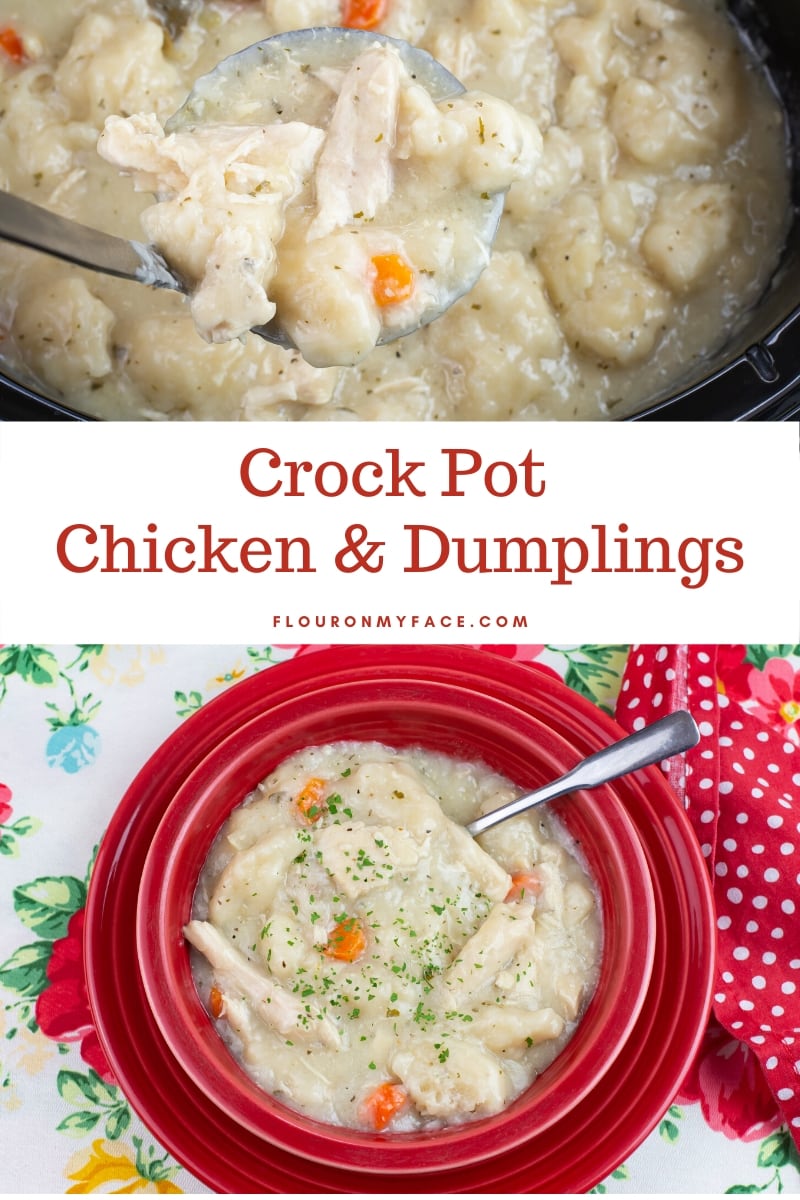 Best Tangy Deviled Eggs you will ever make. My deviled eggs recipe is the best deviled egg recipe you will ever make. Check out my tip to make the smoothest, creamiest deviled eggs filling.
I make these deviled eggs all year long. They are the best!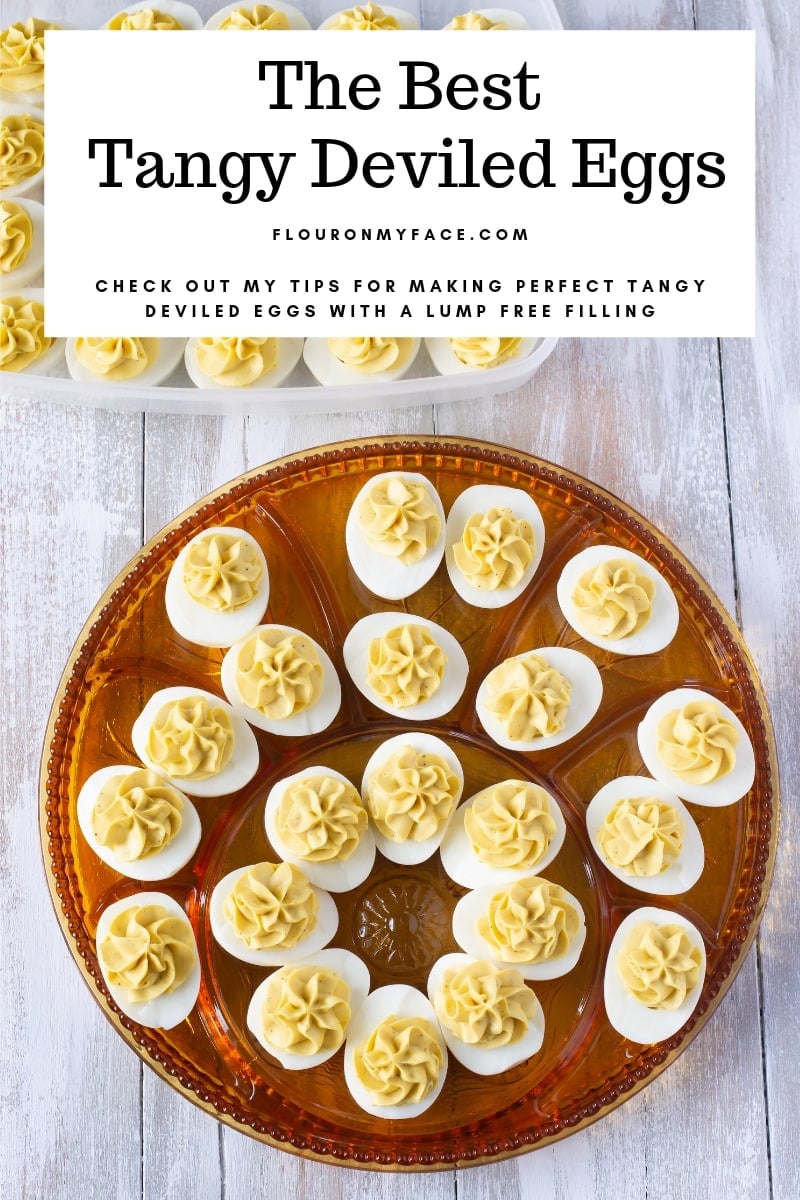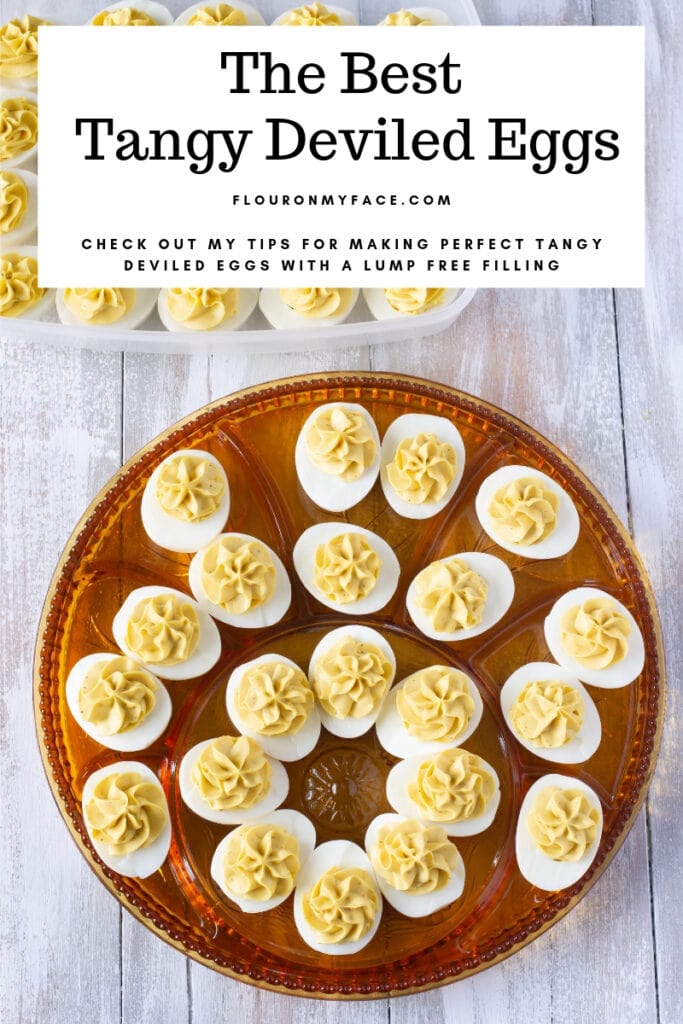 If you love easy & amazing recipes join the Flour On My Face Newsletter and get each of my new recipes delivered right to your inbox.
Have you discovered how amazing the Instant Pot is when it comes to cooking fresh vegetables like green beans?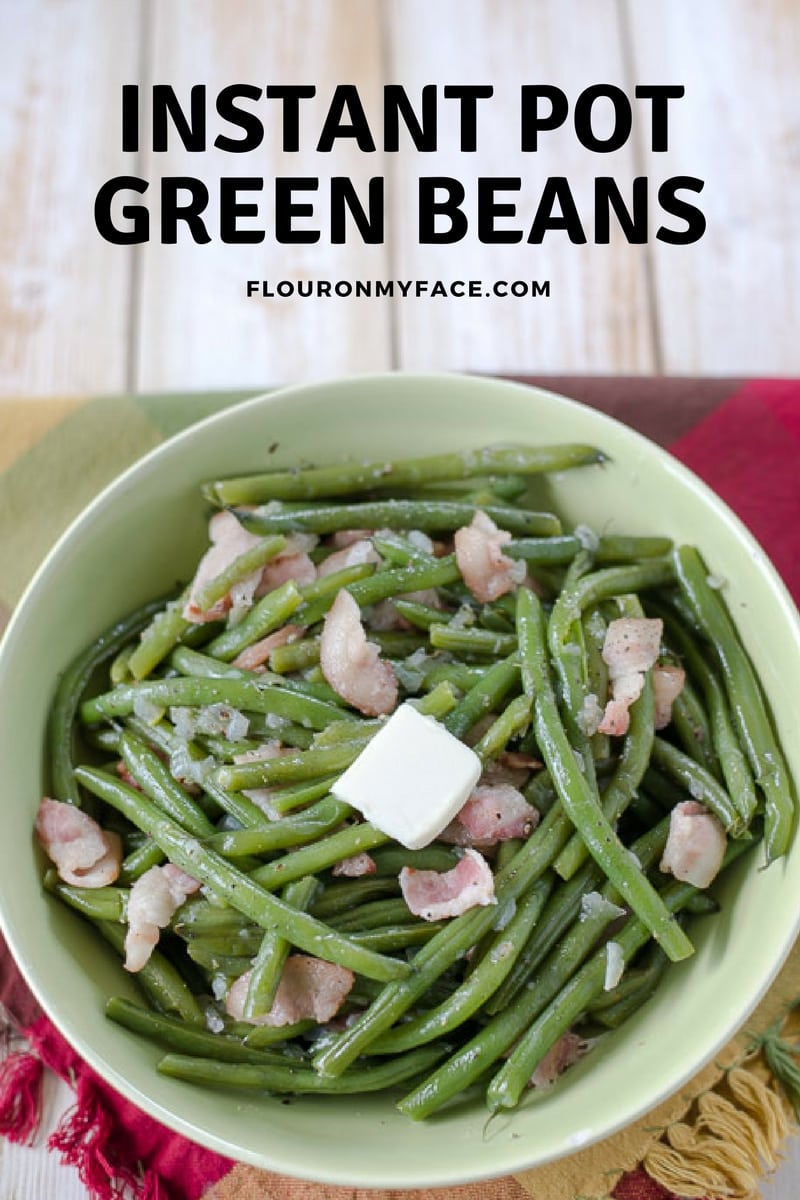 This week's Recipes
Monday - Use your leftover ham to make this Instant Pot Ham and White Bean Soup Serve with my Onion Cheddar Muffins
Tuesday - Easy Skillet Sesame Chicken from See Mom Click. Serve with 10 Minute Vegetable Fried Rice from Natural Chow
Wednesday - Easy Cheeseburger Pie from The Mom Maven. Serve with my Quick and Easy Instant Pot Green Beans
Thursday - Serve my Crock Pot Chicken and Dumplings with a simple side salad for a hearty meal.
Friday - Plan to Eat Out
Saturday - Pan Seared Honey Glazed Salmon with Browned Butter Lime Sauce from Recipes Just 4u. Serve with baked sweet potatoes and roasted Brussel sprouts.
Sunday - Delicious, Slow Cooker Apple and Pork Chops from 3 Boys and A Dog. Serve with buttered noodles and steamed carrots.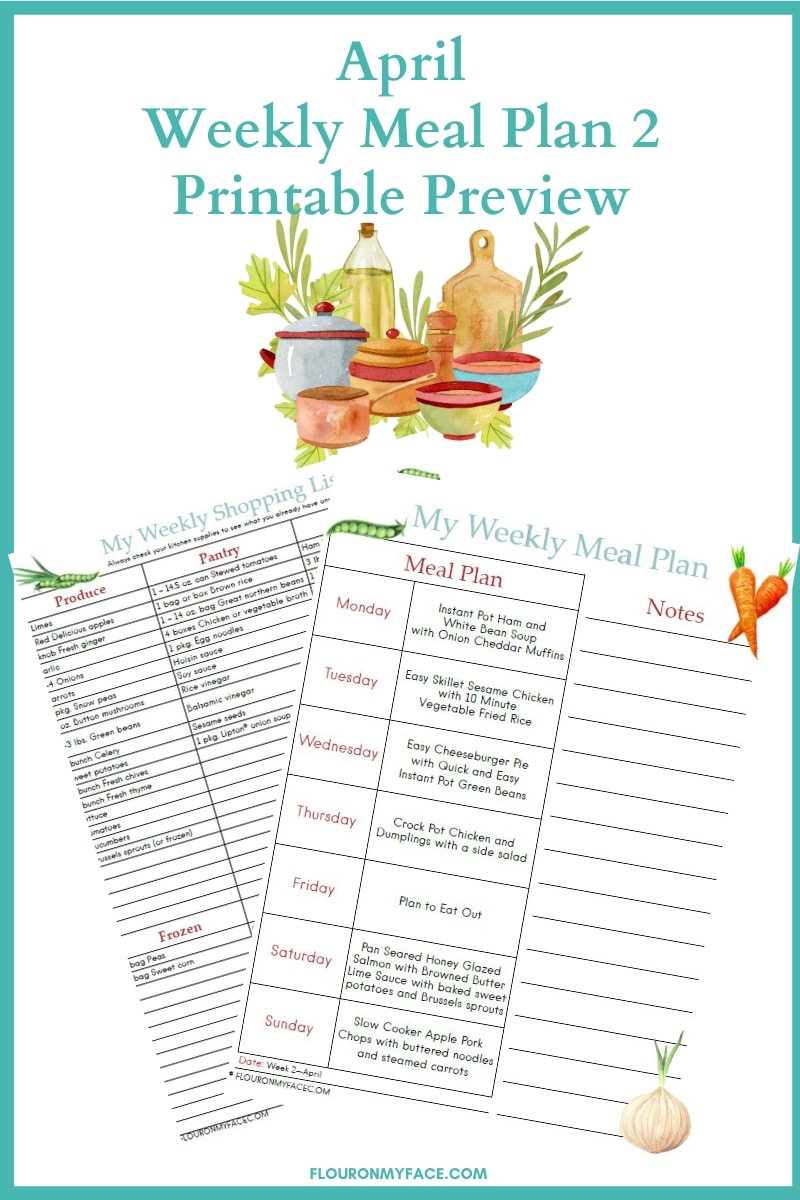 April Week 2 Printables
Download and print the April Weekly Meal Plan Week 2 menu plan and shopping list.