April Meal Plan Week 1
Welcome to the first weekly menu for the month of April.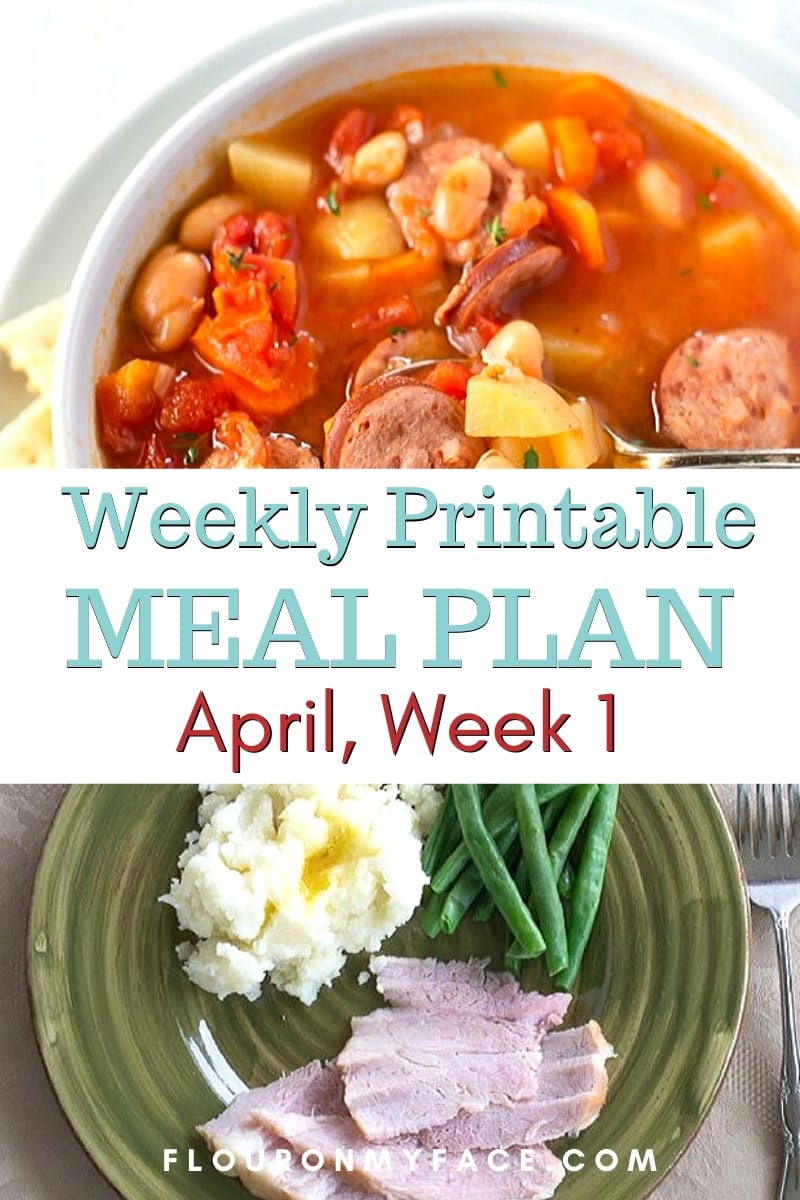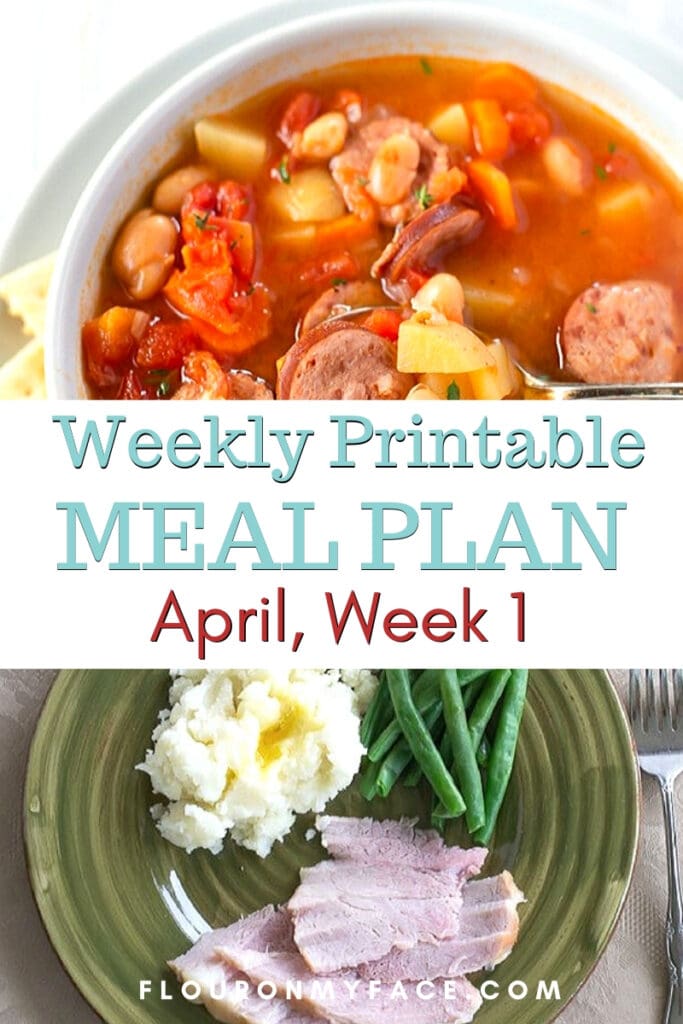 Current Events
Good morning friends. I know with the recent events in the world right now you may not have access to some of the ingredients in this and upcoming weekly meal plans.
These weekly menu planning posts have been planned out at least a month or more in advance.
Here what I suggest you do.
Pick out the recipes you think you will like and bookmark them for later.
Use the recipes that you have ingredients on hand for or make substitutions with the ingredients you do have on hand.
Print out the recipes and keep a copy with you when you go shopping so you can grab ingredients as they become available.
Join the Flour On My Face Facebook page where I am sharing links for some of the easy homemade basic recipes that I have been sharing for over 10 years.
Making bread with no yeast
If you haven't seen how to make sourdough starter recipe yet this is a good time to check it out.
With a sourdough starter, you can bake bread, biscuits, focaccia, breadsticks, pizza dough, sourdough waffles, and even sweetbreads. You can also make Soda Bread without yeast.
This is just a shortlist of what you can make with a live active sourdough starter.
It takes about a week to get an active sourdough starter bubbly enough to bake a loaf of bread but just after 3 or 4 days you can begin making sourdough biscuits and sourdough pizza dough.
If you love easy & amazing recipes join the Flour On My Face Newsletter and get each of my new recipes delivered right to your inbox.
April Meal Plan Featured Recipes
Crock Pot Kielbasa Soup recipe is made with smoked Kielbasa sausage. You could substitute cooked ground sausage, sliced cooked breakfast sausage links or even browned ground beef.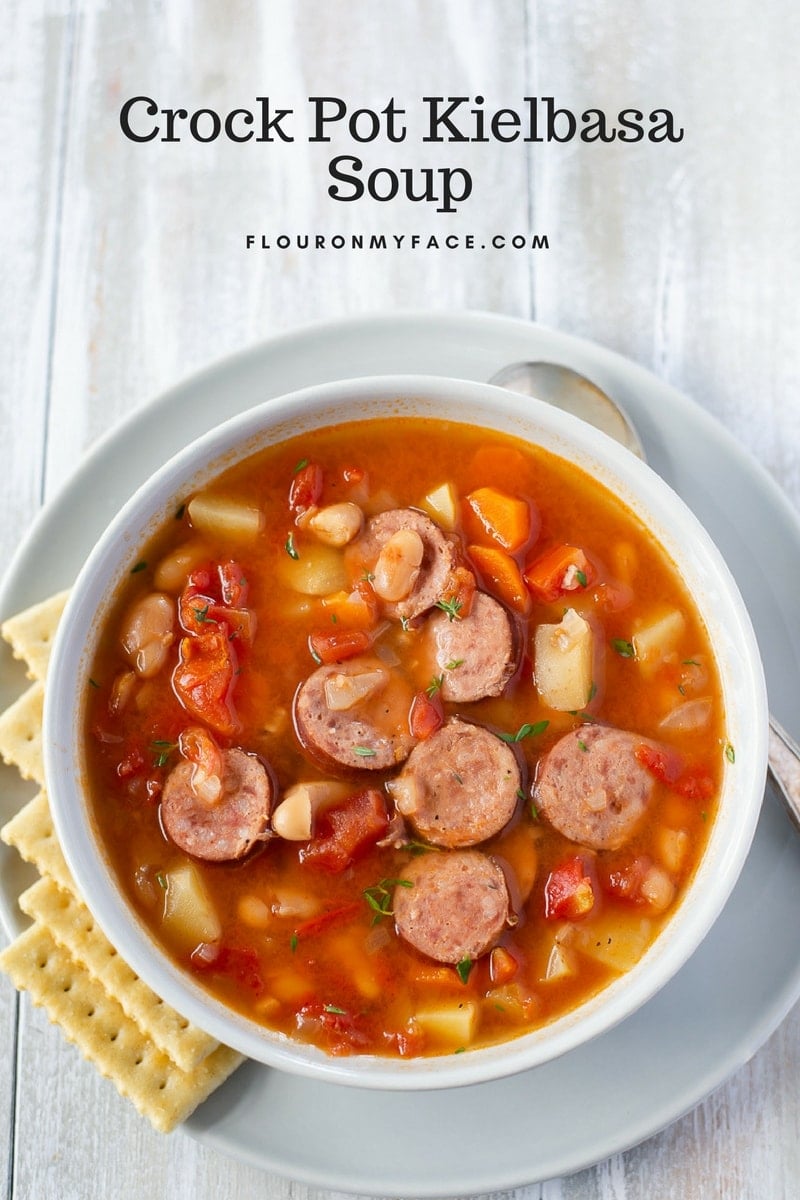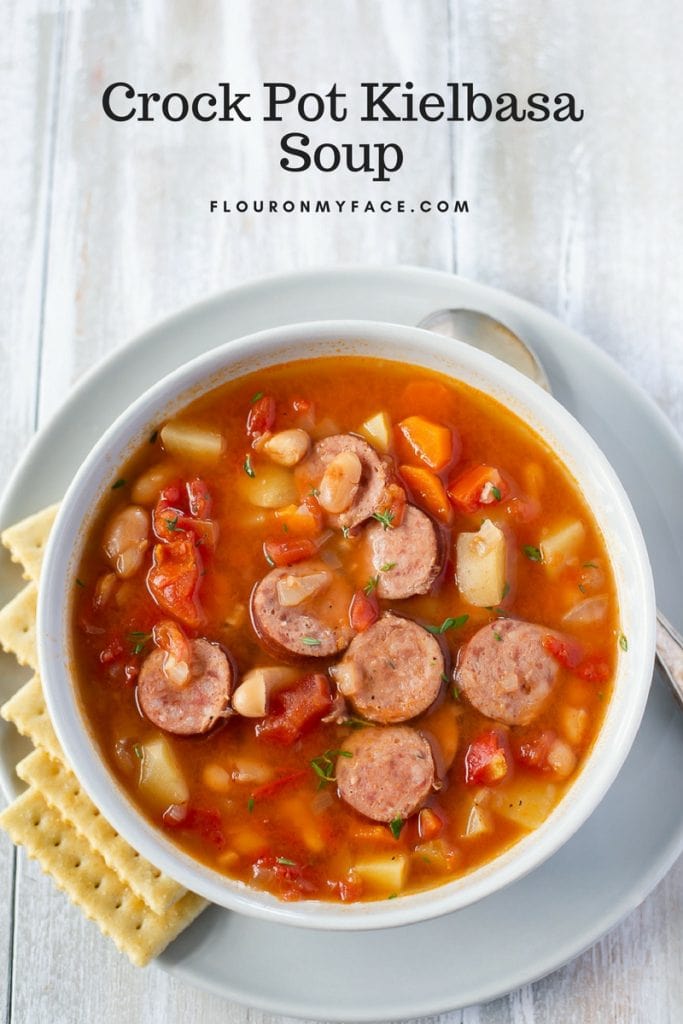 April Meal Plan Week 1 Recipes
Monday - Teriyaki Chicken Bake from Kleinworth & Co. Serve with steamed broccoli and rice.
Tuesday - Serve my Crock Pot Kielbasa Soup with a dinner roll for an easy weeknight meal.
Wednesday - Crock Pot Root Beer Sandwiches from Midwest Modern Momma. Serve with french fries and my Copycat KFC Coleslaw.
Thursday - Beltline Bar Wet Burrito from Fluster Buster. Serve with steamed corn and a side salad.
Friday - Ginger Shrimp Stir Fry from Hooked on Heat. Serve with my Creamy Coconut Rice and steamed asparagus.
Saturday - Plan to Eat OutSunday - For Easter, make my Brown Sugar Pineapple Glazed Ham and choose your favorite side dishes and desserts here to complete your special Easter dinner.
Come hang out with me and some other happy meal planners. Ask your meal planning questions or share some of your own meal planning tips.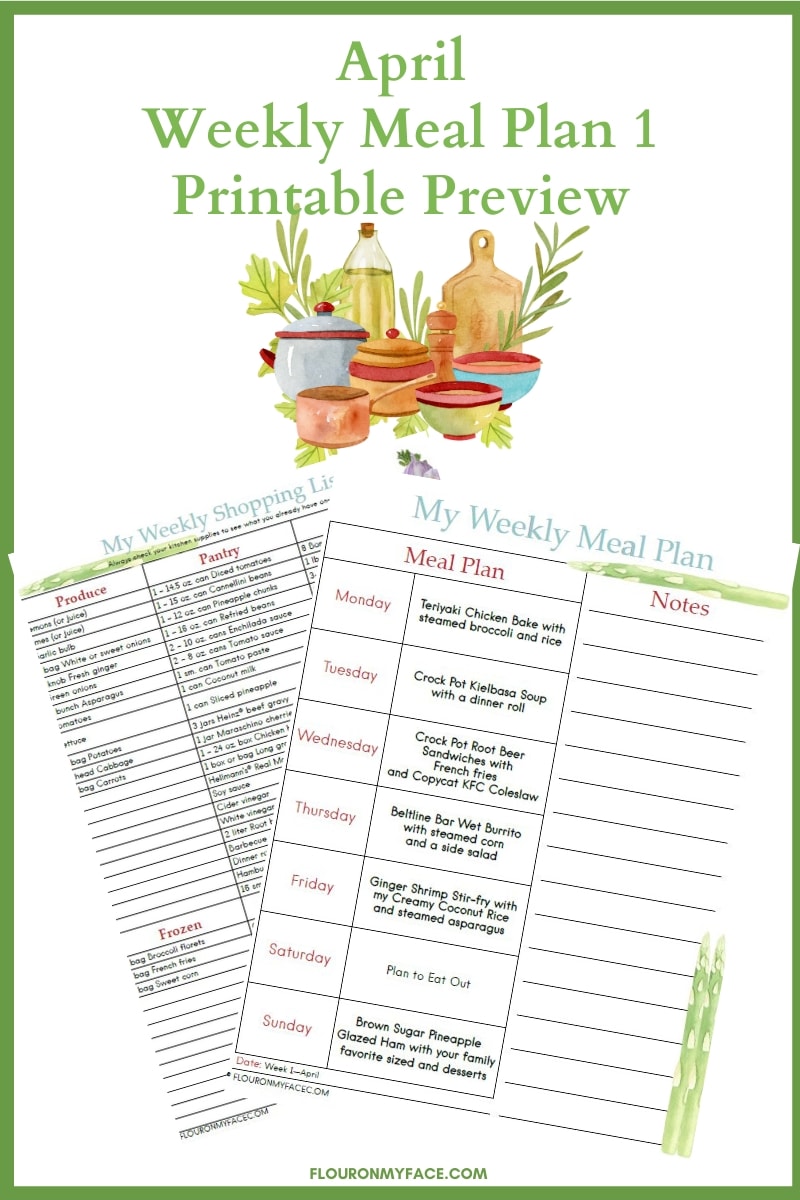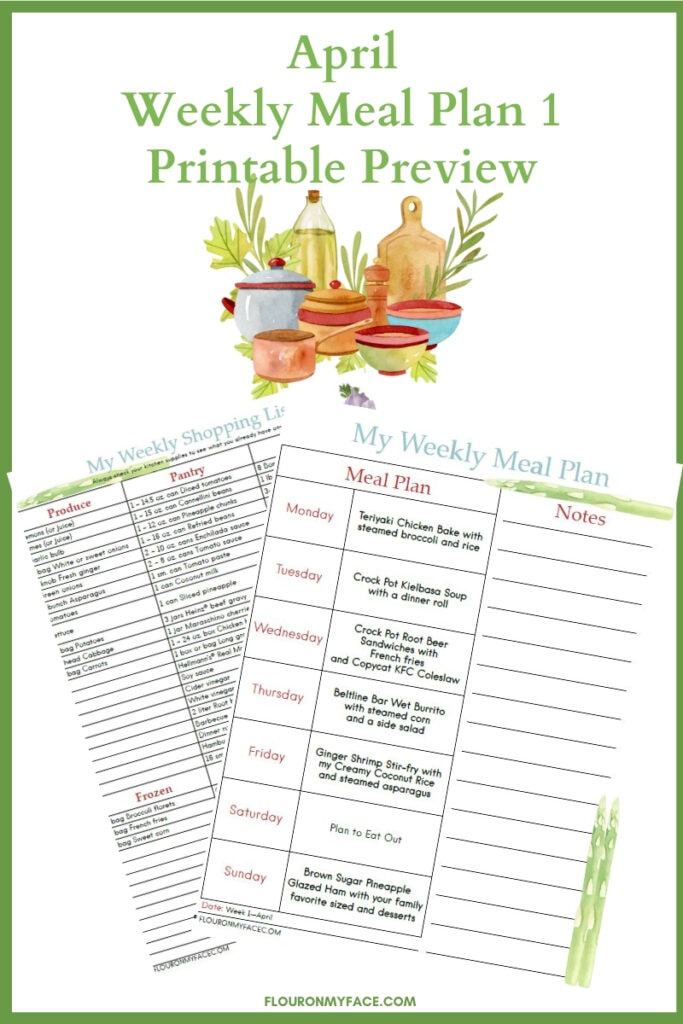 April Meal Plan 1 Printables
Click and download April Week 1 Meal plan with printables.