Activia Challenge Update Giveaway
Disclosure: I have partnered with Dannon to help promote the Activia Challenge. I have been compensated for my time commitment to take the challenge and write about it. However, my opinions are entirely my own and I have not been paid to publish positive comments.
Here we are at the midpoint in the Activia 4 week challenge. Have you joined the Activia Challenge with me? If so how has it been going for you? Noticed any changes? I'd love to hear about your experience so leave me a comment!
Congratulations to LaTonya T who won my first Activia Challenge giveaway. She won 10 full value Activia coupons to help her stay on track with the Activia Challenge. Don't fret you still have a chance to win in my Activia Challenge Giveaway #2!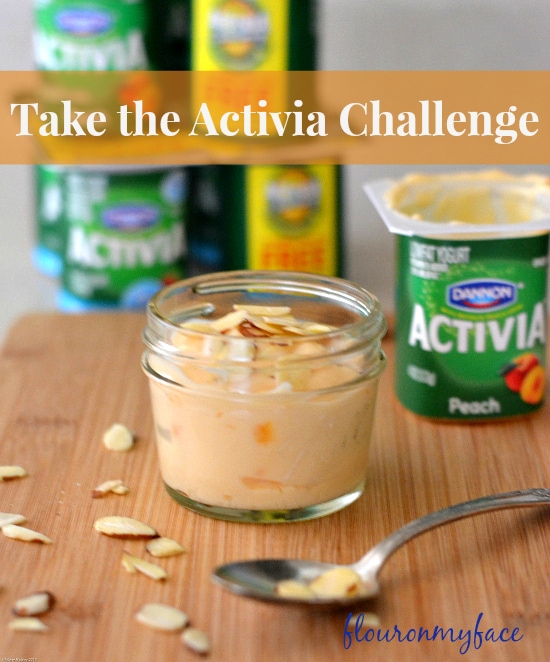 Why take the Activia Challenge? Why not I ask? We all know how healthy yogurt is. I'm sure you have read how important it is that our gut flora be healthy.  
Occasionally I have felt bloated, discomfort, gas and rumbling in my tummy. It totally throws off my day. Did you know that eating Activia twice a day for four weeks, as part of a balanced diet and healthy lifestyle, may help reduce the frequency of minor digestive issues like bloating, gas, discomfort and rumbling?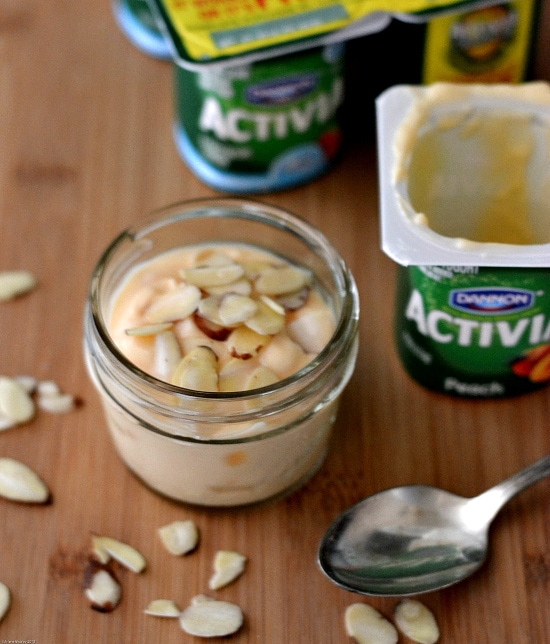 Honestly for the first week I struggled with eating 2 cups of Activia yogurt. The first cup of the day of Activia yogurt I ate for breakfast so that was easy. If I had taken the Activia Challenge 5 months ago it would have been more difficult for me. I am not a breakfast eater. But about 4 months ago I decided to make some big changes to the way I eat. That included adding a healthy breakfast to my mornings.
Now eating Activia every morning is much easier as I have changed my morning habits to include a healthy breakfast every day. In the past two weeks I have notice some changes. I feel much better. I haven't felt bloated, discomfort, gas and rumbling in my tummy as much. 
Last time I told you my favorite flavor of Activia was the peach. Since then I have had a chance to try some more flavors. So far I have tried the Activia peach, blueberry, strawberry, raspberry, vanilla and cherry. Activia has a large assortment of flavors to choose from. Activia Yogurt comes in Cherry, Prune, Strawberry Banana, Peach, Mixed Berry, Blueberry, Strawberry and Vanilla. 
I've noticed that different stores carry different flavors. So everytime I shop at a different store I checked to see what flavors are available. Today I picked up Key Lime in the Activia Greek which must be a new flavor. It tastes so good. This is the first flavor I have tried in the Activia Greek line and I really like it. The Activia Greek is thick and creamy.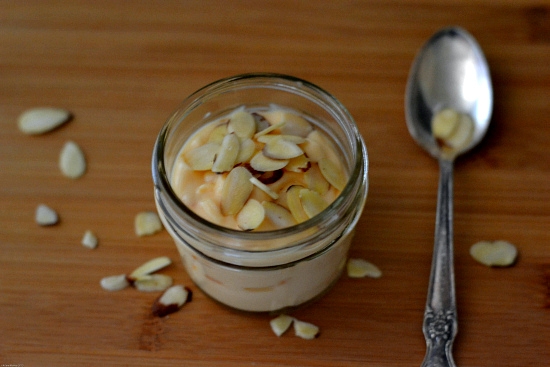 I still love the peach Activia Yogurt but the cherry Activia Yogurt is coming in close behind.I've started added a sprinkle of sliced almonds for the added benefit of eating nuts in my new healthy lifestyle.
Activia Brand Ambassador Laila Ali  has shared some great tips for living a healthy lifestyle that you can follow along with me during the final two weeks of our Activia Challenge. 
Start the Day off Right: Whenever I have a busy day scheduled, I always make sure I have an Activia Yogurt in my fridge. These delicious, creamy low-fat yogurts are rich in flavor and help me easily stay on track with the Activia Challenge!
Work Out: Fit it in when you can. You don't have to do a two-hour workout at the gym – I rarely have time for that anymore. I like to take the kids out for a bike ride, or go for a run while they ride their scooters along with me. Doing little workouts throughout the day will help to improve your mood all day long.
Pack In The Protein: After I complete a workout I always grab Activia Greek! It is a great post work out treat. Plus, with seven delicious flavors to choose from I get to switch it up regularly.
Laugh: I surround myself with people that make me feel happy and make me laugh. Staying positive and enjoying my surroundings always keeps me in a good mood.
Make Wise Food Choices: You are what you eat! I spend one day a week cutting up fruits & veggies and making healthy dishes that my family can eat throughout the week.
Are you ready to join me in the Activia Challenge?  To make starting your own Activia Challenge easier enter the giveaway below for 10 full value Activia 4 pack coupons. Enter the rafflecopter giveaway form below for your chance to win!
a Rafflecopter giveaway

Giveaway Terms
August 25, 2014 – September 28, 2014. Administrator: Mom It Forward; Sponsor: Legend PR. The Dannon Company, Inc. is included in rights granted hereunder. No purchase necessary to enter. No more than one entry per person via each of the methods listed in the Giveaway details.  The odds of winning a Giveaway depend on the number of eligible entries.  Winners will be selected randomly by Mom It Forward using http://random.org as a selection tool. All decisions of Mom It Forward are final.  Employees of Mom It Forward and the Giveaway sponsor are not eligible to participate. All entries received after the Giveaway closing date and time will not be considered. Entries that do not follow all of the entry requirements will not be considered. Winners will be notified via email and will have 24 hours to confirm receipt of the e-mail. If the winner does not reply within 24 hours, another winner will be selected. Open to participants in the US (excluding the following states: NJ, CA, TN, NV, ND and LA)  and Canada who are 18 years and older. Void where prohibited. Taxes on Giveaways are solely the responsibility of the winner.  Winner agrees to permit Mom It Forward and the Giveaway Sponsor to use her or his name, voice, photo, or likeness for reasonable promotional and marketing purposes for up to 90 days after the end of the Giveaway.  Mom It Forward and Sponsor are not liable for late or misdirected entries, entry errors, or transmission problems. Mom It Forward reserves the right to terminate the Giveaway in the event of technical problems, or to correct typographical or technical errors, or to amend these rules. All participants should review the Mom It Forward disclosure and privacy policies. By entering, participants agree to release and hold harmless Mom It Forward, Sponsor, The Dannon Company, Inc., and their respective parents, subsidiaries, affiliates, directors, officers, employees, and agents from any and all liability or any injuries, loss, or damage of any kind arising from or in connection with a Giveaway. Mom It Forward will provide the name of the winner for any Giveaway, upon request via email to Mom It Forward, for 90 days after that Giveaway's entry period ends. Unless otherwise provided by the Sponsor, no substitution, transfer, or assignment of prizes is permitted.  Non-winning entries from one Giveaway are not carried forward to future Giveaways.