Planning a trip to the Farmer's Market this weekend to buy your favorite fresh produce?
Then you are going to want to see these delicious Farmer's Market Recipes made with fresh produce.
Check out the fresh produce recipes before you go, make a list and use the fresh produce you bought instead of letting it go to waste on the counter.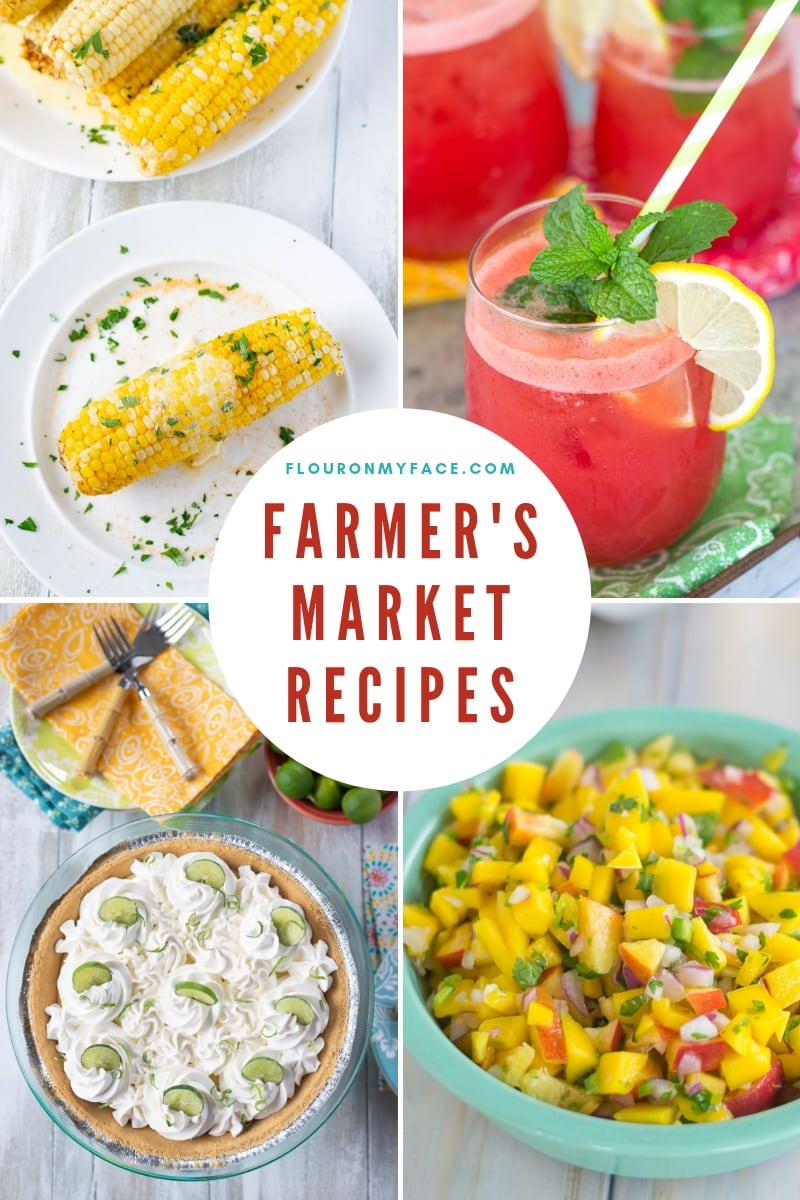 Farmer's Market Produce
I don't know if you have seen me talk whine about how jealous I am during the summer when I see/read about all of you visiting your local Farmer's Markets.
You see down here in Florida our Farmer's Market season runs from October to April.
So when most of you are knee deep in snow I am visiting some of my favorite SW Florida Farmer's Markets.
It's the same for backyard gardening and the Florida fresh vegetable growers.
In the summer, it is so hot and rainy here that most vegetable and fruit plants can't survive.
But, during the winter we usually have the perfect weather for gardening and commercial vegetable growing.
We do have a few vegetables and fruits that are in season during the summer months like watermelon and corn, but the big Florida produce growing season is during the winter months.
So when you are knee deep in snow don't be surprised when I start talking about my trips to the Farmer's Markets.
Fresh from Florida June Produce
Click here to see the list of Florida produce available in June.
You can find fresh summer Florida produce in the produce sections of the grocery store.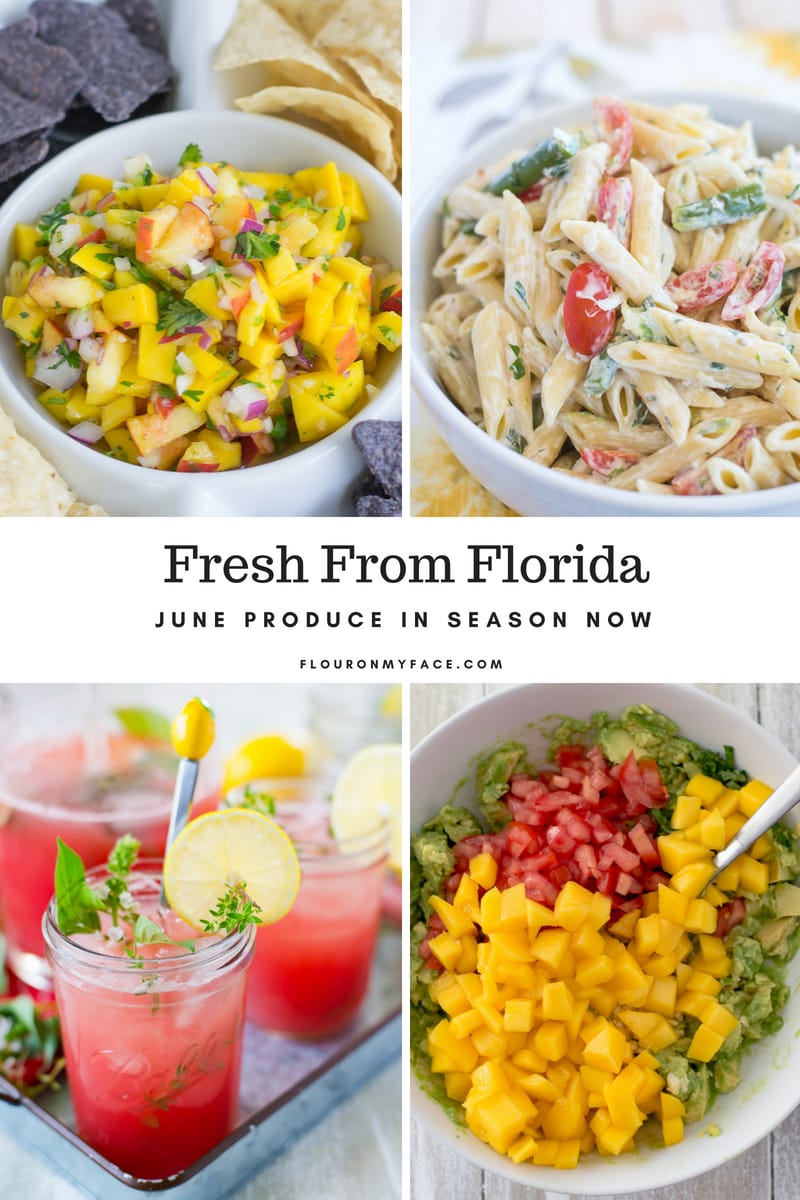 Farmer's Market Recipes
In June you can find a wide selection of fresh produce at the Farmer's Market. Many of you are shopping for fresh produce on the weekends.
Maybe you are planning to use some of the fresh produce you've bought at your local Farmers Market on the weekend.
Maybe you are buying enough fresh produce over the weekend that will last you all week long until your next shopping trip to the local Farmer's Market.
Maybe you picked up some fresh produce you have never cooked with and are looking for a couple of recipes that you can make with your purchases.
I hope you will find and enjoy some of these Farmer's Market recipes so you can enjoy the freshest of produce during the summer months.
Almost every backyard barbecue includes corn on the cob. Get it done quick and easy when you make fresh corn on the cob in the electric pressure cooker.
Blueberry Dump Cake
Fresh watermelon is plentiful during the summer months. Quickly make this homemade Watermelon Aqua Fresca to quench your thirst and cool off on a hot summer afternoon.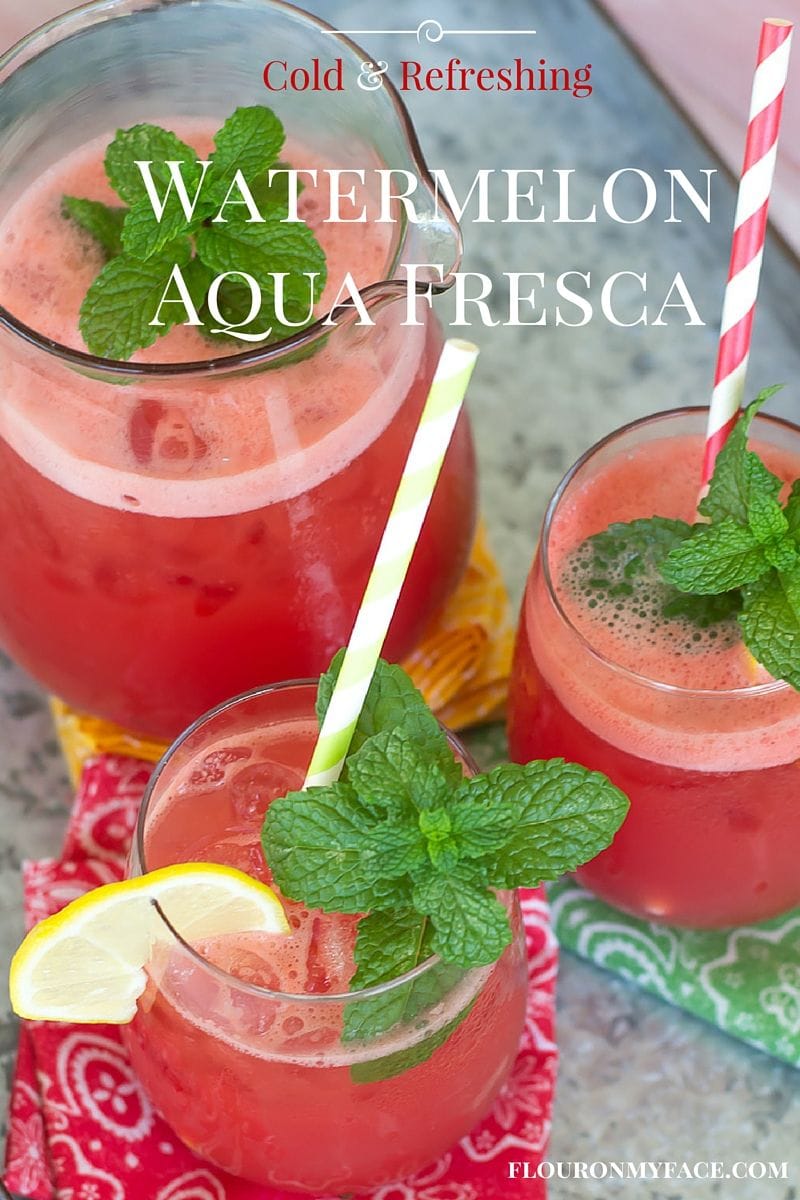 Fresh Grilled Shrimp & Corn Tacos
Vegetarian Stuffed Sweet Peppers
Fresh mangoes are in season and the peaches are starting to show up at the Farmers Markets.
This fresh mango and peach salsa recipe is amazing with chips or served with grilled chicken or fish.

Fresh Kirby cucumbers make the best homemade Refrigerator Garlic Dill Pickles.
Fill your jars, and refrigerate to enjoy the freshest, crispiest homemade pickles for months.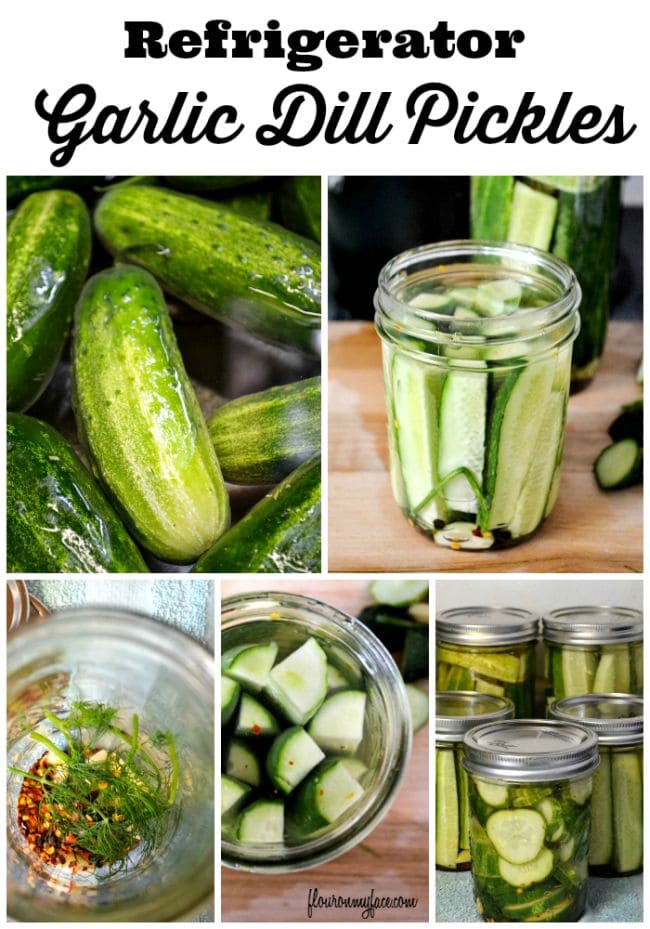 Quick Fresh Vegetable Quesadillas
Celebrate the season by making these Red White Blueberry Ice Pops. This fun layered ice pop recipe is made of a fresh strawberry layer, a slightly sweetened coconut milk layer, and a fresh blueberry layer.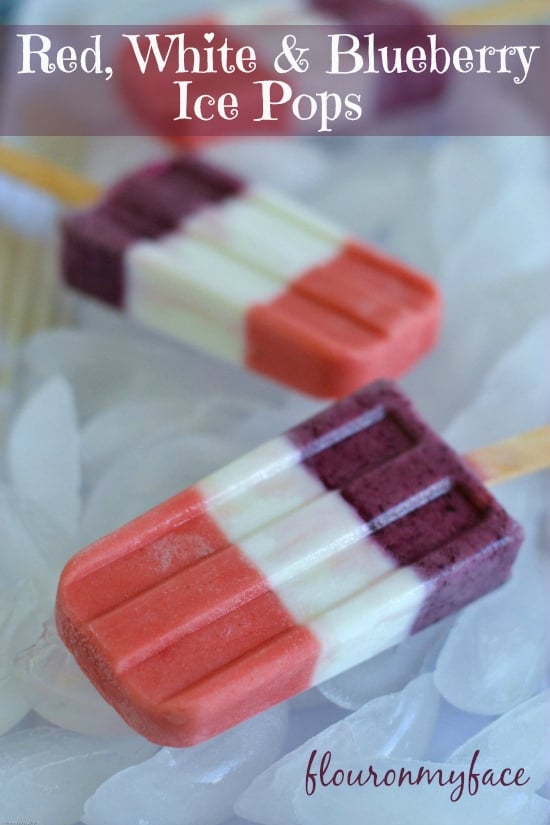 Spring Vegetable Goat Cheese Frittata
Quick Pickled Red Onions are very easy to make and are a great addition to your grilled hot dog or sausage bar. Or sprinkle them on your favorite salad.
Lemon Scallion Chicken Vegetable Kabobs
Fresh Key Limes are in season now.
A homemade Key Lime Pie is a refreshing summertime dessert recipe.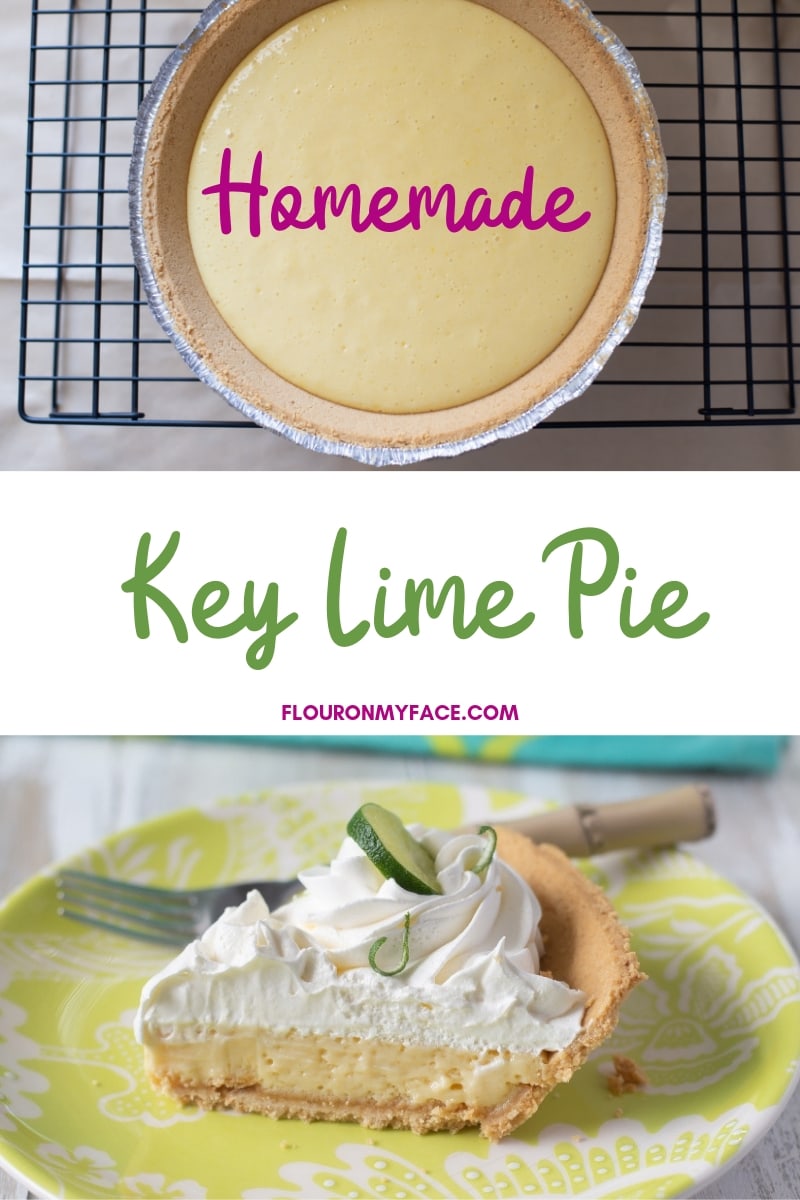 Grilled Chicken w/ Blueberry BBQ Sauce & Corn Salsa
Stretch the summer fresh peach season all winter long. This savory peach jam recipe is amazing spread on a biscuit use served with chicken and pork.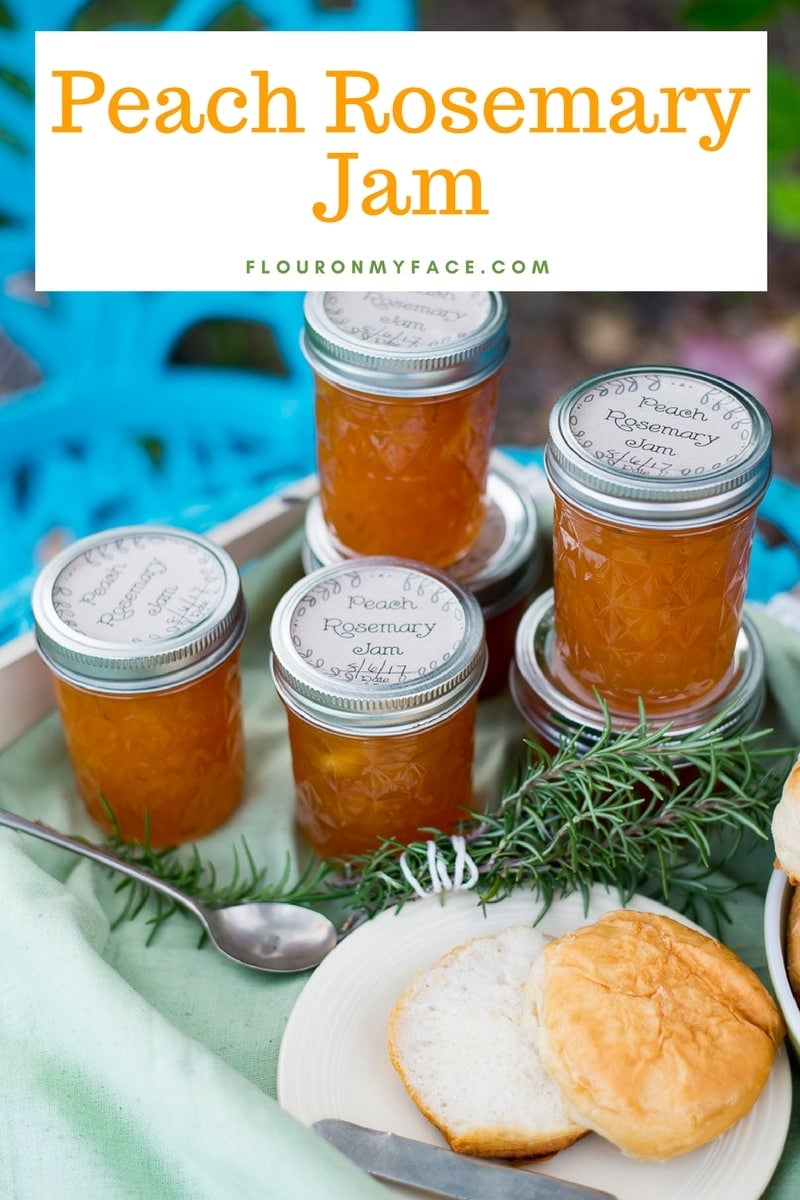 Cucumber Salad w/ Feta Dressing
Caribbean Citrus Habanero Chicken Skewers
Red White and Blue Sangria are perfect for the Fourth of July or any time you want to sip on a glass of sangria during the hot summer.
Made with fresh summer fruits like watermelon, blackberries, fresh strawberries, and fresh blueberries that absorb the flavors of the white Moscato wine which is my favorite Moscato to make sangria with.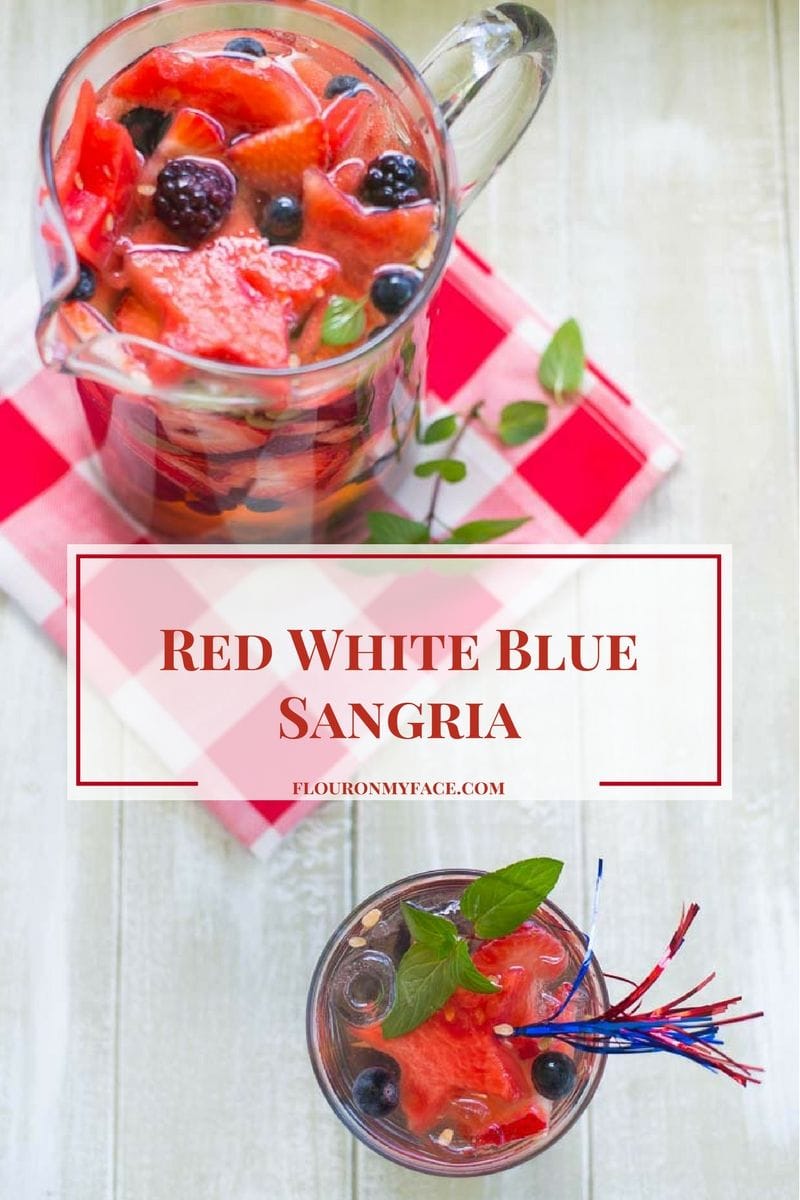 Orange Marinated Salmon Vegetable Skewers