Never Fail Pumpkin Muffins
A Vintage Recipe Project remake.
I tested out a recipe for never fail cupcakes months ago. I wanted to retest the recipe again using butter. The original Never Fail Pumpkin Muffin recipe called for lard. I didn't have any lard on hand so I used shortening.
 I wasn't happy with the flavor of the test batch of cupcakes and suspected it was the shortening.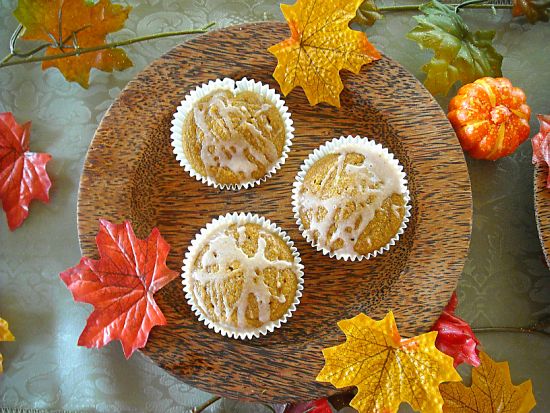 The other night I had a chance to try out the recipe again, this time using butter. I had a half can of pumpkin left over from the White Chocolate Pumpkin Fudge I had made earlier and decided to try the recipe out again.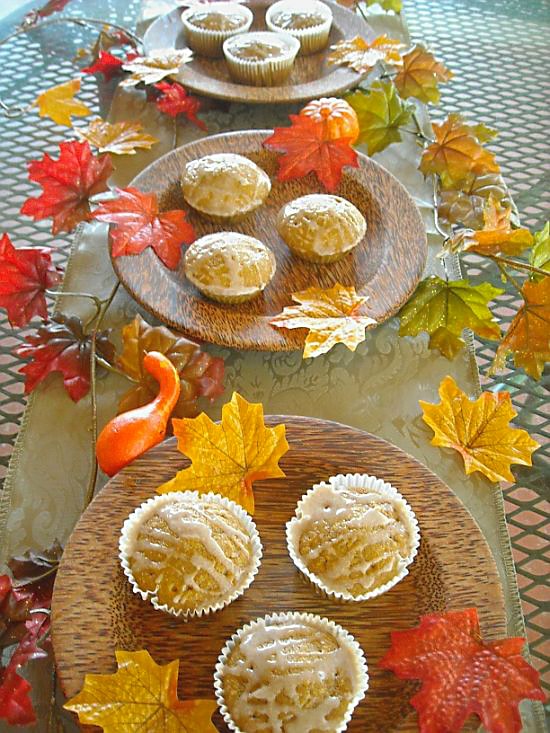 I was very happy with the way the recipe turned out. The butter made all the difference.
But the cupcakes now have a denser texture to them. So I asked myself a question.
What is the difference between a cupcake and a muffin? I think the difference is the texture. 
All muffins have a very dense texture.  

Most cupcakes have a light and airy texture.
So now my Never Fail Cupcake recipe turned into a Never Fail Muffin recipe.
The recipe is very versitile and you can change it up by substituting any fruit you have on hand. Want blueberry muffins? Add a cup of blueberries instead of the canned pumpkin. Want apple muffins? Add 3/4 a cup of apple sauce, and so on. Do you have some homemade jam on hand that you would like to use to flavor them? Add a cup of jam to the recipe.
Pumpkin Muffins




The Vintage Recipe Project: Never Fail Pumpkin Muffins

Serves: 18 medium Muffins or 12 large Muffins

Ingredients
1 egg
¾ cup of canned pumpkin
½ cup softened butter
1½ cup all purpose unbleached flour
½ cup of evaporated milk
1 cup granulated sugar
1½ tsp baking soda
½ cup hot water
Pumpkin Glaze
¾ cup powdered sugar
1½ tbs milk
¼ tsp vanilla extract
¼ to ½ tsp pumpkin pie spice
Directions

To make the muffins
Put all of the ingredients in the bowl of a mixer and beat on medium until evenly combined.
Line your muffin pan with cupcake papers.
Use an ice cream scoop to fill the cupcake papers.
If you want you can fill all 12 cupcake wells using the entire batch of batter and make 12 large instead of making 18 medium muffins.
Bake at 375 degrees for 15 to 18 minutes.
To Make the Glaze
Whisk the pumpkin pie spice with the powdered sugar.
Add the vanilla extract and the milk. Whisk until smooth and lump free.
Drizzle over completely cooled muffins.