Top 10 Flour On My Face Recipes of 2013
So 2013 is about to come to an end and I decided to see which recipes where the Top 10 Flour On My Face recipes of 2013. I was not surprised about a few of them but a couple really surprised me. I can thank Pinterest for that. Seven of my top ten recipes have been very popular on Pinterest.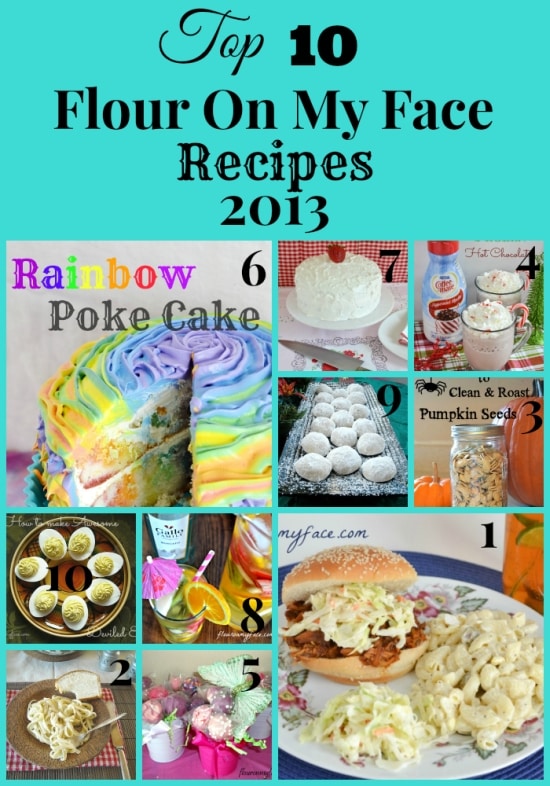 The number one recipe has been pinned over 157K times! It is one of my favorite family recipes that I make.
Check out a few and try them when you get a chance. Then stop by and let me know how you liked the recipe.
Have a safe and Happy New Year!