Easy Freezer Meals for Busy Families
Planning your meals by preparing make ahead Freezer Meals is a great way to get your dinner time routine organized. Freezer Meals take a little planning but once you have it down pat you will be a freezer meal making fool in no time. Freezer meals help make meal planning easy. Check out these Easy Freezer Meals for Busy Families.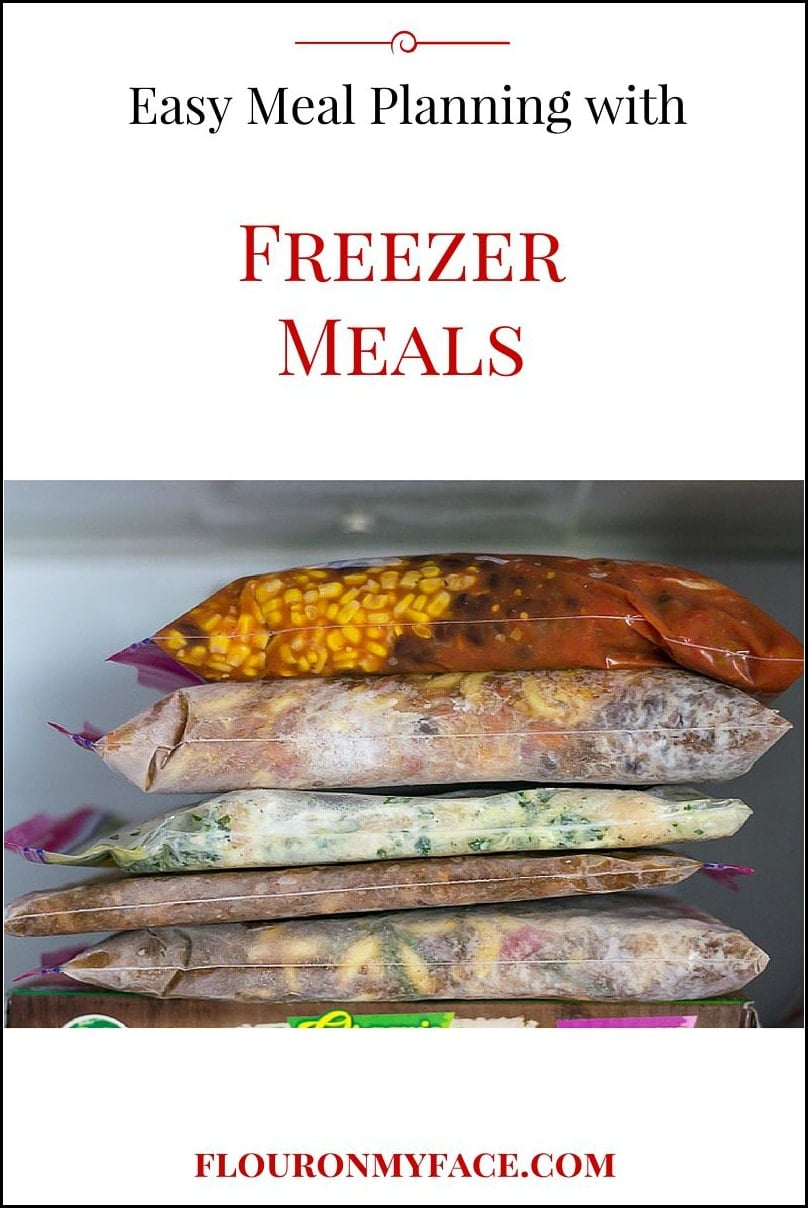 How to Start Freezer Cooking?
There are a few benefits to making freezer meals: One is meal planning. If you love the idea of having your dinner time routine all planned out ahead of time freezer meals are for you.
Grocery shopping budget: If you're like most families these days you have to watch where every dollar is spent. Planning meals ahead of time, buying ingredients in bulk when they are on sale and freezing make ahead meals is a great way to watch those food bill dollars.
Saving time in the kitchen: Although you will need to spend a few hours preparing freezer meals it will save you tons of time when it comes to getting dinner on the table. Families are so busy these days. Often times we opt for not so healthy dinner choices because we just don't have anything ready to cook for dinner.
This page is a work in progress. I'll be updating it with new freezer meal recipes as I post them. Check back often. Sign up for the Flour On My Face newsletter so you never miss out on a new freezer meal recipe!
 Beef Freezer Meals
Breakfast Freezer Meals
Freezer Meals – Egg & Veggie Frittas (coming soon)
Freezer Meals-Breakfast Burritos (coming soon)
Ground Beef Freezer Meals
Freezer Meals Lawnmower Taco Casserole
Chicken Freezer Meals
Side Dish Freezer Meals
Freezer Meal Soup Recipes
Vegetable Based Freezer Meals
Freezer Meals Vegetarian Chili (coming soon)
Tips on How to Freeze Various types of food
If you love saving time in the kitchen by making easy crock pot recipes head over to my Crock Pot recipe page where you will find over 100+ Crock Pot recipes I have shared.