25 DIY Halloween Party Food Ideas
Are you planning a Halloween Party this year? What is the most important part of any party? Party food of course. Here are 25 DIY Halloween Party Food Ideas to help you plan the best Halloween Party ever!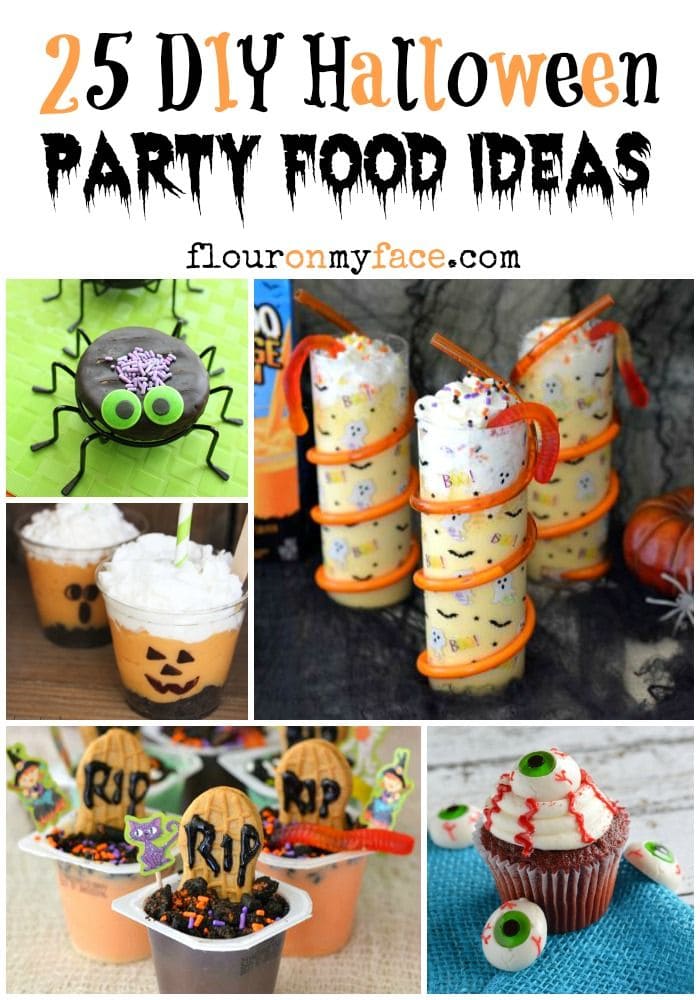 My kids love Halloween almost as much as they love Christmas. That includes the grandkids. They love dressing up and trick or treating. They love getting all that candy. What kids doesn't love a bag full of free candy?
What my grandkids have come to expect is some fun Halloween treat for them like the Halloween Orange Scream Milkshake I made with TruMoo Orange Scream for them last year. They loved it so much they have been begging me to make it for them again this year.
The Halloween Orange Scream Milkshake has been very popular on Pinterest also. It has been pinned over 7000 times on the TruMoo Pinterest board.
If you want to make some fun and spooky Halloween treat bags to hand out candy to the little trick or treaters or to package up some Halloween Treats for a Halloween Party or a School Halloween Party check out the easy Halloween Treat Bag Toppers I shared last year. I've included the free Halloween Treat Bag Topper printable so you can make them at home.
Have a safe and Happy Halloween!
25 DIY Halloween Party Food Ideas
1. Orange Creamsicle Pumpkin Treats
2. Halloween Cookie Bark
3. Halloween Cookies
4. Spider Donuts
5. Spider Cake Balls
6. Halloween Orange Scream Milkshake
7. Easy Eyeball Cupcakes
8. Mars Bar Stuffed Revel Cookies
9. Cream Cheese Pumpkin Brownies
10. Gluten Free Candy Corn Pudding
11. Fanta Orange Cupcakes
12. Halloween Pumpkin Cookies
13. Pumpkin Butterscotch Cookies
14. Dark Chocolate Marshmallow Halloween Waffles
15. Vegan Pumpkin Cookies
16. Chocolate Creamsicle Ombre Halloween Cake
17. Halloween Graveyard Pudding Cups
18. Monster Mint Cookies
19. Pumpkin Spice Truffles Plain And Spooky
20. Killer Brownies
21. Cookies And Cream Monster Eye Cake
22. Black Candied Apples
23. Vegan Ghost Cupcakes
24. Mummy Brownie Batter Bark
25. Halloween Treat Bag Topper Printable